The Centers for Disease Control and Prevention (CDC) on Tuesday confirmed that it is investigating the death of a woman who received the single-dose Johnson & Johnson COVID-19 vaccine, as part of its investigation into possible adverse events linked to the vaccine.
A statement from the Virginia Department of Health said that the Virginia woman's death in March was reported to the CDC's Vaccine Adverse Event Reporting System (VAERS). The case can be found by searching the system for VAERS ID 1114806-1.
"No additional details will be provided during the investigation," Danny Avula, the vaccination coordinator for the state of Virginia, said in a statement.
The Epoch Times has reached out to Johnson & Johnson for comment.
Earlier on Tuesday, the Food and Drug Administration (FDA) and the CDC recommended to put a pause on the Johnson & Johnson vaccine after six cases—one death among them—were reported in the country of a rare and severe blood clot post-vaccination.
Similar issues have not been linked to the shots from Moderna and Pfizer.
President Joe Biden asserted on Tuesday that the pause will not affect the the supply of vaccines available to Americans.
When asked to comment about the Johnson & Johnson vaccine pause, Biden told reporters, "My message to the American people on the vaccine is, I told you all," adding that he "made sure we have 600 million doses" of other vaccines—Pfizer and Moderna—available.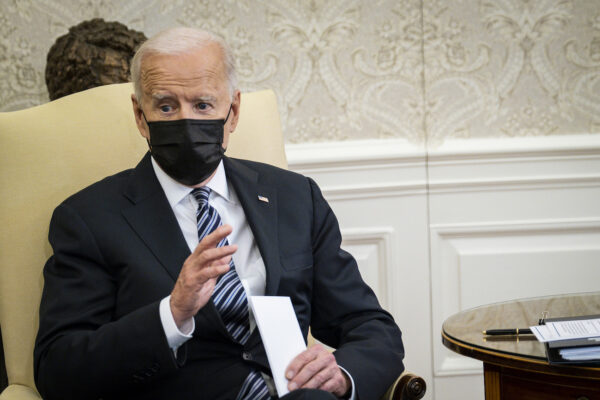 "So there's enough vaccine that is basically 100 percent unquestionable for every single, solitary American," he said.
Jeff Zients, White House COVID-19 response coordinator, told reporters that the FDA and CDC's announcement "will not have a significant impact" on the administration's vaccination plan.
"The J&J vaccine makes up less than 5 percent of the more than 190 million recorded shots in arms in the United States to date," he said. "And that's why the President took action earlier this year, before the J&J vaccine was even authorized, to secure enough Pfizer and Moderna doses for 300 million Americans by the end of July."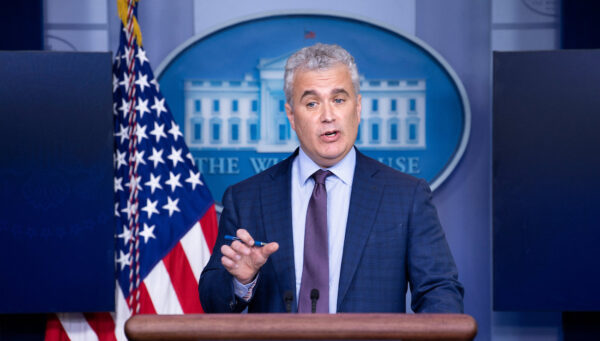 Zients said the administration has supply of Pfizer and Moderna vaccines to administer about 3 million shots per day.
"We're now working with our state and federal partners to get anyone scheduled for a J&J vaccine quickly rescheduled for a Pfizer or Moderna vaccine," he said. "And we're actually already seeing this happen today at sites across the country where J&J appointments are being adjusted, that were for today, to actually get Moderna and Pfizer today.  So that's happening in many places across the country."
Former President Donald Trump said in a statement Tuesday that the Biden administration is doing a "terrible disservice" by allowing the FDA and CDC to call a pause in the Johnson & Johnson vaccine, adding that "perhaps all of this was done for politics or perhaps it's the FDA's love for Pfizer." The Epoch Times has contacted the CDC and FDA for comment.
Johnson & Johnson told The Epoch Times in a recent statement that the company was "aware that thromboembolic events including those with thrombocytopenia have been reported with all COVID-19 vaccines."
"Our close tracking of side effects has revealed a small number of very rare events following vaccination. At present, no clear causal relationship has been established between these rare events and the Janssen COVID-19 vaccine." Janssen is owned by Johnson & Johnson.
The company, in a statement on Tuesday, acknowledged that its number one priority is the safety and well-being of people who use its products. It also said it would pause the rollout of its vaccine in Europe.
Johnson & Johnson also maintained that the blood clot events are "extremely rare." More than 6.8 million people have received its vaccine in the United States. The FDA and CDC said in a joint statement that those who received the Johnson & Johnson vaccine and develop "severe headache, abdominal pain, leg pain, or shortness of breath within three weeks after vaccination" should contact their health care provider.