Dozens more people have been sickened due to the ongoing salmonella outbreak linked to turkey products, according to the U.S. Centers for Disease Control and Prevention (CDC).
Sixty-three more people were sickened since December 2018, according to the agency.
Now, a total of 279 people from 41 states and Washington D.C. have been sickened, it said. Of those cases, 107 people were hospitalized as a result.
One death was reported in California in connection with the salmonella outbreak, the CDC stated.
Investigators said the outbreak strain of salmonella has been found in various raw turkey products, which include turkey patties and ground turkey.
The bacteria was also found in raw turkey pet food and live turkeys, which suggests it may be common in the turkey industry.
A single supplier hasn't been identified, but a number of products have been recalled for possible contamination. That includes Jennie-O Turkey, a subsidiary of food giant Hormel.
"In interviews, ill people report eating different types and brands of turkey products purchased from many different locations. Four ill people lived in households where raw turkey pet food was fed to pets," said the CDC.
Ill people have reported using many types and brands of raw turkey products, and the CDC has been unable to find an…

Gepostet von CNN am Freitag, 15. Februar 2019
Canada's health agency also identified ill people in Canada infected with salmonella.
"Public health and regulatory officials in Minnesota identified the outbreak strain of Salmonella Reading in samples of raw turkey pet food from Woody's Pet Food Deli. One ill person from Minnesota lived in a household where a pet regularly ate raw turkey pet food from Woody's Pet Food Deli. On January 28, 2019, Woody's Pet Food Deli in Minnesota recalledExternal raw turkey pet food," according to the CDC.
Recalls
On Jan. 28, Woody's Pet Food Deli in Minnesota recalled raw turkey pet food in 5-pound plastic containers with the words, "Woody's Pet Food Deli Raw Free Range Turkey."
On Dec. 21, 2018, Jennie-O Turkey recalled 164,210 pounds of raw ground turkey products, sold in 1.5-pound, 2.5-pound, and 3-pound packages.
The Jennie-O Turkey Store products have markings saying to use or freeze by Nov. 12 or 13. The recall includes plain ground turkey and turkey with taco or Italian seasonings. The products were shipped to Arizona, California, Florida, Georgia, Iowa, Illinois, Indiana, Louisiana, Michigan, Minnesota, Missouri, New Mexico, Nevada, Ohio, Oklahoma, Texas, and Wisconsin, according to Reuters.
In November 2018, Jennie-O recalled 147,276 pounds of raw ground turkey products.
And in February 2018, Raws for Paws of Minneapolis recalled 4,000 pounds of its 5 pounds and 1 pound chubs.
What to Do
"Wash your hands," the CDC recommends. "Salmonella infections can spread from one person to another. Wash hands before and after handling raw turkey products."
The agency also recommended that consumers cook raw turkey to kill salmonella.
The CDC also said that germs from raw turkey shouldn't be spread around food preparation areas.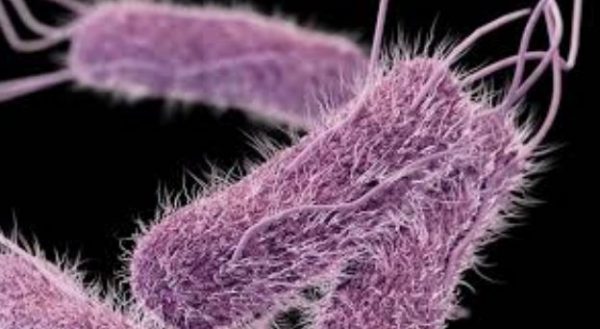 "CDC does not recommend feeding raw diets to pets. Germs like Salmonella in raw pet food can make your pets sick. Your family also can get sick by handling the raw food or by taking care of your pet," said the agency.
The U.S. Department of Agriculture's Food Safety and Inspection Service doesn't recommend washing raw meat before preparation because it could introduce bacteria into the surroundings.
"Failure to clean these contaminated areas can lead to foodborne illness. Cooking (baking, broiling, boiling, and grilling) to the right temperature kills the bacteria, so washing food is not necessary," said the USDA.
Symptoms
Symptoms of illness from salmonella can include diarrhea, fever, and stomach cramps.
It begins 12 to 72 hours after consuming food contaminated with the bacteria.
But in some people, the diarrhea might be so severe that the patient needs to be hospitalized.
Reuters contributed to this report.