Surveillance footage shows the moment murdered 21-year-old student Samantha Josephson hopped down the curb and into her alleged killer's car outside a South Carolina bar, as she apparently mistook it for her Uber ride home.
Nathaniel Rowland was charged with her murder and kidnapping over the weekend, after police tracked down his car, inside which they found Josephson's cellphone and her blood.
The footage shows the University of South Carolina student getting into a black Chevrolet Impala shortly after 2 a.m. on March 29. Police believe she thought it was her Uber ride, which arrived moments later outside the Five Points bar in Columbia.
In the U.S., a man has been charged with the kidnap and murder of Samantha Josephson, a college student who was waiting for an Uber, but mistakenly got into the wrong car. #TheLatest #7NEWS pic.twitter.com/1lqwb8hAPQ

— 7NEWS Perth (@7NewsPerth) April 1, 2019
Her body was found later that day, in the woods off a dirt road in Clarendon County.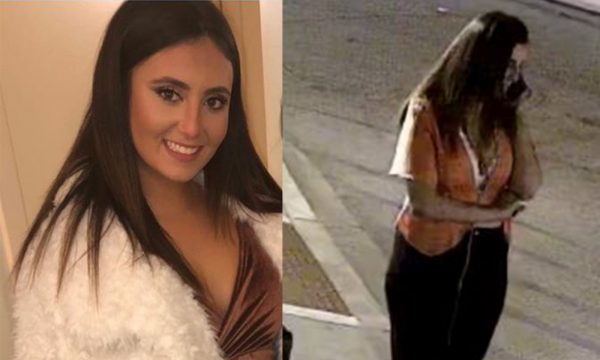 Officials have so far not said how Josephson died, but arrest records show she had injuries to her head, neck, upper body, leg, and foot, according to The State newspaper.
"[S]he simply mistakenly got into this particular car, thinking it was an Uber ride," Columbia Police Chief Skip Holbrook told reporters at a news conference on March 30.
Rowland, 24, was arrested early the next day, after a police officer noticed the make and color of his car matched the CCTV records.
Rowland tried to run, but the officer was able to catch up to him, Holbrook said. When they returned to the car, he said, the officer saw what appeared to be blood in the car, along with bleach, window cleaner and cleaning wipes.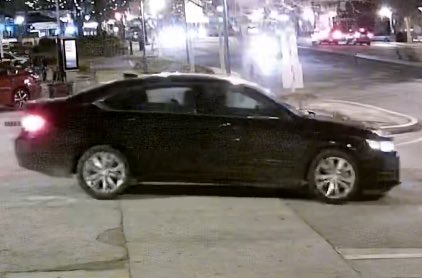 Holbrook told reporters that there were "large amounts" of blood in the trunk and passenger seat, which was later identified as Josephson's.
The police chief told the news conference that the area where her body was found was "very difficult to get to unless you knew how to get there."
Rowland had recently lived in the area, he said.
Josephson's cellphone was also found in the car, and investigators found the car's child-locks had been activated, which would have prevented anyone in the back of the vehicle from escaping.
Josephson's friends alerted police on Friday afternoon when they realized she was missing, just a few hours before two turkey hunters discovered a body in a wooded area in Clarendon County.
Josephson had become separated from her friends during their night out, and was last seen in surveillance footage shortly after ordering an Uber ride.
On March 30, Josephson's father posted on Facebook that Samantha "is no longer with us but she will not be for gotten [sic]."
"It is with tremendous sadness and of a broken heart that I post this! I will miss and love my baby girl for the rest of [my] life," Seymour Josephson wrote. "It is extremely hard to write this and post it but I love her with all my heart. I could continue to write about her but it kills me. I sit here and cry while looking at the picture and write [sic] this."
Rowland did not appear at his bail hearing on Sunday, but Josephson's mother, Marci, was there.
"It sickens us to think that his face was the last thing that my baby girl saw on this Earth," she said to the judge, according to The State newspaper. "Does he even know her name?"
An online funding campaign set up after her death has raised over $50,000 in two days.