The New South Wales government is scrambling to stop a Black Lives Matter and Indigenous Lives Matter protest from happening in Sydney after the event swelled from only 50 attendees to over 10 thousand.
"The NSW Government would never ever give the green light to thousands of people flagrantly disregarding the health orders," said NSW Premier Gladys Berejiklian.
"What this protest has turned into is a flagrant disregard of the health rules. We can't afford to have exceptions for anyone," she said.
More than 10,000 people indicated their interest or intention to attend even as the state continues to grapple with the CCP (Chinese Communist Party) virus pandemic (commonly known as novel coronavirus) and begins to slowly lift restrictions.
Berejiklian has taken the matter to the supreme court.
Prime Minister Scott Morrison expressed his concerns that the protests will undo the sacrifices made by Australians who have respected social distancing orders.
At a press conference on June 5, Morrison said: "Let's find a better way and another way to express these sentiments rather than putting your own health at risk, the health of others at risk, the great gains we've been able to make as a country in recent months."
"I encourage people not to attend for those reasons and those reasons only," Morrison said.
The protests were organised in solidarity for American George Floyd who died in police custody, and for Australia's Indigenous deaths in custody record.
Events planned in Sydney and Melbourne have attracted interest from tens of thousands of people on social media.
New South Wales Premier Gladys Berejiklian and Victoria Premier Daniel Andrews have urged people not to attend.
Political Backlash and Health Risks
Victoria's Shadow Minister for Police and Community Safety David Southwick said in a media release on June 3: "Daniel Andrews has been very clear that you can expect a fine for having an extra person over for dinner but is now turning a blind eye to tens of thousands of people at a protest."
While Premier Daniel Andrews has acknowledged how strongly people feel about the issue, he's also asked people not to protest because of CCP virus risks.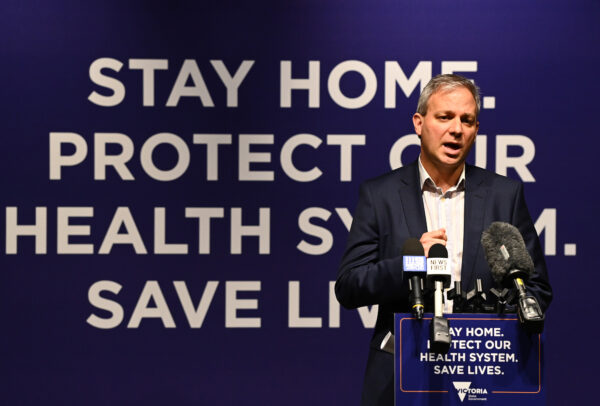 Victoria's Chief Health Officer Brett Sutton has strongly advised people not to attend the rally in Melbourne citing the heightened risk of spreading infection in crowds.
"I understand the passions that people will have in relation to this and the desire to protest, but my focus has always been on the health and wellbeing of people and that includes for the protesters themselves," Sutton said.
Police have made a request to the organisers, Warriors of Aboriginal Resistance (WAR), to reconsider holding the event while restrictions are still in place.
WAR added health advice to the social media post for anyone attending.