Several cities are expected to see an increase in CCP virus cases and deaths next week, warned Surgeon General Jerome Adams.
"Hot spots" such as Detroit, Chicago, and New Orleans can expect a surge in patients, he told CBS News on Friday. Currently, the hardest-hit metropolitan area in the United States is New York City, which has registered thousands of cases and several hundred deaths.
The Epoch Times refers to the novel coronavirus, which causes the disease COVID-19, as the CCP virus because the Chinese Communist Party's coverup and mismanagement allowed the virus to spread throughout China before it was transmitted worldwide.
But these cities "will have a worse week next week than what they had this week," Adams said.
"The virus and the local community are going to determine the timeline. It's not going to be us from Washington, D.C. People need to follow their data, they need to make the right decisions based on what their data is telling them," Adams added.
As the virus spreads through the country, different locales and regions in the country will experience differences in cases and deaths, Adams noted.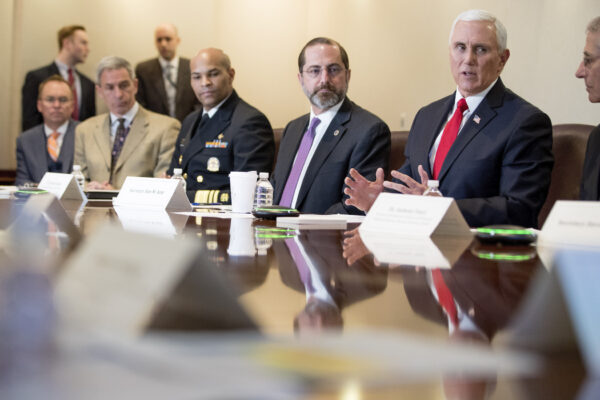 "Everyone's curve is going to be different," Adams said. "New York is going to look different than Boise, Idaho, or Jackson, Mississippi, or New Orleans."
"I think in some places definitely we're going to need a lot more," Adams said on ABC's "Good Morning America." "Some places haven't hit their peak yet, and what we're looking to do in the next week or two is really give people the testing data that they need to make informed choices."
Also in the CBS News interview, the surgeon general noted that the United States has significantly increased its CCP virus testing capabilities, calling the development "good news."
"We're approaching a million tests. We're trying to give people the data so that they can make informed decisions about where they are on their timeline and what they should be doing," he said. According to researchers from Johns Hopkins University, more than 85,000 cases of the virus have been reported in the United States.
Vice President Mike Pence said during a Thursday update that more than 552,000 CCP virus tests have been conducted across the country so far. President Donald Trump, meanwhile, has suggested that states could reduce restrictions by Easter, which is on April 12.
But Adams cautioned that it might not be until Labor Day in September until the pandemic subsides.
"Some places, it doesn't matter if it's Easter or if it's Memorial Day, or if it's Labor Day—we know that we want people to be thinking about what they can do now so that we can quickly get through this with as few deaths and as few hospitalizations as possible," he told ABC.