The number of people infected with the CCP virus who died in hospitals in the United Kingdom passed 20,000, the Department of Health announced on Saturday.
With 813 newly reported deaths, the toll reached 20,319.
The deaths do not include people who died outside hospitals with COVID-19, the disease caused by the CCP (Chinese Communist Party) virus, a novel coronavirus that emerged from mainland China last year.
Nearly 29,000 new tests were conducted on April 24, officials said, bringing the total to 640,792. Nearly 149,000 have tested positive, including almost 5,000 overnight.
The new virus causes symptoms similar to the flu and most people who are infected suffer no, mild, or moderate symptoms.
Others require hospitalization because of severe symptoms, primarily the elderly and otherwise infirm.
According to the Office for National Statistics, the majority of patients who died were 75 or older.
Some who enter hospitals for care eventually emerge, including British Prime Minister Boris Johnson.
Preventative techniques recommended by health experts include wearing a mask and gloves when leaving home, avoiding crowds, and frequently washing hands, especially before eating and after visiting public places.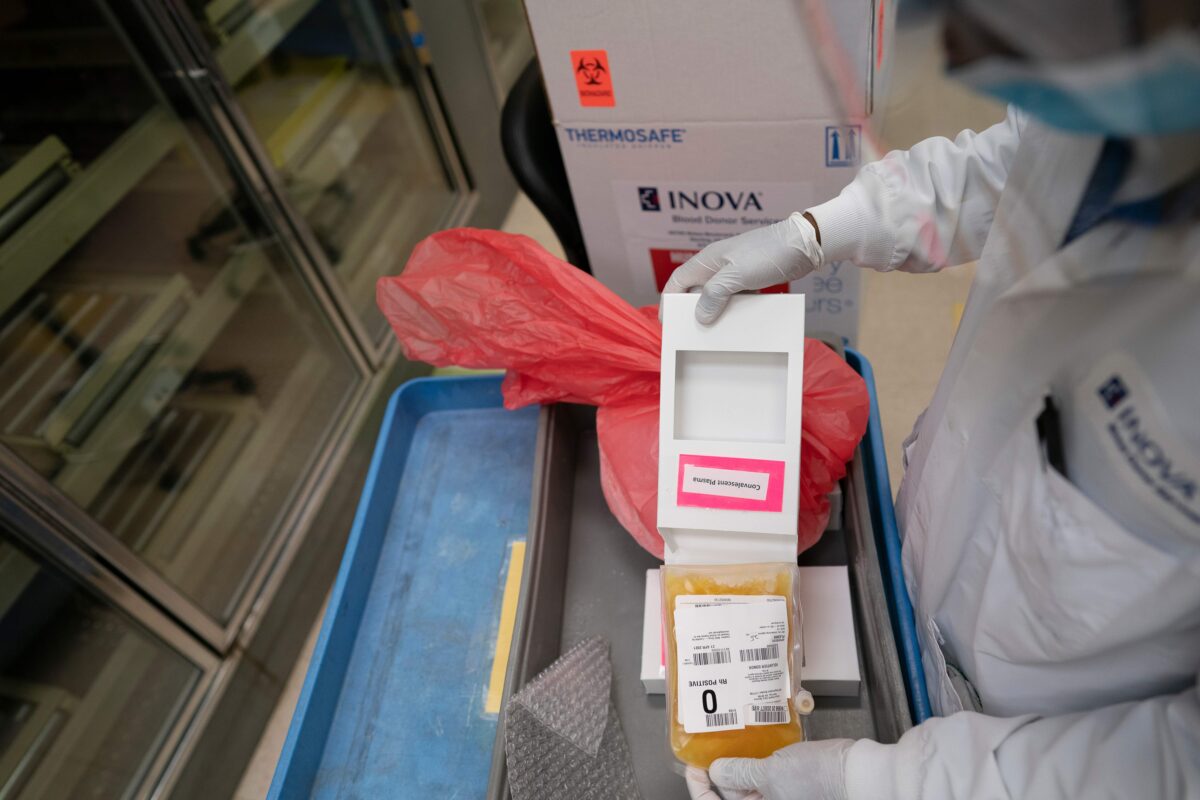 Plasma
The Department of Health said a clinical trial to determine if plasma donated by patients who have recovered from COVID-19 can help people battling the illness has been approved and will be scaled up across the country if it proves effective.
The national randomized trial will involve taking convalescent plasma collected from recovered patients, which contains antibodies that recognize the CCP virus and can reduce its growth.
The plasma will be transfused to patients struggling to produce antibodies against the virus.
"I have every hope this treatment will be a major milestone in our fight against this disease," Matt Hancock, the Health Secretary, said in a statement.
"Hundreds of people are participating in national trials already for potential treatments and the scaling up of convalescent plasma collection means thousands could potentially benefit from it in the future."
The treatment has been used effectively for emerging infections in the past, according to Professor Jonathan Van Tam, deputy chief medical officer, including during the outbreak of SARS, another coronavirus.
The trial will use plasma from patients who are at least 28 days past recovery. By that time, according to officials, the antibody levels will have increased.
Volunteers are being identified by the National Health Service, which will contact recovered patients and ask them to donate plasma. Blood will be taken from donors from one arm. The blood is circulated through a machine that separates out the plasma and eventually returns it into the volunteer's other arm.
The process takes about 45 minutes. Each volunteer will provide two units of plasma. The units can be frozen and used at any time in the future.