The Chinese Communist Party (CCP) has tightened its grip over its members' online speech, as suggested by an urgent notice obtained by The Epoch Times.
The official notice was dated Jan. 28, 2020 and jointly issued by the publicity and organization departments under the CCP committee of Luoyang city in Henan Province and the local cyberspace administration.
The notice states that it is strictly forbidden to take photos of and record confidential documents, sensitive meetings or events, and to upload them to the internet through WeChat, QQ and other Chinese instant messaging tools. In particular, information on the pandemic must be kept strictly confidential.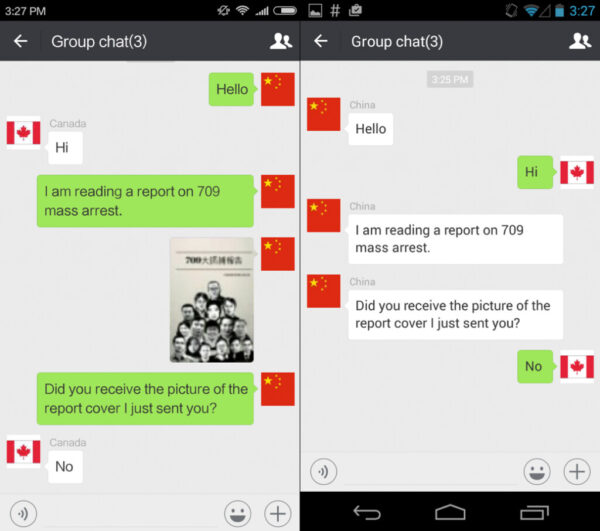 In fact, a similar document was released on May 27, 2017, to "channel" the online behavior of CCP members and cadres to ensure they toe the Party line.
The leaked documents show all local CCP members, including school teachers, had to sign a letter which guaranteed that they would abide by the rules of  "proper" online behavior. One document shows that teachers in No. 43 Middle School in Luoyang all signed their names on the letter on Oct. 11, 2018.
Other local Party members in at least 48 institutions signed the same letter, which involved the Party school of Luoyang city, the local judicial bureau, legal affairs office, Luoyang Daily, and Luoyang Community College.
China commentator Li Linyi notes that the reissued internal document in Luoyang suggests that the local authorities themselves know local Party members just do superficial work and merely follow orders.
Documenting Negative Behavior Among Party Members
On July 26, 2018, Luoyang authorities prepared a document that listed "negative behavior" that Party members should avoid on social media platforms or on the internet. They included making inappropriate comments about the top CCP leadership; organizing or attending anti-Party activities; attending religious activities; attending protests and rallies; and divulging state secrets or sensitive information.
Additional documents show that more than 40 work units reported their performance to the local cyberspace administration, including the local United Front Work Department.
For example, Luoyang TV Station stated on Aug. 10, 2018 that it registered 400 employees' instant messaging tools and social media accounts, and kept more than 20 WeChat public accounts on file, which were created for various frequencies, channels and shows.
Party Organizations Set up in Local Internet Companies
With private enterprises growing, the CCP is working to place internet firms under its control and introducing them into the 'Party's leadership.'
On Aug. 14, 2017, a survey conducted by Luoyang Cyberspace Administration on Party-building among local internet companies revealed that seven among nine internet companies formed Party branches.
Luoyang authorities also established a Party committee in the local internet sector, which is located at the cyberspace administration, and receives guidance from the provincial publicity department and the administration.