CCP Issues Secret Order, Persecution of Falun Gong Intensifies in China
March 22, 2008 12:00 am Last Updated: March 22, 2008 12:00 am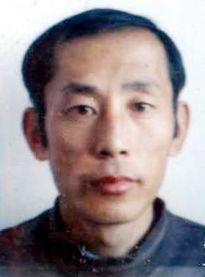 As the Beijing Olympic Games approach, the Chinese Communist Party (CCP) has accelerated its persecution against Falun Gong. After a secret order was issued on Feb. 19, the persecution has intensified at every level of the regime.
Since the beginning of March, at least 100 practitioners in Beijing have been arrested; these practitioners' names have been verified. Because the CCP heavily censors information about events in China, the actual number of arrests is estimated to be much higher. The secret order has resulted in intensified persecution in every region, resulting in significant increases in illegal arrests, detentions, and reported deaths.
Secret Order Emphasizes Persecution of Falun Gong
On Feb. 19, 2008, the Central CCP Political and Legal Commission issued a secret ordered titled "Working Opinion on Concretely Protecting Social Stability and Ensuring the Safety of the Beijing Olympics." The order was sent to the Political and Legal Commissions at each level of government and the Defense and Control offices of in each province.
The order said that between March and September in 2008, the relevant agencies must "strengthen the control of activities of foreign reporters during the Olympics," "strengthen the control of the internet and cell phone text messages," and "strictly prevent and harshly attack" Falun Gong activities.
The order further said to "organize special activities to monitor and control specific populations." Falun Gong practitioners need to be "thoroughly investigated" and "individually educated and prevented."
The order said that in order to "create a good social environment for the success of the Olympic Games," each province must ensure that each local jurisdiction take individual responsibilities and articulate management goals. Each agency needs to identify responsible personnel to carry out the order.
Secret Order Quickly Implemented
After receiving the order, police agencies at each level held emergency meetings to implement it.
The Harbin City Police Bureau called an emergency meeting in mid-March and classified Falun Gong practitioners as state enemies prior to the Olympic Games, and thus the main group to persecute. Residential committees and local police stations formed plainclothes investigation teams to arrest "target groups." Falun Gong topped the "targeted group" list.
In Beijing, all the main streets and neighborhoods are crawling with police and plainclothes police. Special personnel are stationed at all major intersections near Tiananmen Square to check the bags of passers-by. Along the highways entering and exiting Beijing, police also stop cars to conduct searches. All passengers who come to Beijing by train need a special "Certificate to Enter Beijing." Several Falun Gong practitioners have been arrested after the searches.
Persecution of Falun Gong Practitioners Heightened
Recently, Minghui.net has reported a number of arrests or deaths involving Falun Gong practitioners.
Chen Baofeng, male, 43, is from Liujiazi Town, Chaoyang County, Liaoning Province. On Feb. 24, 2008, Mr. Chen and five other practitioners were arrested. On March 3, he was pronounced dead at the First Detention Center of Chaoyang City. An autopsy found abnormal conditions in his lungs and blood in his mouth. There were also large purple and blue bruises on his skin. His organs were removed from his body soon afterwards by the police without consent from his family members.
Sun Guanzhou, male, 62, was a Chinese language professor at Yuzhou City Teachers College in Henan Province. On March 3, 2008, Xia Yuxiao from the National Security Team and five others broke into Sun's home using the excuse of checking computer for viruses. His home was raided, and he was taken to the municipal detention center. Seven days later, on March 9, he was pronounced dead.
Qi Wei and his wife were arrested in Beijing by police from the Chaoyang District Police Station at around 8 p.m. on Feb. 22, 2008. Qi's wife was released in the early morning hours of Feb. 23 at the request of family members. Qi Wei has been transferred to the Chaoyang District Detention Center in Beijing. On Feb. 20, Qi lent his car to Yang Hui, also a Falun Gong practitioner from Beijing. Yang Hui and Bai Shaohua were arrested by police on their way to Huairou District.