CCP Interferes with Indonesian Sound of Hope Broadcasting
May 16, 2007 12:00 am Last Updated: May 16, 2007 12:00 am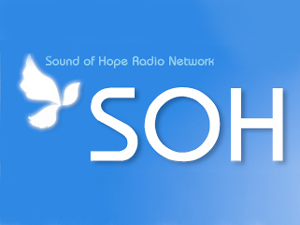 The Indonesian Broadcasting Commission recently met with Sound of Hope Radio Station in Batam Island and asked them to be careful of its program content regarding the Chinese Communist Party (CCP) because they have been getting the pressure from the CCP.
In a recorded interview, staff member of Indonesia Batam Sound of Hope Radio Station Mr. Li revealed, "they said that we have reported too many negative aspects of the CCP and asked us to tone down our reports about the CCP as our radio station has been broadcasting the Nine Commentaries and comments on current affairs and world news during these two years."
Another staff member Mr. Lu said, "Because this radio station often broadcasts true stories about Falun Gong and reveals the common and widespread problems in mainland China such as corruption, human rights violation and persecution of Falun Gong, they said it would affect the relationship between the two countries."
Indonesia Batam Sound of Hope Radio Station was founded in May 2005. It broadcasts on the FM band (106.5 MHz). Mr. Li said, "We are an independent registered commercial radio station in Indonesia and a foreign country doesn't have the right to interfere in our broadcasts. Therefore, we can continue to broadcast, ignoring any such interference from outside of the country."
Indonesian Broadcasting Commission member, Sasa Djuarsa Sendjaja, was reported in the Indonesia Times (Jakarta) as saying that the Indonesian Broadcasting Commission wouldn't arbitrarily revoke any radio station's license. They would have to consult with Ministry of Foreign Affairs and State Intelligence Agency and they would also be bound to listen to the views of the Journalism Commission and check if the content of the station is up to the standard of Indonesian journalism.
On the other hand, Indonesian Parliament Information Commission member Mr. Dariusz pointed out that they must reject this request from the CCP because the Indonesian government can't constrain freedom of speech on top of the fact that it comes from an external country trying to interfere in the workings of another country. A radio station's broadcasting content is the domain of Indonesia's internal affairs and foreign governments have no role to play.