HONG KONG—The Triples League is now nearing the half-way stage, with defending champions Craigengower Cricket Club heading the table and still looking favourites to retain the title they won for the first time last year. However, the HKFC B and A teams in 2nd and 3rd places respectively closed the gap with 6-2 and 8-0 wins.
CCC, who have recruited a number of elite young bowlers in the last few years, won the first three games of the season, dropping only two points on the way. But last Saturday Jan 14, they lost additional points when they travelled to last year's 2nd runners-up, Kowloon Bowling Green Club.
Of the three teams representing CCC, only Simpson Cheung achieved the results they desired, beating Edward Chan by a big margin of 4-23. The massive shot difference in this game helped the team to get an overall 4-4 draw with KBGC-B, despite the other two teams skipped by Lee Ka Ho and Jordi Lo both losing.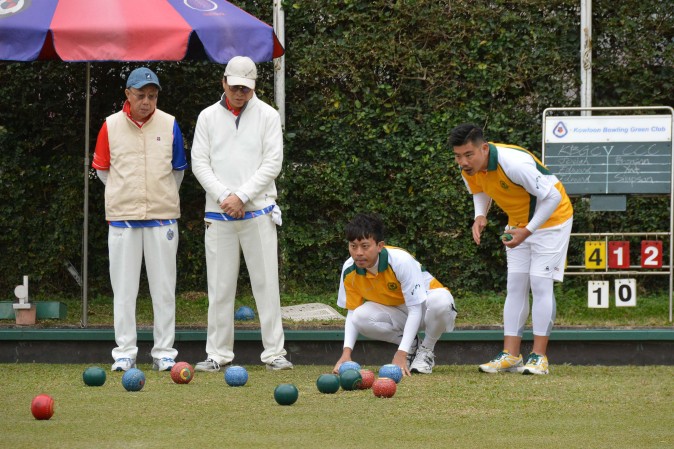 The team now leads the table with 26 points, 4 ahead of Hong Kong Football Club Team B, who, took all 8 points away from Club de Recreio last Saturday. HKFC-A are a point further back after a 6-2 win against KBGC-A. CdeR, are lying bottom of the table and are now 7 points away from safety.
In the women's competition, defending champions Shatin Sports Association (STSA) suffered a major blow when they were defeated 8-0 at Kowloon Cricket Club. They now trail the leaders, Island Lawn Bowls Club, by 18 points.
HKFC, who won the trophy for five consecutive years before conceding to STSA last term, also lost points as they were held to a 4-4 draw by the newly promoted CCC team. The HKFC team is now in 3rd place, 12 points behind the leaders.
After the fixture this weekend, the league will break for a week for Chinese New Year.
This weekend in Lawn Bowls
The Triples Leagues continue this Saturday Jan 21 with matches starting at 2:30pm at all lawn bowls greens in Hong Kong.
Triples League Division 1 standings

Claudius Lam is an officer of the Hong Kong Lawn Bowls Association.