A 22-year-old Google engineer who was found dead inside Google's New York headquarters died of an abnormal heart rhythm, said officials.
Krulcik was found unresponsive by a janitor at his work station on the building's sixth floor on Dec. 7, reported The New York Post.
EMS workers attempted to perform CPR but were ultimately unsuccessful in reviving him.
The Post reported that he was pronounced dead at the scene at Google's office on Eighth Avenue near West 16th Street.
His body showed no signs of apparent trauma, said police.
On March 1, New York City's Medical Examiner's Office said he died of "cardiac arrhythmia" that was possibly caused by a genetic mutation.
"This young man died of an abnormal heart rhythm, which developed due to a genetic abnormality in an ion channel of the heart (also known as 'cardiac channelopathy')," medical examiner Dr. Barbara Sampson said in a statement.
Krulcik and his roommate graduated from Carnegie Mellon University in Pittsburgh. They both lived in the West Village, the Post reported.
He graduated from Saratoga Springs High School in 2014, according to WYNT.
The New York Post previously reported that he had no history of medical problems or substance abuse issues.
Scott Krulcik's teachers at Saratoga Springs High School, Ndakinna Education Center and Saratoga Kyokushin Academy of Elite Martial Arts say he will be greatly missed.Emily Burkhard's STORY:

Posted by WNYT NewsChannel 13 on Sunday, 9 December 2018
Neighbors who lived near him in his Manhattan home said they were shocked by his death. He lived on the fifth floor with his roommate, who also worked at Google as an engineer.
"Oh my gosh. That's so sad. I ran into him from time to time in the hallway," said one resident, the Post reported. "He looked just like he did in his photos. Such a nice young, vibrant man."
A 22-year-old employee at Google's New York City headquarters, and a recent Saratoga Springs High graduate, was found dead on the sixth floor of the office building Friday.

Posted by Albany Times Union on Sunday, 9 December 2018
Google to Buy Another NYC Building
Earlier this year, Google agreed to pay more than $2 billion for New York City's Chelsea Market building, the Real Deal reported on Tuesday, citing people familiar with the matter.
Google, already the largest tenant with about 400,000 square feet in the building, is buying the property from Atlanta-based real estate investment firm Jamestown LP, the real estate website reported.
Google's plans for the building were unclear but it is expected to maintain the status quo at the property's retail component, according to the report.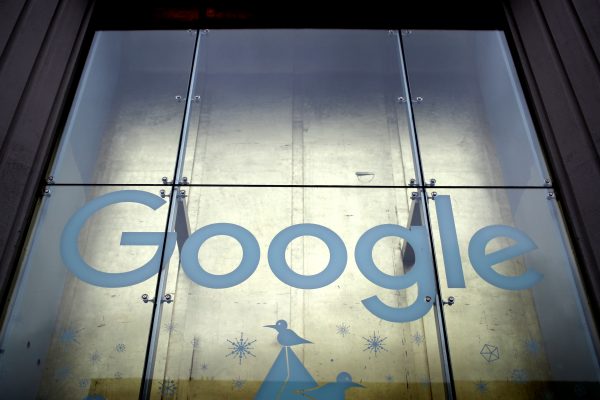 Alphabet, the parent company of Google, could not be immediately reached for comment.
The 1.2 million-square-foot office-and-retail property at 75 Ninth Ave. houses a popular food hall and such tenants as Major League Baseball, the New York 1 news channel, and the Food Network.
The Chelsea building, 111 Eighth Ave., was bought by the firm for $1.9 billion in 2010.
"It's tough to describe how massive 111 Eighth Avenue is—you really have to stand in front of it. But suffice it to say that it takes about 20 minutes to walk once around the building, which encompasses one of those very long city blocks found on the West Side. The size is all the more striking because in a densely packed city like New York, which is full of very tall buildings, it's rare to find one that is so horizontally gigantic," said Wired magazine.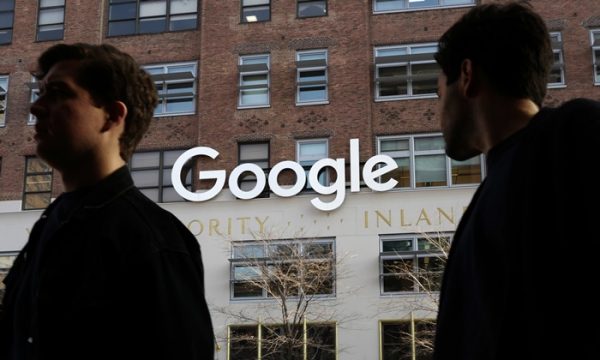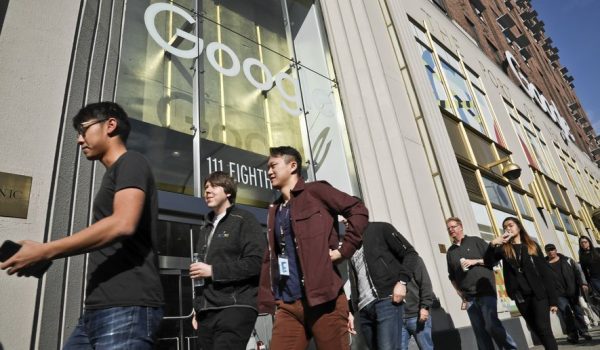 From NTD News