The autopsy for a New Jersey man who was found dead in his hotel room in the Dominican Republic on June 13 showed he died from cardiac arrest.
Joseph Allen, 55, perished at the Tierra Linda Resort in the town of Sosua.
"The preliminary autopsy report indicates his body did not show internal or external signs of violence," reported local broadcaster News 12.
It said that neither Dominican nor American authorities believe Allen's death is linked to the other American tourists who have died in the past year in the country.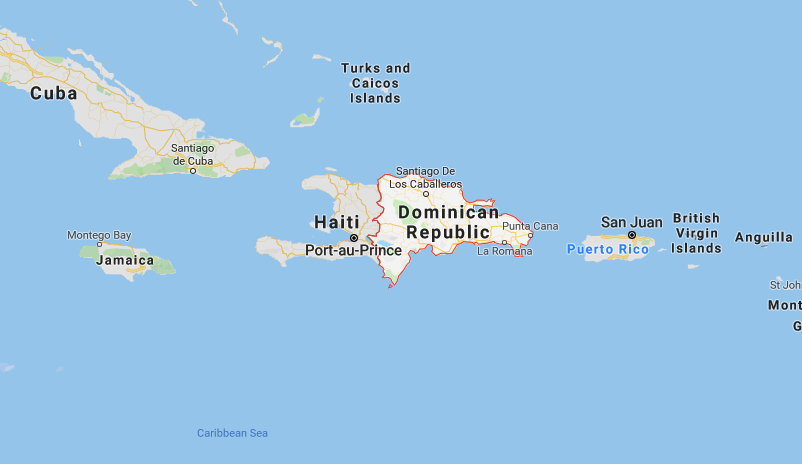 But Allen's family has indicated they do think it's related, noting he has not had health issues in the recent past.
Relatives said Allen arrived at the hotel on June 9, along with other friend's celebrating one of their birthdays. Three days later, they were at the pool when Allen said he was getting too hot and that he wanted to take a shower and stay in for the night.
"He said he was going to his room to take a shower. When his friends came back, he said he wasn't feeling 100 percent again, and said he was going to lie down for the night. The next morning his friend said he hadn't heard from Joe before breakfast, so he knocked on his door and there was no response," Allen's sister Jamie Reed told ABC.
Allen wasn't responding to the knocks on his door so friends alerted the front desk, who performed a wellness check.
Part of my job is sometimes having to console people who just lost loved ones. Prayers to the family of #JosephAllen. He was the 8th American to die on vacation in the Dominican Republic in the last year. #WaleLive @NBCNewYork @ 11 with the story: https://t.co/vR9ZIZcrRb pic.twitter.com/M8EuaJHqQO

— Wale Aliyu (@Wale4NY) June 18, 2019
"The maid opened the door, screamed, slammed the door," Allen's brother Jason Allen told NBC NY. "My brother is on the floor dead between his room and the bathroom."
Because his body was cold, friends came to the conclusion that he'd died the night before.
"They found him on the floor," Reed told ABC. "He had been there for a while. Rigor mortis had set in, and he was cold."
Reed said they're fighting for answers, especially after being told by the funeral home that Allen's body had to be embalmed following the autopsy.
"I just don't want them to suppress anything, especially with them embalming the body," Reed said. "We want answers. We've reached out to everybody, including Senator (Robert) Menendez to try to get some help from anyone."
A New Jersey man becomes the 8th American to die while vacationing in the #DominicanRepublic https://t.co/u25GzpkTLe

— CBS Philly (@CBSPhilly) June 18, 2019
The family is working to get Allen's body transported to the United States for testing.
"To God we belong, to God we return. Your time to go is ordained before you get here. I'm fine with the passing, but we do want some answers. We want some closure to figure out what's going on and why this is happening. And we don't want anyone to feel how we're feeling right now," Jason Allen told NBC.
"I don't know who to blame. I'd rather not guess because you will drive yourself crazy with that but I do think something is off and I think it needs to be investigated no matter how much money or how much time it is."
Asked what he would tell people who are thinking of traveling to the Dominican Republic during an appearance on Fox News, Allen added: "Hold your horses."
"Something is off there and I think it needs to at the very least be looked into," he said.