WASHINGTON—With the intensifying rivalry between the United States and the People's Republic of China, Southeast Asian countries can no longer sit on the fence, and have a tough choice to make. That choice should be made based on worldviews and principles, experts say.
John Lee, a senior fellow at the Hudson Institute, who worked for the Australian government as a senior national security adviser until April, said that with the discussion of Southeast Asia's tough choice between the United States and China, recent comments by Singapore Prime Minister Lee Hsien Loong's could very well reflect the situation.
"If you are friends with two countries, which are on different sides, sometimes it is possible to get along with both. Sometimes, it is more awkward when you try to get along with both. I think it is very desirable not to take sides, but the circumstance may come when the Association of Southeast Asian Nations [ASEAN] may have to choose one or the other. I am hoping that it will not come soon," the prime minister said Nov. 14, during the final day of the annual ASEAN summit, which was held in his city-state.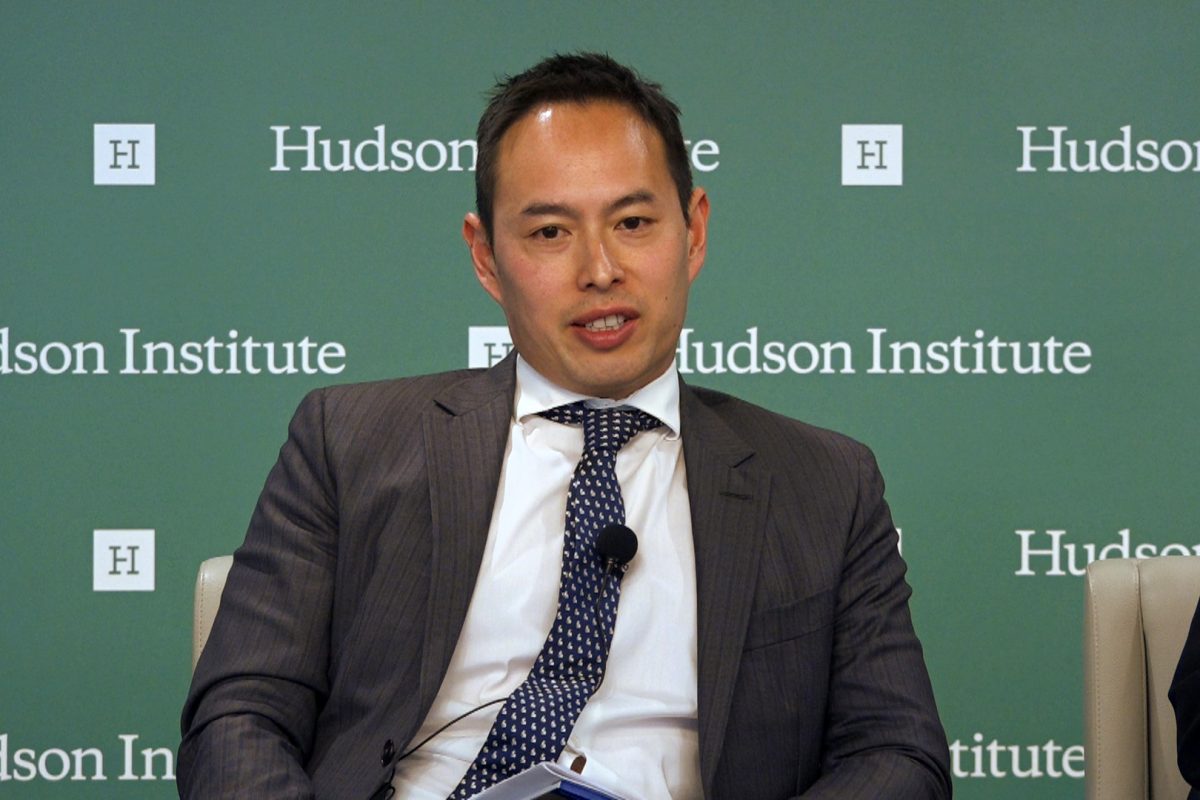 John Lee said at a panel discussion on the "U.S.–China Rivalry: Southeast Asia's Tough Choice" at the Hudson Institute on Nov. 19, that when he met with people from Southeast Asian countries, he always made three points.
First, "Southeast Asian nations must live in a world they find for themselves. And it is time for Southeast Asian nations to choose. But is it not [an] inherent choice between two countries, the U.S. and China, It is a choice between two different worldviews. And more specifically, a choice between two different sets of principles which should rule and govern the region," he said.
Second, "as an organization which seeks diplomatic centrality, ASEAN centrality will be lost. Its relevance will decline if it continues to remain silent on alternative sets of principles with which it chooses to endorse and engage."
Third, "if ASEAN does not choose between principles, ASEAN will itself begin to fracture, to the point where several of its own members will begin to abandon ASEAN centrality in substance, and pay minimum lip service to ASEAN centrality."
Reaffirmation of Principles
Hudson Institute's Lee said that while many political officials in Southeast Asia are uncomfortable with the Australian, Japanese, and U.S. notions of a "free and open Indo-Pacific," it is, in his view, essentially a "reaffirmation" of economic and security principles that have evolved after World War II.
He said, in terms of economic affairs, the "free" part should include freedom from economic coercion, and from the use of debt to acquire leverage over another country's decision-making process.
"In short, economic relations in 'free and open' Indo-Pacific should not entail the diminishing of a country's sovereignty," Lee said.
Lee said that while the Southeast Asian countries were sitting on the fence, things were not standing still.
"The grounds are shifting to their disadvantage, especially in the South China Sea. So in my mind, a 'wait and see' approach—the so-called 'small target' approach—is actually a guaranteed strategy for them to lose," Lee said.
"I grant that there are key Southeast countries working hard behind the scenes to support the U.S. and ally countries strategically and militarily, but the refusal to overtly choose and support a set of principles gives China diplomatic cover to do what it does.
"The other side of the coin is that support for the principles of a free and open Indo-Pacific will make it easier diplomatically for the U.S. and allies to give meat to the bones of this free and open Indo-Pacific concept."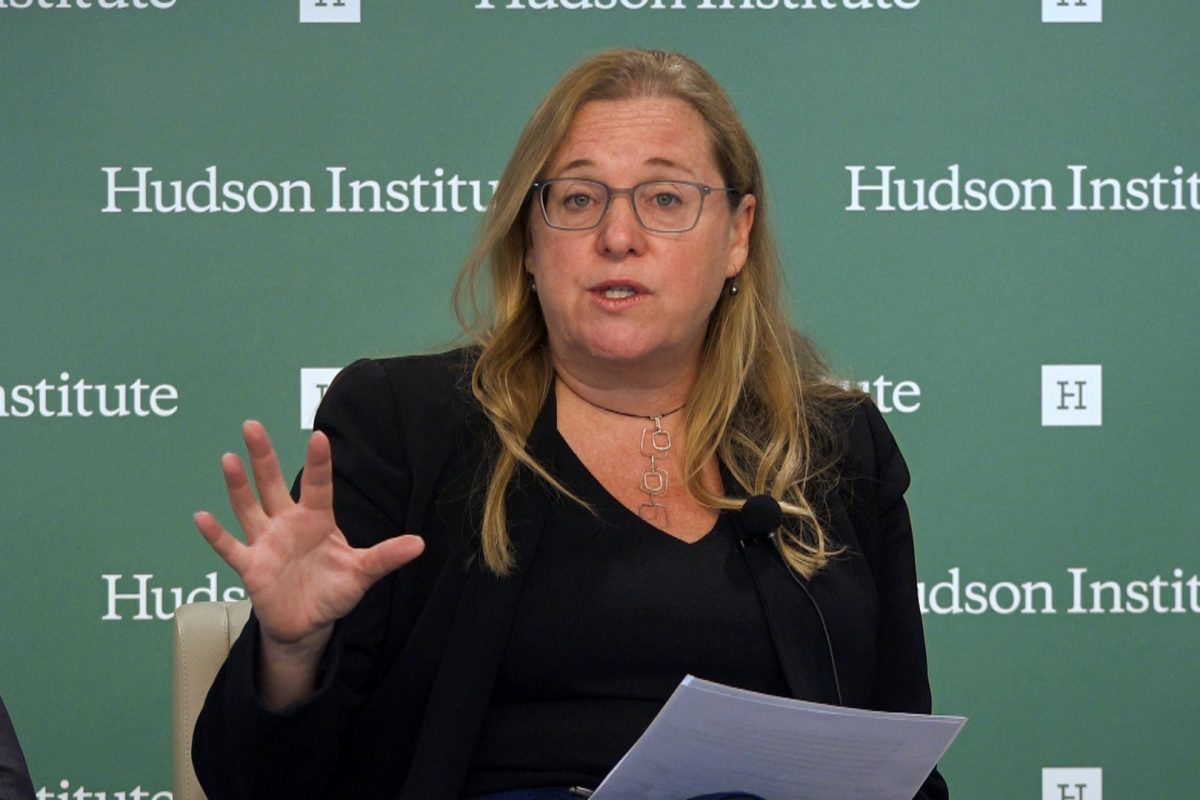 Positive Message
Amy Searight, senior adviser and director of the Southeast Asia program, Center for Strategic and International Studies, said that while the U.S.–China strategic rivalry is intensifying, both countries in recent years have been sharpening the differences between their visions for Asia.
Unlike Lee, Searight sees continued room for Southeast Asian countries not to make a definite choice between the United States and China's differing visions.
"For many of these countries, hedging these two powers and other regional players is really an attractive and reasonable option. And I don't think hedging, for the most part, is necessarily problematic, as long as countries that are hedging do two things," Searight said. "First, they stand up for their own interest, and make decisions that are good decisions, that are informed, that are transparent, that will lead to good outcomes for the country."
Searight said the second thing the countries need to do is "not to accept Chinese bribes, to accept a financing package from China that will lead to unsustainable debts."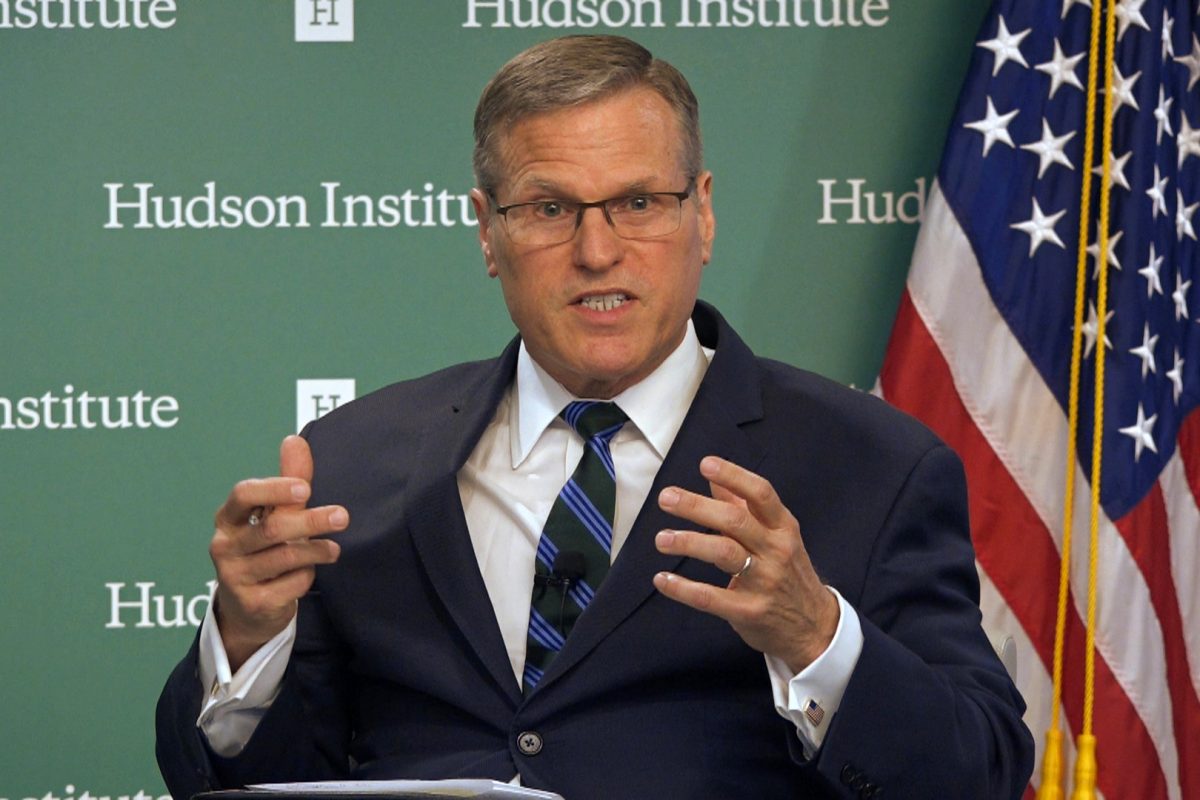 Patrick Cronin, director of the Asia-Pacific Security Program at the Center for a New American Security, said that although China swore that it wasn't going to be a hegemon, it would never be hegemonic, the Beijing regime was already acting in that way. And the region understands that.
Cronin said what the United States needs to do is to show to the region that it will support them.
"For Southeast Asia, at the end of the day, we have to have a positive message about their future, and about why we are committed to their future. And it's not their future as a means for us to get to China; it's their future for us to both have better, brighter, prosperous, more secure tomorrows."
Cronin said the world should guard against China's attempts to export its model to other countries.
"This is why that the Xinjiang detention is such a warning sign for the region. If China were to export its domestic policy, what would it mean?" Cronin said.
"Just this weekend, they were lecturing the Europeans that because of their lassitude on dealing with terrorism and jihadism in Europe, they should look to China's model of detention camps in Xinjiang. No, we reject that."