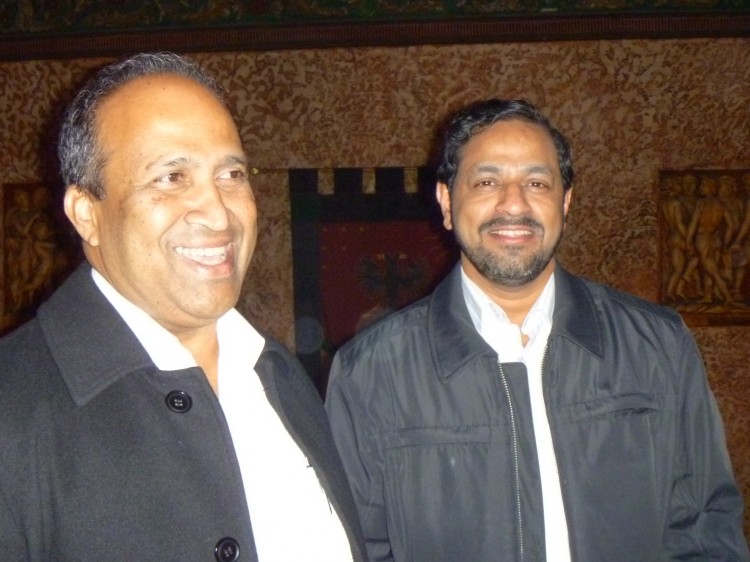 SYDNEY—Shen Yun Performing Arts showing at Sydney's Capitol Theatre on Tuesday, May 1, gave two Catholic priests a deeply satisfying experience.
Fathers Thomas Kuruenthanam and Father George Azhakath found the New York-based classical Chinese dance and music show a highly entertaining performance that was accompanied by a profound and meaningful spiritual message.
"It was fantastic," said Father Kuruenthanam, "Especially the [athleticism] and the co-ordination of movements. The flexibility of the artists during the dances was fantastic.
"This is the first time that I've seen such a beautiful Chinese artistic presentation on the stage. I really enjoyed it."
Shen Yun's story-based classical, ethnic and folk dances and music form an integral unit in the company's mission to revive China's 5,000 year traditional culture which nearly disappeared during the last 60 years of rule by the Chinese Communist Party.
Father Kuruenthanam really enjoyed listening to the melodies of the Chinese music.
Included in the company's program are soprano and tenor vocalists, as well as a rendition by Xiaochun Qi, playing on the erhu, a traditional two-stringed "Chinese violin" which has a history of over 4,000 years, the website says.
Shen Yun New York Company, one of three companies touring the world, also features a unique orchestra that combines Western instruments with traditional Chinese instruments in original composition.
Father Kuruenthanam commented on the effectiveness of the backdrops and the use of digital projection with its animated settings, which transport the audience to another time and space, the website also explains.
"The technology was really great," he said.
Father Kuruenthanam noted that the program included dances which depicted the difficulties faced by practitioners of the spiritual way of Falun Dafa who are currently being persecuted in China for their beliefs. Falun Dafa is a meditation belief whose fundamental tenets are based on truthfulness, compassion and tolerance, according to the website.
"There's a spiritual soul to the whole [program] … it makes the audience challenged, they've got to make a choice and they have to respond.
"In Australia there is freedom of movement and freedom of spiritual movements here," said Father Kuruenthanam.
'It's is great, very good'
Father George Azhakath explained how delighted he felt the moment he learned that Shen Yun Performing Arts would be playing in Sydney. He not only decided to attend Shen Yun himself but also enthusiastically promoted it to other people.
"I happened to see some of the albums of the dance program and I thought it was great and well I'm here … ," he said.
He enjoyed the dancing and the music which narrated China's history saying that "what they're representing—it is great, very good."
Father Azhakath felt a spiritual essence emanating from the stage, "the force between evil and good and that tension and all that, is well presented in this culture, and I feel great with that."
Reporting by Steve Xu and Diane Cordemans.
Shen Yun Performing Arts, based in New York, has three touring companies that perform simultaneously around the world, with a mission to revive traditional Chinese culture. Shen Yun Performing Arts New York Company will perform at Sydney's Capitol Theatre through May 6.
For more information visit ShenYunPerformingArts.org