An elderly cat died after it was sprayed all over with yellow waterproof paint, according to reports this week.
The cat, named Miggeli, was targeted with yellow paint in Biel-Benken, Switzerland, this week, The Metro reported.
The report said that the animal's assailant allegedly tortured other animals several times in the past week. The person was not named.
The owners said that Miggeli was targeted because its an old cat, owner Sina Kunz said.
Miggeli didn't deserve this. https://t.co/Ey1QDUqSNr

— Metro (@MetroUK) May 24, 2019
Kunz said she saw yellow liquid all over the animal as soon as she came home last weekend.
"Her entire body and especially her face were sprayed with waterproof yellow paint," Kunz was quoted by the Metro as saying.
Photos show the animal was entirely doused with a yellow substance, including its face and nose.
The cat died about three days after it was sprayed. The Metro reported that the cat went into critical condition soon after the incident.
Kunz said she reported the attack to police, adding that she thinks an alleged abuser has been targeting animals in the area.
Another cat, Haxli, was targeted, the paper said. Most of her fur was found shaved off and its claws and whiskers were cut off. A vet said the animal appeared to have been shaved with a razor.
In the area, another cat was also abused. The animal's legs appeared to have been broken.
"A normal person would not do something like that… I think whoever did this really needs some serious help," a vet was quoted by The Metro as saying.
A police spokesperson said they're investigating the incidents.
According to Unilad, the police spokesperson said that the attack on Miggeli took place about 5 miles away from where the other two attacks occurred. They suggested that it might be a different person or persons responsible for the abuse.
The Humane Society says that animal abuse is common in rural and urban areas.
Animal Abuse
"Intentional cruelty to animals is strongly correlated with other crimes, including violence against people," the organization says on its website.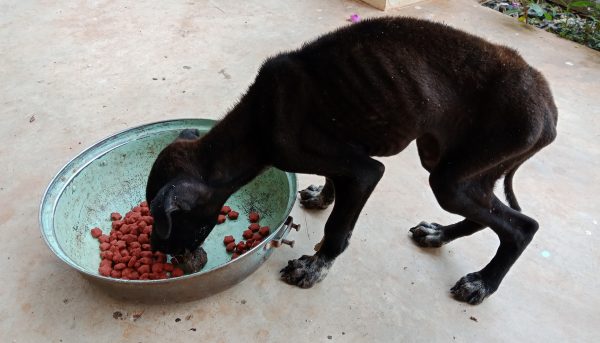 "Hoarding behavior often victimizes animals. Sufferers of a hoarding disorder may impose severe neglect on animals by housing far more than they are able to adequately take care of. Serious animal neglect (such as hoarding) is often an indicator of people in need of social or mental health services," it says. "Surveys suggest that those who intentionally abuse animals are predominantly men under 30, while those involved in animal hoarding are more likely to be women over 60."
Dogs, cat, livestock, and horses are the most commonly abused animals, the website says.