A Texas business has seen an increase in business since the owner was outed as a supporter of President Donald Trump by Rep. Joaquin Castro (D-Texas).
Castro, the chair of his brother Julian Castro's presidential campaign, published a list of 44 San Antonio residents who have donated to Trump. He highlighted to his supporters that it included Balous Miller, the owner of Bill Miller BBQ.
Since then, business has exploded at the BBQ chain.
Pictures published on social media showed a long line of cars waiting to pick up food from some of the locations. "One of the companies he fixed is Bill Miller's Barbeque. The lines were out the door, and the drive up lanes were several times longer than usual. So, thank you Joaquin, we show you don't matter," one Twitter user said.
Bill Millers has Customers Wrapped Around The Block! #MAGA pic.twitter.com/Tj04d4SQ4k

— Tamie J. McDonald (@TamieJMcDonald) August 7, 2019
Perfect night for @BillMillerBarBQ pic.twitter.com/9bMV5Lk8Tx

— Greg Abbott (@GregAbbott_TX) August 7, 2019
Texas Gov. Greg Abbott was among those posting their support for Bill Miller BBQ, saying he visited the chain after Castro published the list.
"Perfect night for Bill Miller BBQ," he wrote.
"Every Bill Miller BBQ in SA has been PACKED constantly from open to close! Well done @JulianCastro," another user added.
"There was a line out the door all day at Bill Miller's BBQ. Nothing like free advertising," said another.
@TheFive Every Bill Miller BBQ in SA has been PACKED constantly from open to close! 😜 Well done @JulianCastro pic.twitter.com/Up8NaB4Qgi

— Mama G (@MamaGill10) August 8, 2019
Julian Castro Responds
Democratic presidential candidate Julian Castro addressed the backlash triggered by his brother's publishing of the list for the first time on Friday.
"It is not okay for anybody to harass anybody else. It doesn't matter where somebody is coming from, from the right or the left. It's not okay for people to harass other people," Castro told Fox News at the Iowa State Fair.
"My brother put out a list of names of people who had maxed out to the Trump campaign. That is public information. That kind of information is put out all the time. And for anybody to pretend or suggest that it's not, that's just untrue. He did not put down their addresses. He did not put down their phone numbers. What he did is not doxing. Anybody who understands what doxing is knows that's what he did not do."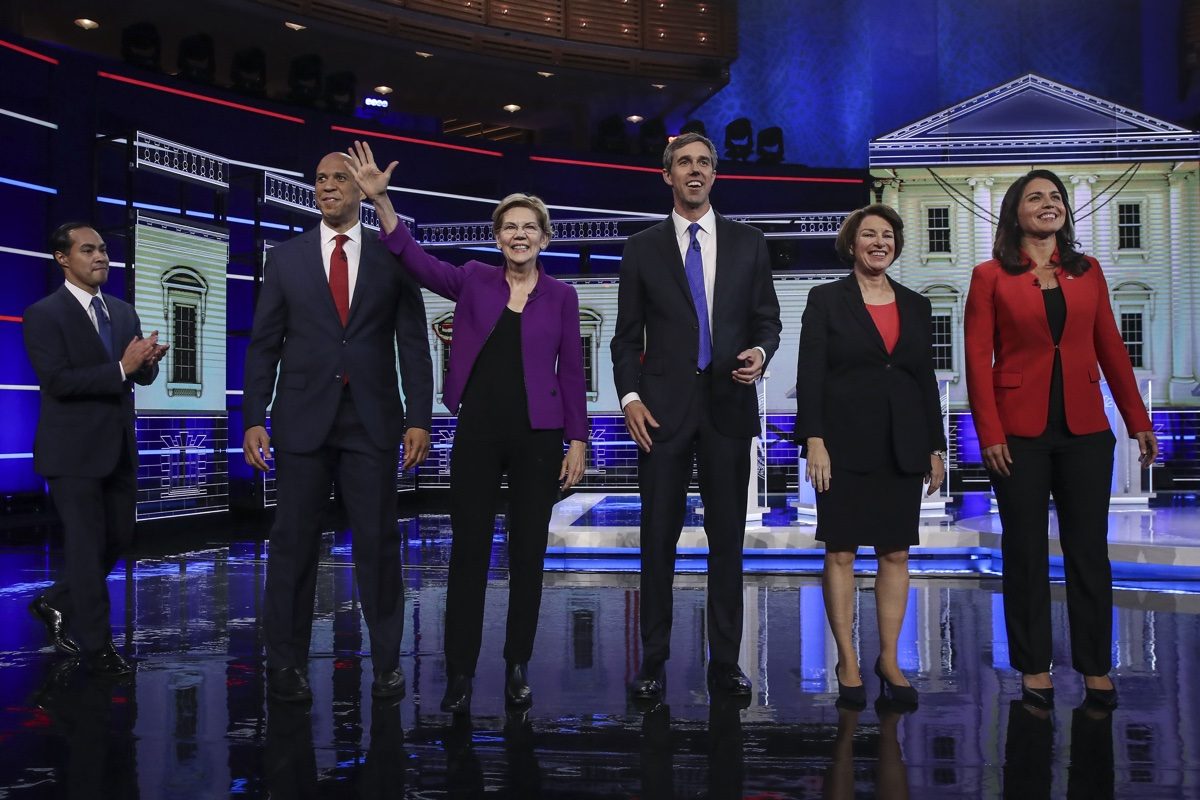 A slew of Republican officials have also slammed Joaquin Castro in addition to others, including an MSNBC host who told Castro point-blank that the people on the list would be harassed, whether it was his intention or not.
One of the people on the list, Justin Herricks, who owns an oil and gas company, said the company has been called with threats.
"I've had people say, 'Hey we were gonna use you for business, but we found out you're a racist. 'We hope that you burn in hell and your business will go with you,'" Herricks said.
Another man said that he was wrongly named as a donor to Trump when it was actually his father who made the donations.
Harper Huddleston said that he supports Trump but has contributed before to Julian Castro when he was running in the San Antonio mayoral race. The situation forced him to sit his family down and go over what would happen if they were attacked, Huddleston told Fox.
"We convened together as a family and talked about situational awareness, exit strategy, avoiding and exiting conflict, talked about staying low and close to home and just being at our very highest senses," said Huddleston.