ANZ, one of Australia's big four banks, has predicted the country's cash rate to soar to over three percent in 2022.
In a July 19 report, ANZ expected the Reserve Bank of Australia (RBA) to raise the cash rate by 0.5 percent in August, September, October, and November consecutively, bringing the rate to 3.35 percent by the end of the year.
In addition, ANZ head of Australian economics David Plank said it was possible for the RBA to lift the rates by more than 0.5 percent in one of its upcoming board meetings.
"At this stage, our thinking is that the cash rate will need to remain at this restrictive setting for an extended period, given persistence in core inflationary pressures," he forecast.
ANZ made its prediction following the robust performance of the labour market, with the unemployment rate plummeting to 3.5 percent in June.
ANZ's forecast was the most aggressive among the big four banks as others anticipated rates to max out at 2.6 percent by early next year.
However, lending markets appeared to share a similar view with ANZ as they also predicted a 3.3 percent cash rate by the end of 2022.
Furthermore, they forecast that there was a 79 percent chance rates would jump by 0.65 percent to two percent at the RBA's August board meeting.
Neutral Real Interest Rate
Meanwhile, minutes from the RBA's July 5 meeting showed that board members agreed on the need for rate hikes. However, they were unsure about how much it will take to stop stimulating the economy.
The RBA board also discussed a "neutral real interest rate for Australia," which they explained as a "policy rate that is neither expansionary nor contractionary."
Economists define the neutral interest rate or natural rate of interest as the rate that supports the economy at full employment while maintaining a stable inflation rate.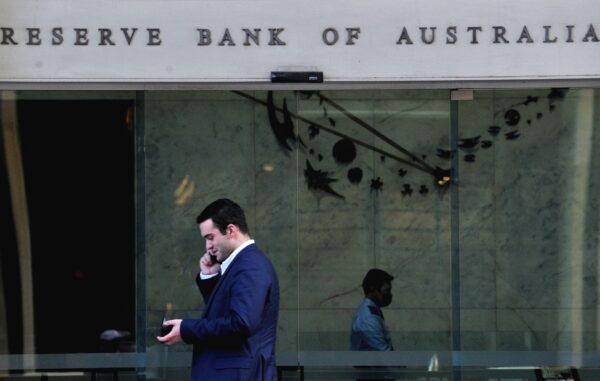 While the board said the rate was a benchmark for assessing the stance of monetary policy, they noted that it was challenging to measure the neutral rate level in practice.
It is noteworthy that the board considered the current 1.35 percent cash rate as "well below the lower range of estimates for the nominal neutral rate."
"This suggests that further increases in interest rates will be needed to return inflation to the target over time," the minutes say.
J.P. Morgan analyst Tom Kennedy said there was no surprise in the minutes and that his bank expected another 0.5 percent rate rise at the RBA's August meeting.
"But given last week's blockbuster labour data and the high likelihood of another strong inflation print next week, it's clear the probability of a super-sized move has increased," Kennedy added in a note.