The father of Casey Anthony, the woman who made headlines when she was acquitted in the death of her 2-year-old daughter in 2017, was involved in a serious car crash in Florida on Nov. 24.
NBC2 in Florida reported that George Anthony was driving on Interstate 4 in Volusia County when he lost control of his Toyota 4-Runner and swerved to the side. His vehicle flipped several times, crossed three lanes, and finally stopped in a median.
Anthony was then rushed to the Halifax Medical Center, and a trooper who responded to the scene said his injuries were "incapacitating," the NBC affiliate reported. He was the only person in the vehicle.
Fox35 reported he was in serious condition.
He and his wife, Cindy, were thrown into the national spotlight a decade ago after Casey was arrested in connection with the disappearance of her girl, Caylee. Cindy reported the girl missing in June 2008 about a month after the girl was last seen.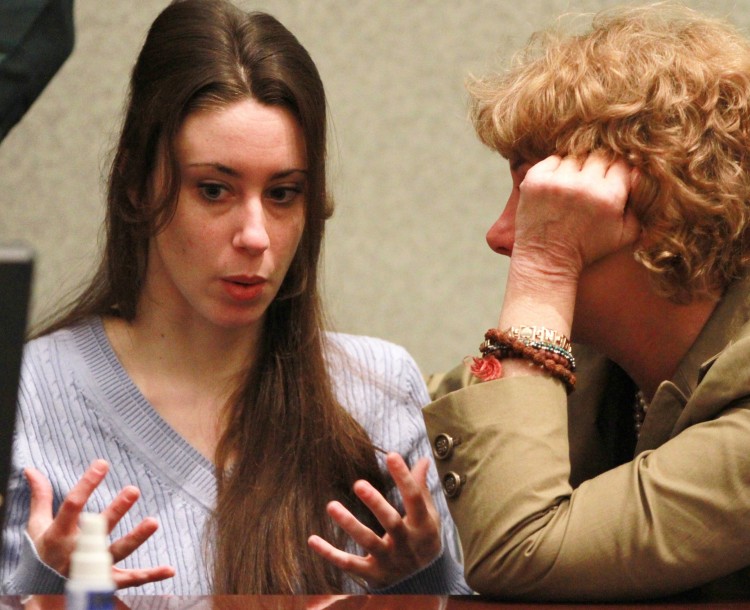 Casey was arrested on charges of child neglect, and she told police the girl disappeared with a babysitter, but Caylee's remains were discovered in a wooded area in December 2008, Fox News noted.
Casey was eventually found not guilty in 2011.
"I don't believe [the drowning]. That's a bunch of bull to me," George Anthony said in an interview, Fox reported. He was referring to a claim that the girl was drowned.
He said, "That's too easy of a story to bring up 'cause if that would've happened, I think my daughter would've at least had the common decency or common sense inside to call 911 and say something."
George also stated he no longer talks to his daughter, who he says should be "behind bars and have her suffer like … Caylee suffered," according to the report.
"Whatever life she has, I hope she makes something positive for it. Am I ever gonna speak to my daughter again? No. We're done because when all this stuff happened, I lost my daughter and my granddaughter. I lost them both," he said.
He also previously said, "Stay away. Stay away from me. If she wants a relationship again with her mom, she's got a lot of explaining to do, but I don't want to hear it no more. I don't want to see her," Crime Online reported.
Violent Crime Down in 2017
In September 2018, the FBI said Americans committed fewer violent and property crimes in 2017, according to statistics. The violent crime rate, including offenses such as murder, robbery, and aggravated assault dropped by almost 1 percent and is still about 4 percent above the 2014 rate. The murder rate dropped by 0.7 percent.
"After historic increases in violent crime in 2015 and 2016, we are beginning to see encouraging signs," Attorney General Jeff Sessions said in a statement at the time. "But our work is not done. While we have made progress, violent crime and drug trafficking continue to plague our communities and destroy the lives of innocent, law-abiding Americans."
Of the estimated 17,284 murders in 2017, more than half occurred in larger cities with populations of more than 100,000.
Reuters contributed to this report