Editor's note: The original headline described Anthony as an "accused child murderer" when she was acquitted of the crime in 2011. The Epoch Times regrets this error.
Casey Anthony, who was found not guilty in the death of her 2-year-old daughter, is allegedly partying more and is trying to put her past behind her, according to reports.
According to People magazine, the 33-year-old is trying to return to her busy social life before she became the target of scorn across the United States about a decade earlier.
She was acquitted of murder in 2011 over the death of daughter Caylee, and since then, has tried to stay out of the public eye. Anthony is currently living at the Florida home of a private investigator who had worked as an attorney on her case.
A source close to Anthony said, "She believes she has done her penance," the magazine reported.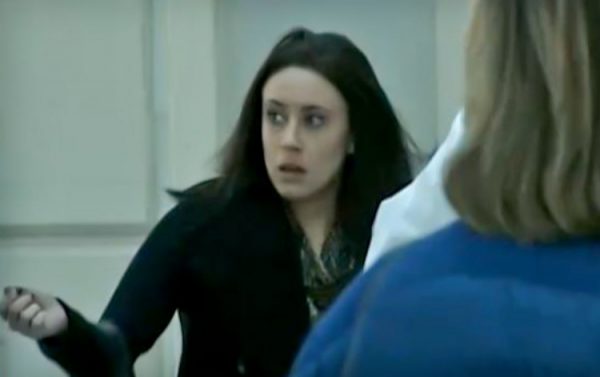 "And now she's partying. She's dating around, meeting new people, and finally creating a social life," the unnamed person said.
Quoting Anthony, the source said her old life during the trial, her relationship with her parents, and the disappearance of her daughter was a "nightmare," and the person said that "she lives in denial a lot of the time, pretending that everything that happened, didn't happen."
The source told the outlet that she "used to avoid people but now she calls them 'psycho haters,' and is defiant about them. She says things like 'ugh, they just need to get over me."
In 2008, Caylee disappeared, going missing for about a month in a widely publicized incident before Anthony reported the toddler missing.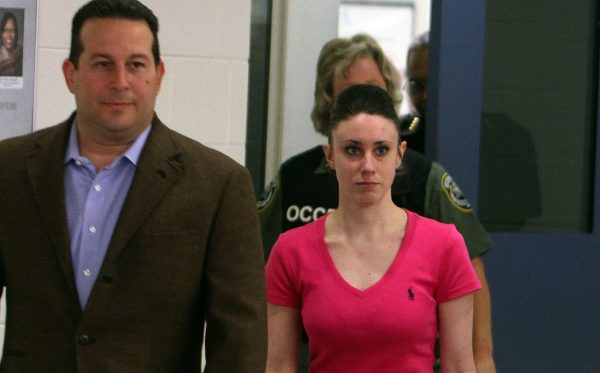 "Caylee's missing," Cindy Anthony, Casey's mother, told a 911 dispatcher in 2008 during a phone call, Reuters reported in 2011. "It smells like there's been a dead body in the damn car."
Casey also told the dispatcher why the child was not reported missing sooner.
"I've been looking for her and just gone through other resources to find her, which was stupid," she said.
On the same day of the call, she told detectives her daughter was kidnapped by a babysitter. Her defense lawyer said Caylee drowned in the backyard pool and was discovered by Casey's father. No one reported the toddler's death immediately, according to the Reuters report.
The girl's remains were discovered in a wooded area about 1,500 feet from Anthony's parents' home.
"She believes she has done her penance…. And now she's partying."

由 People 发布于 2019年3月22日周五
Several years later, when she went on trial, tens of millions of people watched.
Prosecutors could prove that Anthony lied to officials but could not prove she killed her daughter. The government failed to establish the cause of death for the girl, and they could not find Casey's DNA on duct tape that was believed to have suffocated the girl, Fox News reported.
Anthony was controversially acquitted of manslaughter and murder charges in July 2011 but still convicted on four counts of lying to law enforcement.
Fox also reported she now works for Patrick McKenna, a private investigator who worked on her defense team.
'Lying About Everything'
Earlier this year, a former roommate of Anthony claimed the woman is "lying about everything" regarding her daughter.
Clint House, who claimed to be her roommate when the girl went missing, had a different view on Anthony's behavior during and after the girl went missing back in 2008.
"She's lying about everything," he said in an episode of Casey Anthony: Her Friends Speak on the Reelz network, reported The Daily Mail. "That interview, where she says she sleeps pretty good at night, are you kidding me?"
"If I was put on trial for killing my kid, and I was acquitted because I didn't do it, as soon as I walked out those doors at the courthouse, I would be on a manhunt trying to find out who killed my kid. I wouldn't sleep again until I found out who killed my kid. That says everything you need to know," he added.