COCHISE COUNTY, Arizona—The more effective Sheriff Mark Dannels's border team is, the more it disrupts the Mexican-based Sinaloa cartel's operations.
Recently, the cartel put a hit out on Dannels's top border guys, the Cochise County sheriff said. His county sits in southeast Arizona and shares 83 miles of remote desert land with Mexico.
"We had real good information … from a federal agency, that said there were two guys that were going to cross and they were going to kill one of us," Det. Jake Kartchner told The Epoch Times.
"We never knew which one of us it was."
He said a breakdown in communication between the sheriff's office and the federal agencies allowed the men to evade authorities.
"But they did know we were after them," he said.
Kartchner said he continues to operate as usual, but with his "eyes a little more open."
"I'm not going to quit doing my job because they whine about it."
He said there's been "a few different instances where we've received information that the cartel is wanting us out."

Human smuggling is rife in Cochise County and illegal aliens are paying the cartel $7,000 to $9,000 each to get across the border, according to Kartchner.
They're almost all young, single men dressed head-to-toe in camouflage clothing and doing everything they can to avoid law enforcement.
The cartel recruits drivers via messaging apps out of the Phoenix area to come down to Cochise and take a load of illegal aliens to Phoenix for around $1,000 per person, Kartchner said.
Between the Border Patrol and the Cochise County Sheriff's Office, about 16,000 illegal immigrants are detected each month in the county, a huge increase that began as President Joe Biden took office. Two years ago, the county recorded an average of 400 to 500 illegal aliens per month.
"I know the cartel was using hotel rooms in Tombstone, Arizona, of all places," Kartchner said. They had 20 people stacked up in a room just waiting for the [Border Patrol] checkpoint to go down."
Tombstone is 30 miles north of the border and Border Patrol operates a highway checkpoint nearby. However, if agents discover a vehicle transporting anything illegally, the checkpoint is effectively closed while the incident is dealt with. Cartel scouts seize those opportunities to send more contraband through, unchecked.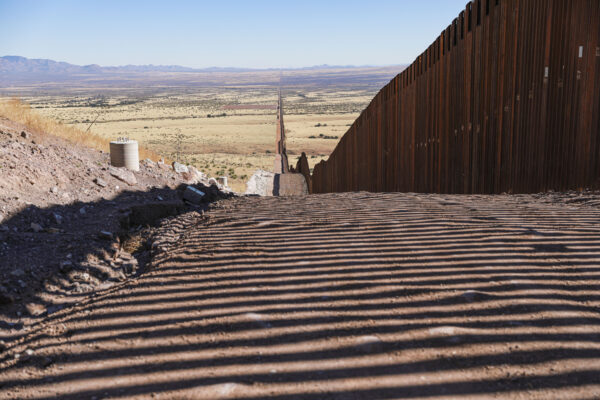 Not Backing Down
The sheriff has had his own run-in with the cartel.
Seven years ago, Dannels's son, Sierra Vista police officer Justin Dannels, fatally shot a man allegedly connected to the Sinaloa cartel when the man tried to run him over during a traffic stop.
The following day, Dannels and his son both received threatening phone calls from Mexico. Then cartel members showed up in the sheriff's backyard at midnight.
"Hell of a scary. But, I'll tell you, if you run from them, you're no better than they are," Dannels said in 2019.
"Long story short is, we really took a deep look at what we were doing here and that's one of the reasons that we said, 'You ain't going to threaten us, and you're not going to scare us out of what we need to do,'" he said. "That's one of the reasons we've pushed forward."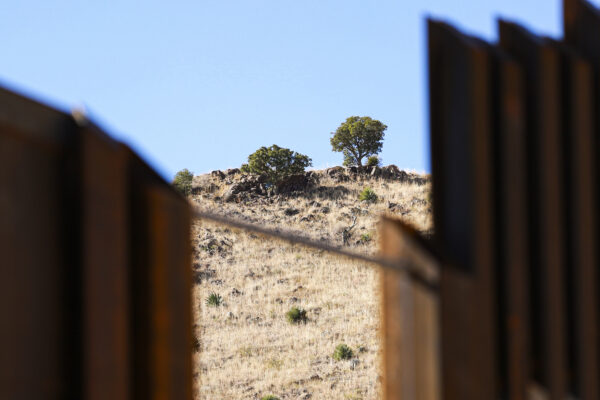 Threat to Texas
In July, 2021, a Mexican cartel issued a death threat to U.S. law enforcement via a banner attached to an overpass in Mexico, across the border from El Paso, Texas.
The banner, written in Spanish, translated to: "Warning: This is for the local, state, ministries, and national guard and for the American [expletive] from immigration.
"Stop [expletive] with the smugglers or we will kill you. The bullets cross the river and the wall, so stop [expletive] around."
The banner was signed: "Yours, the very best of all Juarez."
Juarez is the Mexican city located across the border from El Paso.