Big companies are jumping on the climate change bandwagon and transforming their business operations into electric-powered systems—doing away with fossil fuels.
Not only cars and trucks are being electrified, but ships, boats, forklifts, and power equipment. The changes are improving the business operations' overall carbon footprint.
According to the Edison Electric Institute EEI, these business sectors are electrifying their operations—saving companies money, and contributing to the U.S. climate change goals:
Seaports
The power equipment used at seaports helps to transport or move things from cargo to passengers. Large power equipment like yard tractors, forklifts, and cranes, which are typically fueled with diesel, are now being powered with electric. According to the EEI website, "Georgia Port Authority, the fourth-largest container port in the U.S., has reduced its diesel usage by more than 5 million gallons a year by switching to electricity."

Dockside electric service is now available to some cargo and passenger ships. Ships can pull up to the dock and plug-in for power to their onboard systems. One power initiative between the Seattle City Light, the Port of Seattle, the EPA, and the Holland America and Princess cruise ship lines, reduced annual carbon emissions by 29 percent.
In addition to port transportation, some ports have adopted a standard practice of electric dredging, which replaces the diesel engines previously used to clean the channel depths for suitable navigation.
Airports
Onboard systems on airplanes are typically powered by the plane's jet fuel. While the plane is parked at the gate waiting for passengers to board, it still needs to maintain power, which means additional carbon is being emitted into the air. With electrification, airlines are reducing emissions and saving money.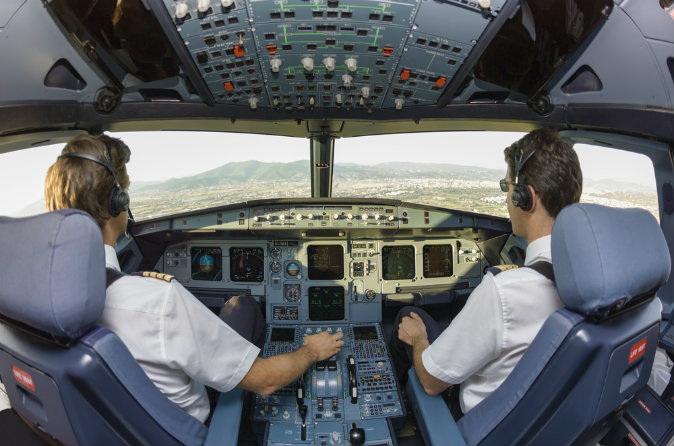 "Southwest Airlines has electrified gate operations in nearly every city it serves, saving nearly 20.5 million gallons of fuel annually," according to the EEI.
Airlines also have other fuel-powered ground equipment, like baggage tugs, belt loaders, and pushback tractors that have been transformed to electric.
Manufacturing and Mining
Seaports aren't the only sectors using forklifts and cranes. Warehouses, distribution centers, and manufacturing plants are electrifying their power equipment to reduce emissions.
"Electric forklifts have grown from less than one-third to more than half of annual forklift sales over the past 25 years," states the EEI website.

In the mining industry, diesel-powered equipment is being replaced with electric across coal transport routes. Mining companies are saving millions of dollars by electrifying shuttle cars, ram cars, overland conveyors, haulage systems, and draglines.
Truck Stops
Similar to ship captains and airplane pilots, who keep their engines running while at the dock or gate, truck drivers tend to keep their long haul trucks idling at rest stops. Many truck stops throughout the United States have installed electrified parking spaces to save on the cost of gas and reduce emissions.

The EEI website says, "Each long-haul truck in the U.S. is estimated to consume roughly 2,400 gallons of fuel or more per year while idling."
Fleets
Some companies are electrifying their entire fleets to save money, operate more efficiently, and save money. Frito Lay Company had the largest truck fleet in the United States—275 electric trucks in 2012. General Electric has begun purchasing thousands of electric cars for its corporate fleet.