Danish brewer Carlsberg temporarily shut down two of its Ukrainian breweries on Thursday, as Russian military advanced on large swathes of the country and disrupted supply chains throughout the region.
Breweries in Kyiv and the southern city Zaporizhzhya were closed in response to the Russian invasion, with a third brewery in the western city of Lviv still operational as of writing.
Carlsberg is the second-largest brewing company in Ukraine, behind only the wildly popular Ukrainian brewer Obolon, which became the first privatized company in the newly-independent Ukraine in 1991.
Overall, Carlsberg holds a 31 percent share of the Ukrainian beer market, much of it through its subsidiary Baltic Brewing Company, which owns an 85 percent share of Baltika Breweries.
The recent Russian invasion has disrupted industry throughout large parts of Ukraine, which has suffered from notable closures in the early days of the war.
Ukraine has closed its airspace to international flights, with numerous flights stuck in Kyiv attempting to evacuate international staff. Coca-Cola has also suspended operations at a bottling facility in the Eastern European nation, and global logistics firms UPS and FedEx have ceased operations in and out of the country.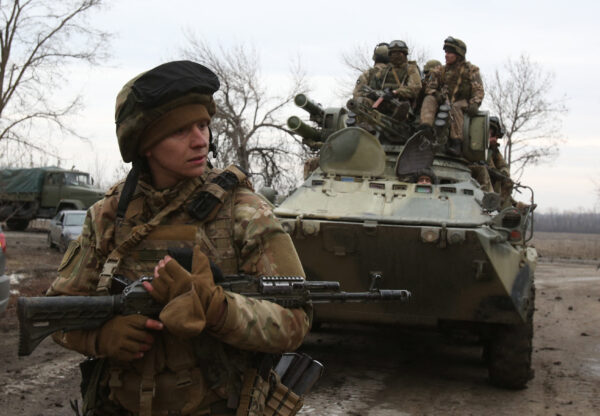 The Ukrainian economy has lagged in industrial activity since the country's independence in 1991, prompting analysts to call the country "The Underachiever" or "the sick man of Europe. This is in stark contrast to several other former Soviet states in Eastern Europe, most notably the Baltic states of Latvia, Lithuania, and Estonia, all of which have seen significant economic growth since the fall of the USSR.
A historically agrarian nation, Ukraine has little history of a mass industrial economy, and its progress toward industrial development was retarded by the ideology of Soviet communism, which stifled development in the Ukrainian Soviet Socialist Republic and led to the Holodomor mass starvation which killed millions of Ukrainians.
While many observers had hoped that Ukrainian independence would lead to rapid economic growth and prosperity, the country has struggled with rampant corruption, which has deterred industry and international investment in the relatively young nation.
With the news of recent industry suspensions in light of the Russian invasion, the Ukrainian economy appears to have taken yet another hit in a long series of tribulations that have damaged the country's progress for centuries.