Cargo Plane Crash in Afghanistan Caused by Tail Fire (+Video)
May 1, 2013 11:19 am Last Updated: July 18, 2015 5:20 pm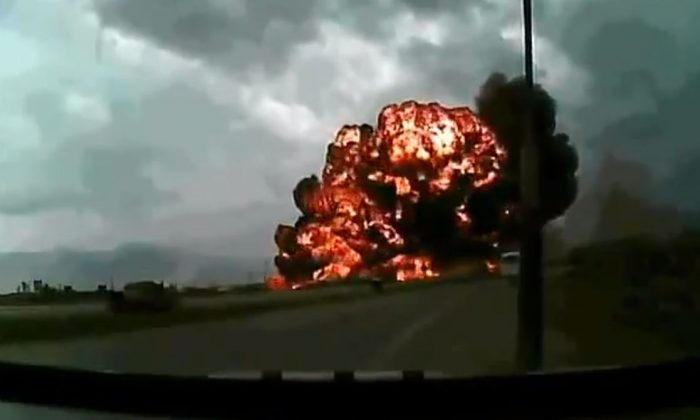 Cargo plane crash: A cargo plane crashed in Afghanistan earlier this week, killing seven Americans. Local police chief Ezmarai Nasiri told the New York Times that the crash was "caused soon after it took off and its tail caught fire."
The plane, which belonged to U.S. cargo carrier National Airlines, crashed just after takeoff from Bagram Air Force Base in Afghanistan, the company said.
A terrifying video of the incident was recorded by a nearby driver and was uploaded to YouTube.
In the video, the plane is shown coming down at a sharp angle before smashing into the ground in a fiery explosion.
"This was a purely cargo flight and no passengers were aboard," reads a statement from National Airlines, reported CNN. "Cargo consisted of vehicles and routine general cargo."
Soon after the plane went down, the Taliban claimed responsibility for the crash, but U.S. officials strongly denied that the militant group had a hand in the accident.