Warning: Photos may be distressing to some viewers.
A Florida man was arrested after a bedridden 67-year-old woman and multiple animals were found living in a home filled with trash, urine, and feces, according to police.
Richard Lawrence Goodwin, 65, of Dunedin was arrested and charged with one count of abuse/neglect of the aged/disabled and two counts cruelty to animals, police said in a statement. Police that it was the second time the man was arrested for similar charges for neglecting the same victim.
Deputies arrest Dunedin man for abuse/neglect of an elderly/disabled woman and cruelty to animals. https://t.co/cA0g9pNBmd pic.twitter.com/kwJPcWKdBa

— Pinellas SO (@SheriffPinellas) April 25, 2019
Along with the elderly woman, authorities found 10 dogs and five large birds living in the residence.
Pinellas deputies discovered the horrific scene when conducting a follow-up welfare check on the victim. When they arrived at the property they could smell the odor of rotting trash and animal feces as they walked up to the driveway.
Inside, the smell of feces and urine was so overwhelming that deputies had to put on masks. They also found rats running around the home along with cockroaches, ants, spiders, flies, mosquitos and the presence of black colored mold.
As they moved around the house, they also noticed animals that appeared neglected. The dogs were all found to be skinny with some being emaciated. Moreover, they also found two puppies living in a plastic bin that was nearly two inches deep with their own feces. Five large Macaw birds were also found loose inside the home.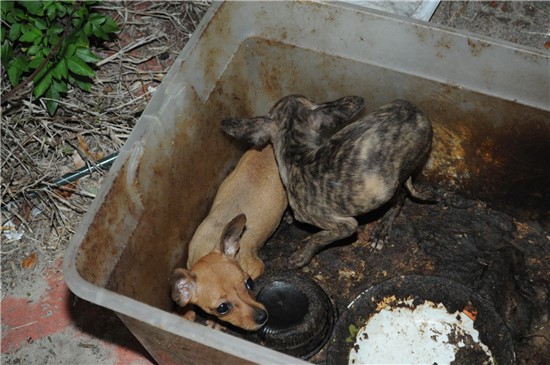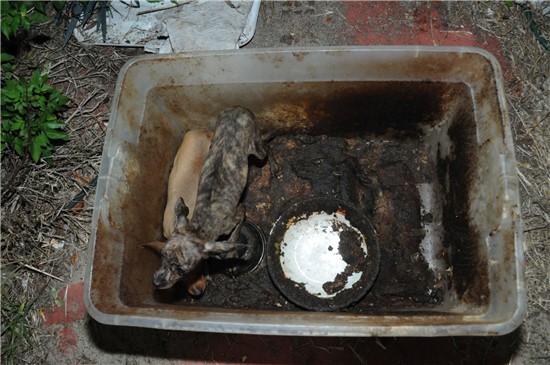 Police said due to the amount of trash, they had to clear a path in order to reach the victim's bedroom.
They also discovered the state of the house was in disrepair with no working toilets and they were "overflowing with feces," police said. Only one sink was working in the house and it was situated on the opposite end from the victim's bedroom, close to Goodwin's living space.
Neighbors who went inside the home a few years ago told Fox 13 that it was terrible that the victim had to live like that.
"They were hoarders, there was just a path to walk through," neighbor Victoria Muenzerbeer told the news station. "I think it's terrible that she's had a stroke and she's had to live like that."
"I went in and it was absolutely, a human being couldn't live there. The kitchen wasn't usable, and part of the wall was falling in," she added.
The elderly woman was taken to the local hospital with non-life threatening injuries. The State of Florida Elderly Abuse Hotline was notified of the conditions.
All the animals were taken custody by Pinellas County Animals Services and transported to shelters.
The police investigation is still continuing.