Cardi B quit Instagram after she won a Grammy award for best rap album over the weekend.
She posted an expletive-laced video before quitting the social media website.
"It's not my style for people to put other people down to uplift somebody else," she said in the video.
"That's not my style and that's not what I'm with," she said, adding, "I don't support that," according to Yahoo News.
"However, I've been taking a lot of [expletive] today. I'm seeing a lot of [expletive] today and I saw a lot of [expletive] last night, and I'm sick of this [expletive]. I work hard for my [expletive] album," she angrily said.
She then spoke about the reactions from last year's Grammys results when she earned two Grammy nominations for best rap song and best rap album for "Bodak Yellow."
"I remember last year when I didn't win for 'Bodak Yellow' and everybody was like, 'Cardi got snubbed,'" she said.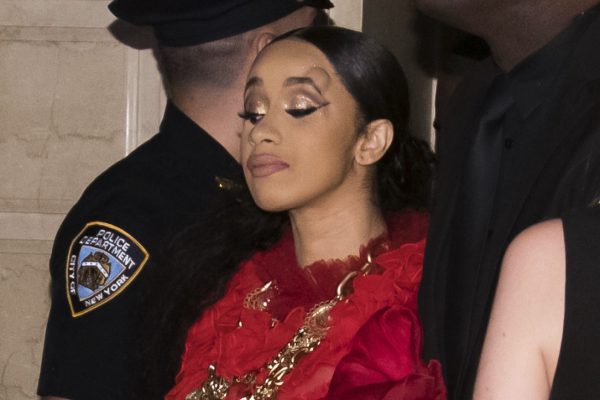 "Now this year's a [expletive] problem?! My album went two-time platinum, my [expletive], and every chart that there was, my album was always Top 10. Number one album, as well."
She also said she worked hard and spent a number of hours in the studio despite being pregnant.
"Locked myself in the studio for three months, my [expletive]. Didn't went to sleep in my bed, sometimes for four days straight—pregnant!" she explained. "While everybody was harassing me like, 'You're not gonna do it, we know you pregnant, your career's over…'"5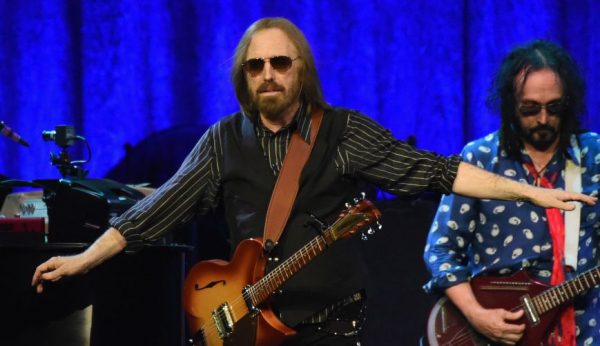 According to Yahoo, she was apparently angry because BET referenced Nicki Minaj while congratulating Cardi, which Minaj took offense to, leading her to cancel appearances at BET-hosted events.
"Young Money will no longer be apart of the BET Experience or award show," Minaj tweeted. "Summer Tour dates dropping soon."
BET has since issued an apology.
"BET loves Nicki Minaj. We have supported her from the very beginning of her career and will continue to do so moving forward," the network told TMZ. "Nicki has paved the way for so many performers and has solidified her place as one of the most powerful figures in the music industry. Unfortunately, the respect we have for Nicki was violated by this post that should never have been written."
In another social media-related incident, Cardi thanked the late singer Tom Petty, who died more than a year ago, for sending her flowers following her win.
"Thank you Tom Petty for the flowers," Cardi wrote on Instagram, apparently not realizing that Petty died of an accidental drug overdose in 2017.
"I left the room but the flowers were very big. I want to say thank you so much," she continued, adding that he left a "beautiful note" with the flowers, according to Yahoo News.
She has since deleted the Instagram post.
The note read, "You've got a big heart. So big it could crush this town," which are lyrics from Petty's hit song, "Walls (Circus)." The confusion apparently ensued because the quote was attributed to him, and Cardi apparently thought that he sent it to her.
It's not clear who sent the flowers and Petty quote to her.
"Who's going to tell @iamcardib that Tom Petty is dead…" said one person on social media.
Another person added: "I cannot believe that nobody told cardi b about Tom Petty."