Carcinogenic Turbot Fish Affects China's Market
December 2, 2006 12:00 am Last Updated: December 2, 2006 12:00 am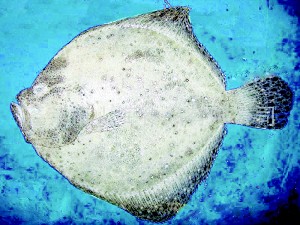 After Shanghai and Beijing found prohibited drugs in turbot fish, other areas in China have started examining their markets, according to a report by Mingpao News. As a result, turbot fish sales have been greatly affected in Hong Kong and may be banned if the fish is proved to contain prohibited antibiotics.
China started importing turbot from Europe in 1992. Currently, China's annual output is 40,000 tons. Since turbot have a weak immune systems, some farmers use prohibited drugs to maintain their productivity, as their fish-farming technologies are not sufficient to prevent disease..
The Shanghai Food and Drug Administration recently found carcinogenic nitrofuran metabolites in sample fish taken from Shanghai markets. Some samples tested positive for traces of banned drug, including malachite green and erythromycin. The released report said the drug residues in turbot fishes far exceed safety limits.
Shanghai seafood markets have stopped selling turbot. Hangzhou and other cities have also started banning the sale of Turbot fishes originating from Shandong Province.
A sample fish tested by Beijing Food Safety Office was positive for the prohibited substances. Officials said all the samples were found to contain the residues of drugs, including malachite green, which will damage human health upon consumption. However, the office didn't mention where the samples came from and the amount of drug residue detected. Fish vendors say turbot fish in the Beijing market are mostly from Bohai Bay area and coastal cities of the East China Sea.
A vendor who supplies fish medicine in Shandong Province explained that farm-raising seafood requires a large investment and may also involve heavy losses, because disease can spread easily and lead to massive deaths. Most of the farmers use nitrofuran metabolites to protect their fish from diseases. But nitrofura medicines, like furazolidone, furaltadone and AOZ, are forbidden for animals use because they increase the risk of mutation and cancer.
After Shanghai found prohibited antibiotics in turbot fish, turbot stopped appearing in the Hong Kong market because the restaurants are not buying them, according to Li Caihua, the president of Hong Kong Chamber of Seafood Merchants Ltd.
Li hopes that the Food and Environmental Hygiene Department increase turbot fish tests. The seafood business community is willing to stop selling any fish if it is proved to carry prohibited medicines, he added.