The U.S. Capitol Police Department is moving to increase security and staffing on Capitol grounds for a number of days that will cover Thursday, March 4, owing to the intelligence it has obtained.
"The Department is aware of concerning information and intelligence pertaining to March 4th and continues to work with all of our law enforcement partners," the department announced on Twitter late Tuesday.
"Based on the intelligence that we have, the Department has taken immediate steps to enhance our security posture and staffing for a number of days, to include March 4th. The Department has communicated our enhanced posture as well as the available intelligence for the entire workforce."
Inauguration Day used to be March 4 under the U.S. Constitution, until the passage of the 20th Amendment in 1933, which moved the date to Jan. 20. Conspiracy theories have been circulating on social media platforms suggesting that former President Donald Trump would return as the president on Thursday to reclaim power.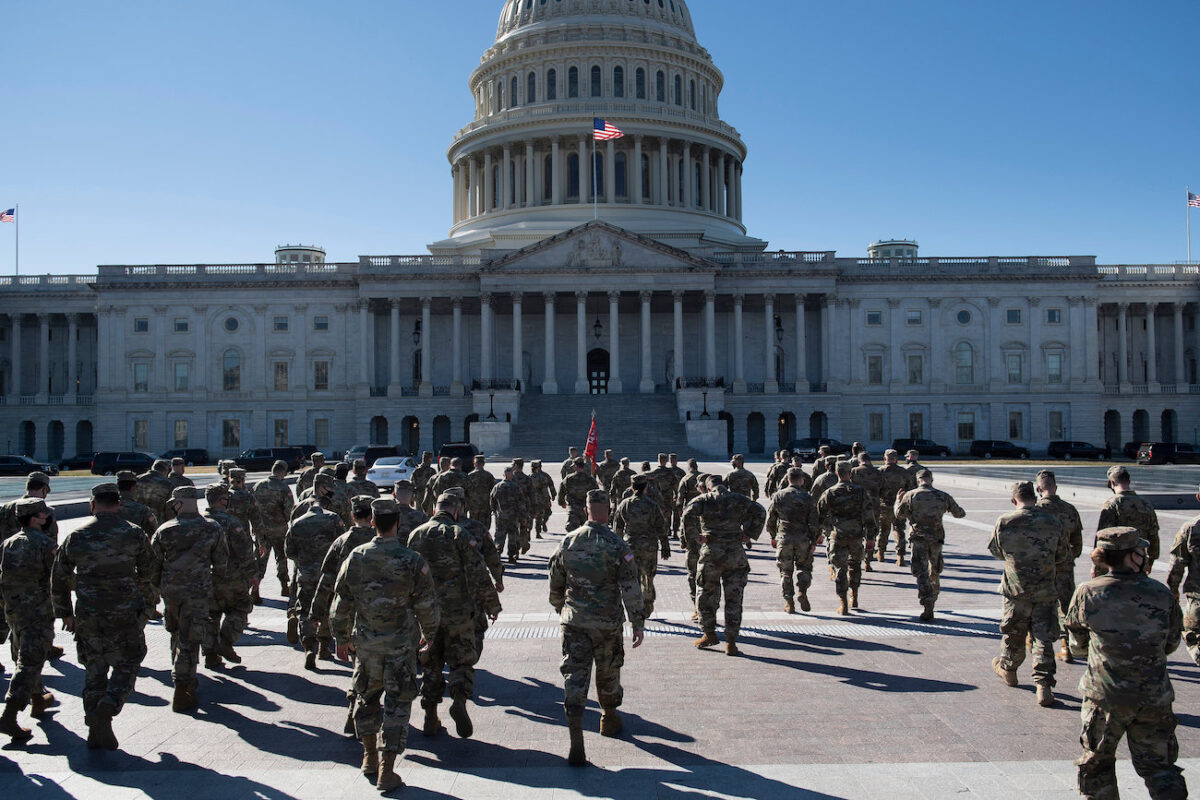 House Acting Sergeant at Arms Timothy Blodgett told all members of Congress in a message on Monday that his office and Capitol Police are monitoring information surrounding the date, which he said some have described as the "true Inauguration Day."
Blodgett said that Capitol Police have "no indication" that groups will travel to Washington to protest or carry out any violence, and that the significance of the March 4 date "has reportedly declined amongst various groups in recent days." Despite this, extra personnel will be posted throughout Capitol grounds as a precaution, he said.
"Additionally, the National Guard continues to maintain a presence on Capitol grounds to support the USCP with maintaining an increased security posture. Members and Congressional staff should present their Congressional ID to any law enforcement officer or National Guard member staffing access points to campus," Blodgett told lawmakers.