A California man who is accused of carrying several knives including a bayonet and machete in his pickup truck was arrested by U.S. Capitol Police officers in Washington on Sept. 13.
Officials said the man was taken into custody near the Democratic National Committee (DNC) headquarters. He was identified as Donald Craighead, 44, of Oceanside, California.
Possession of a machete is illegal in the nation's capital.
Capitol Police officers noticed the Dodge Dakota pickup truck, which bore a swastika and other white supremacist symbols and lacked a license plate, outside of the DNC headquarters around midnight. The officers pulled the truck over and noticed the machete and a bayonet.
They stated that Craighead told them he was "on patrol" and discussed white supremacist ideology. There was no clear link between the suspect and any upcoming demonstrations.
"This is good police work plain and simple," Capitol Police Chief Tom Manger said in a statement. "We applaud the officers' keen observation and the teamwork that resulted in this arrest."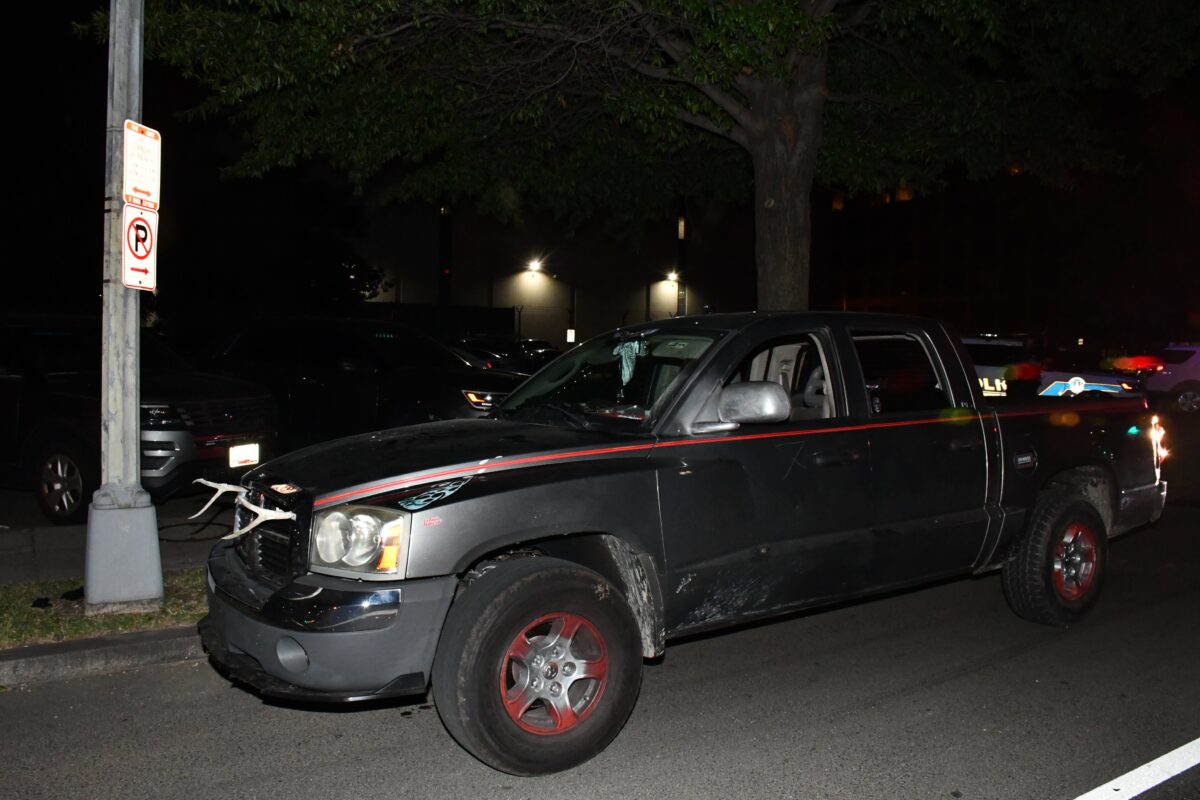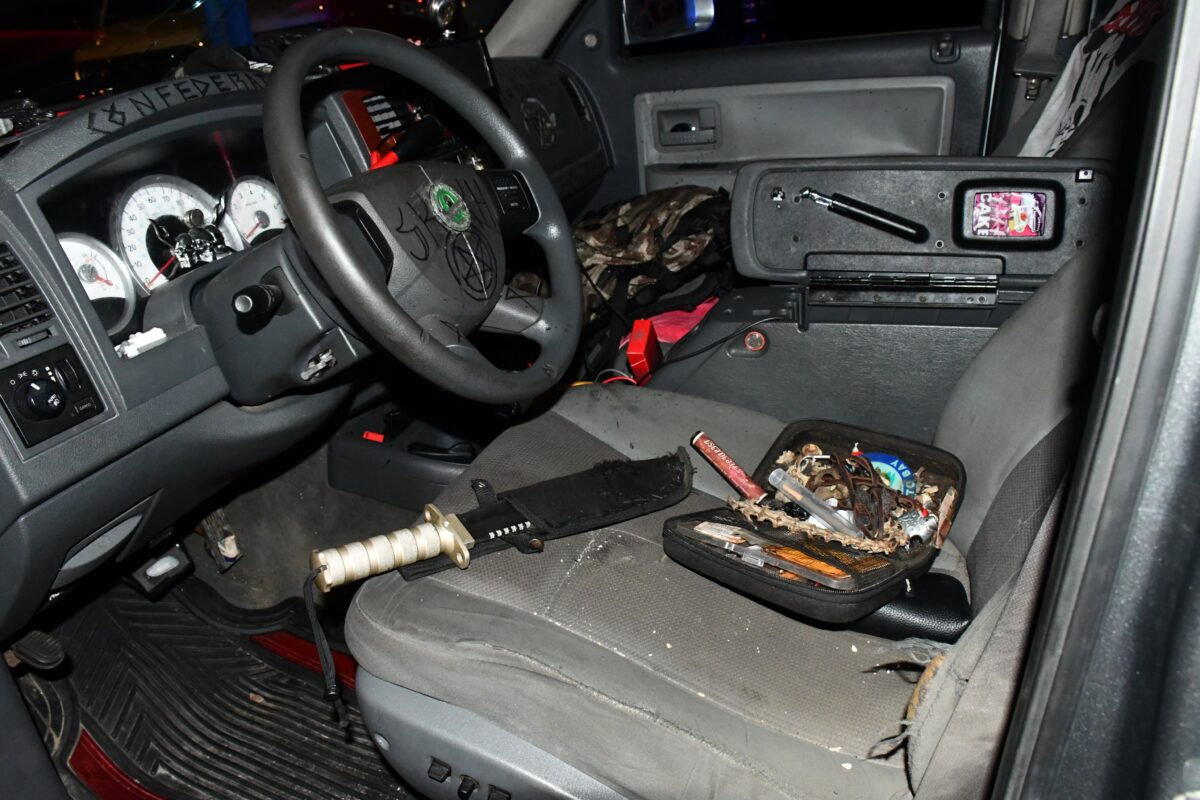 "This is an excellent example of the work our officers do every day. We are so proud of these officers for their vigilance," Capitol Police deputy chief Jason Bell said.
Sam Cornale, the Democratic National Committee's (DNC) executive director, told The Epoch Times that the organization is grateful to the Capitol Police "for containing this threat."
"DNC employees are real human beings who fight tirelessly for a better America, and their safety, security, and well-being—physical, mental, and emotional—is the number one priority of DNC leadership. This suspect's apparent views are despicable, and violence and white supremacy have no place in our country," he said.
The arrest of Craighead comes days ahead of a planned rally to call for the release of people who were nonviolent during the Jan. 6 Capitol breach, but have been kept in jail more than eight months later.
The U.S. Capitol Police confirmed later on Sept. 13 that fencing will be reinstalled around the Capitol building ahead of the rally.