The newly installed head of the U.S. Capitol Police on Tuesday told lawmakers that the agency wasn't prepared enough for Jan. 6, when protesters stormed the U.S. Capitol during a joint session of Congress.
Acting Chief Yogananda Pittman told members of Congress in a closed door briefing that what happened earlier this month was "a terrorist attack by tens of thousands of insurrectionists determined to stop the certification of Electoral College votes."
Federal authorities told reporters in a call around the same time that they weren't sure how many people entered the Capitol on Jan. 6.
While the U.S. Capitol Police fulfilled its mission of protecting members of Congress, its "inability to immediately secure the U.S. Capitol emboldened the insurrectionists and horrified millions of Americans," Pittman said in prepared remarks released to the media by the House Appropriations Committee.
Pittman offered her "sincerest apologies" on behalf of her department. The agency, she added, "should have been more prepared for this attack." Officials knew by Jan. 4 that both militia groups and white supremacist organizations would be taking part in the rally, she claimed, and were aware of plans by some to bring firearms and other weapons.
"We knew that there was a strong potential for violence and that Congress was the target," she said.
The U.S. Capitol Police did make some preparations, increasing the number of officers working that day and activating its SWAT team, but did not do enough, Pittman told lawmakers. She pegged the number of employees working on site at over 1,200, but said they were "no match" for the protesters.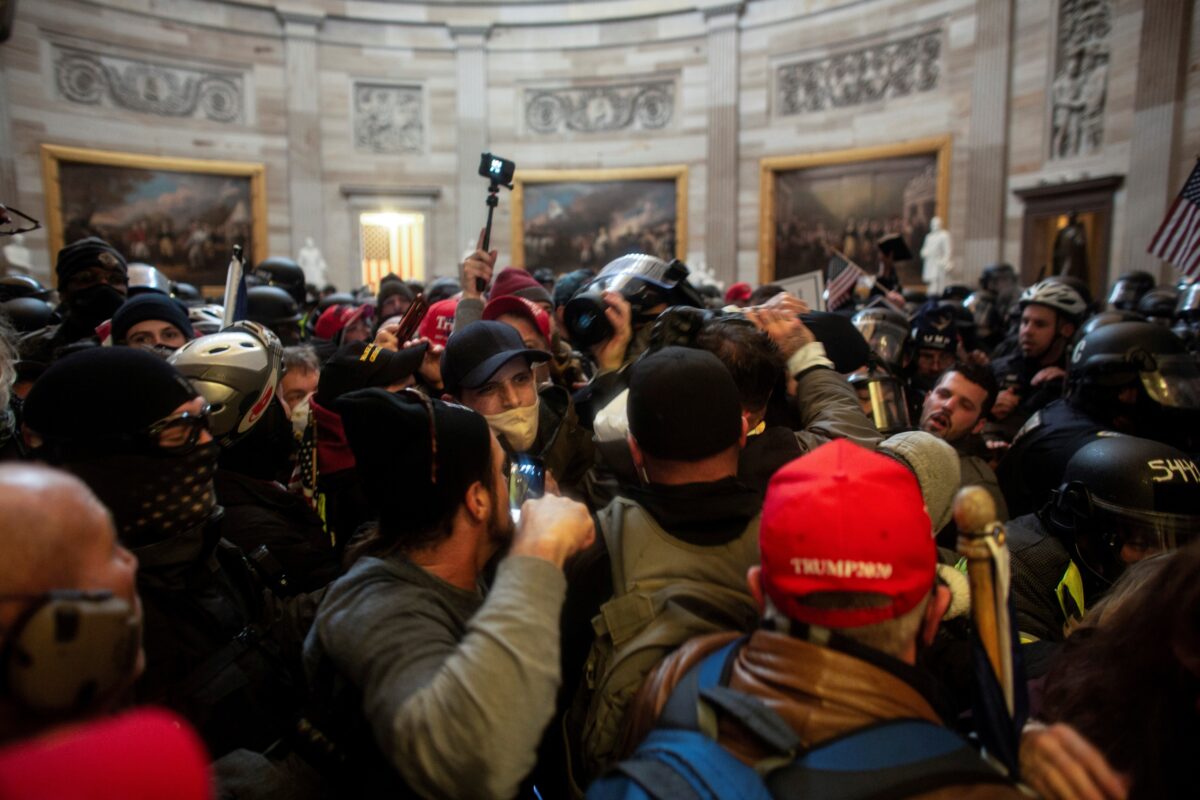 "In my experience, I do not believe there was any preparations that would have allowed for an open campus in which lawful protesters could exercise their first amendment right to free speech and at the same time prevented the attack on Capital grounds that day," she said.
Changes made so far include providing additional training, working on better communication with other agencies, and holding daily internal intelligence briefings.
House Appropriations Chairwoman Rosa DeLauro (D-Conn.) said in a statement after the briefing that government agencies "failed in their most basic responsibilities" on Jan. 6.
"It is now obvious that intelligence agencies had ample evidence an angry mob would descend on Washington, with Congress' meeting to certify the presidential election as the intended target. The law enforcement agencies tasked with protecting the Capitol did not act on this intelligence or adequately prepare for the looming threat," she said.
The committee will keep pursuing answers and oversee changes in the agencies, DeLauro added.
Pittman was elevated to acting chief on Jan. 11 after Chief Steven Sund announced his resignation. Pittman said the department had been actively reviewing video and other materials that appeared to show some U.S. Capitol Police officers violating regulations and policies, and that several officers had already been suspended.