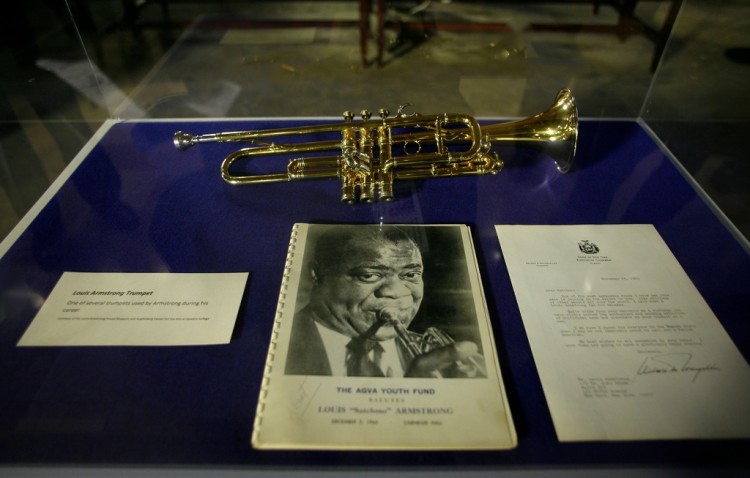 NEW YORK—In recognition of Black History Month, Gov. Andrew Cuomo cut the ribbon on a new exhibit at the state Capitol in Albany honoring 29 prominent African-American New Yorkers.
"We have profiled a number of extraordinary individuals in our exhibit, and it is my hope and expectation that New Yorkers who visit the state Capitol will come away with a greater understanding and appreciation for our state's history and the incredible contributions that have been made by these men and women," Gov. Cuomo said, according to a statement.
Former Gov. David Paterson and former Comptroller H. Carl McCall, who are featured in the exhibit, were among those on hand for the ceremony.
The exhibit features not only politicians, but athletes including Jackie Robinson, musicians including Louis Armstrong, and multiple civil rights leaders, including Harriet Tubman.
In addition to plaques honoring people, there are several objects of historical significance, including Louis Armstrong's trumpet, Harlem Hellfighters marching music and uniform, as well as an 1848 Free Soil Party ribbon.
The exhibit is expected to stay at the Capitol through the first week of March.