NEW YORK—As the last rays of sun set upon the Hudson River, several hundred Falun Gong practitioners sat solemnly in neat rows in front of the Chinese Consulate. In their hands, they gently clasped colorful lights in the shape of lotus flowers—a symbol of purity that emerges untainted from murky waters.
Practitioners of Falun Gong, or Falun Dafa, gathered on the evening of April 23 in front of this Chinese Communist Party (CCP) outpost to hold a candlelight vigil commemorating the Falun Dafa practitioners who have died due to the CCP's campaign to obliterate the practice.
The spiritual discipline burgeoned in China after its introduction to the public in 1992, attracting multitudes of Chinese people from all walks of life and reaching an estimated 70 to 100 million adherents by 1999. At this point, former CCP leader Jiang Zemin initiated a nationwide campaign to eradicate the practice, which has continued to this day.
Zhang Peng was a young electrical engineering lecturer at Nanhua University when he first learned about Falun Gong. He was at a friend's place, when his friend's older sister, also a college professor, told him about the practice.
"I thought it was weird—why would this highly educated person believe in something like this?" he wondered. Convinced that he could debunk her beliefs, he borrowed "Zhuan Falun," the canonical text of Falun Dafa, and read through the entire book within a day. But contrary to expectation, he found himself thoroughly convinced by the principles articulated within "Zhuan Falun"—truthfulness, compassion, and tolerance.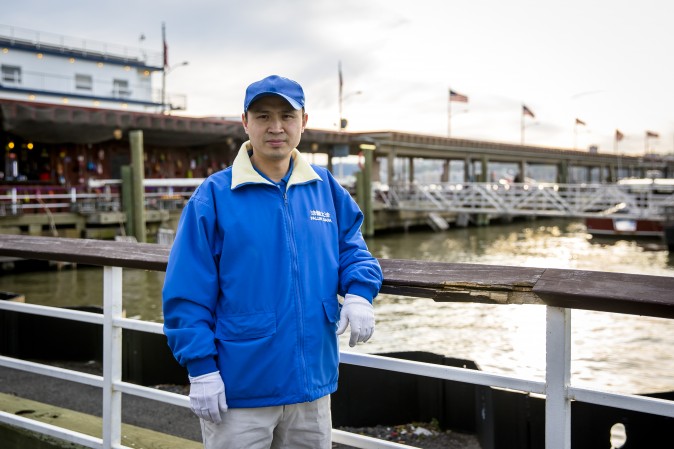 Besides the physical aspect—five sets of slow-moving exercises, including one sitting meditation—Falun Dafa offers its adherents an avenue to uplift themselves and improve their moral character, Zhang said.
When the persecution began, he had just one thought: No one can stop me from practicing. After a few weeks in which the persecution showed no signs of abating, he felt it was his duty to uphold his cherished beliefs. In October of 1999, he went to Beijing to petition the central authorities. For the next decade, he would be repeatedly imprisoned, with his longest sentence ultimately lasting over eleven years.
Han Yi, was only a young girl when she started practicing in 1998 with her mother in Nanjing, China. While her mother was imprisoned for practicing Falun Gong, police repeatedly threatened her to confess where the family had hidden their Falun Gong texts. They also tried to pressure her into confessing her mother's so-called "crimes."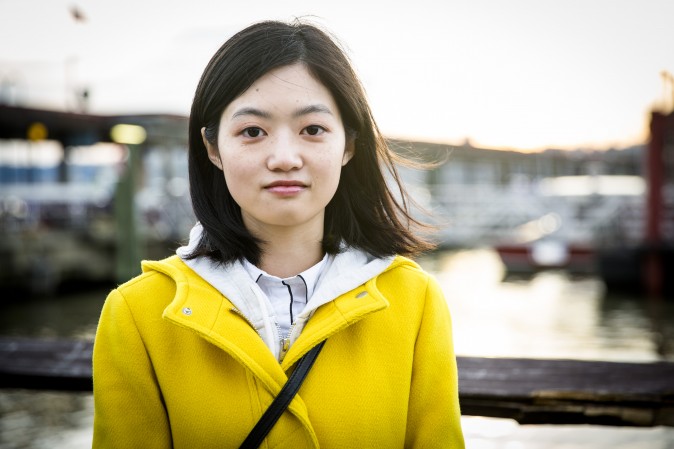 "After I came to the U.S., I wanted to use my personal experiences to tell people what is happening," she said. She often participates in candlelight vigils, parades, rallies, and other events to spread awareness about the persecution.
"This candlelight vigil is to remember fellow practitioners who have been killed. So my heart is solemn. Because of practicing Falun Dafa, they were spiritually uplifted and knew how to be good people. But as a result, they were persecuted, and their families were shattered," she says.
The vigil was part of a larger series of events—including a parade and a rally in Flushing, Chinatown—to commemorate the peaceful April 25 appeal in 1999 at Zhongnanhai, the Chinese regime's leadership compound in Beijing.
Just prior to the appeal in Beijing, dozens of practitioners were beaten and imprisoned in Tianjin, China. As a result, 10,000 Falun Gong practitioners gathered to peacefully petition the central authorities to allow practitioners to lawfully practice free from state harassment.
Most egregious of all the CCP's abuses, Zhang notes, is the CCP's live organ harvesting of Falun Gong practitioners. When Zhang Peng was imprisoned, he was blood tested and forced to undergo various health examinations. He did not hear about the practice of organ harvesting, however, until after he was released in 2012.
"Thinking back, I knew many practitioners who simply disappeared. No one knew where they went. It's likely their organs were harvested and their bodies cremated. There were many I knew personally who I never heard from again," he said.
"This is not something a human can do…It is a monstrosity, a monstrosity that has never before occurred in human history," Zhang concluded.