A parliamentary committee has given unanimous support to pass a bill to curb international organ trafficking.
Parliamentarians on the Standing Committee on Foreign Affairs and International Development passed bill S-240 with amendments. It will now go before MPs for final reading in the House of Commons.
The bill, originating from the Senate, would make it illegal for Canadians to get organs abroad without the consent of the donor, and make those involved in forced organ harvesting anywhere in the world inadmissible to Canada.
The bill had previously passed unanimously by the Senate and subsequently introduced to the House of Commons by Conservative MP Garnett Genuis as a private member's bill.
"[The bill] seeks to respond to the situation in China where they're taking vital organs from live and often awake political prisoners as state policy," Genuis told the committee one day before voting, on Feb. 26.
"It also responds to situations where organs are taken through coercion and exploitation beyond the reach of even well-meaning local authorities."
Genuis, who noted that MPs from different parties have introduced similar legislation for over a decade, is hopeful that this time the bill will become law.
"There have been four bills on this over 10 years. This represents the culmination of the work done by some of the best human rights minds in the world, people like [former justice minister] Irwin Cotler, David Matas, and David Kilgour."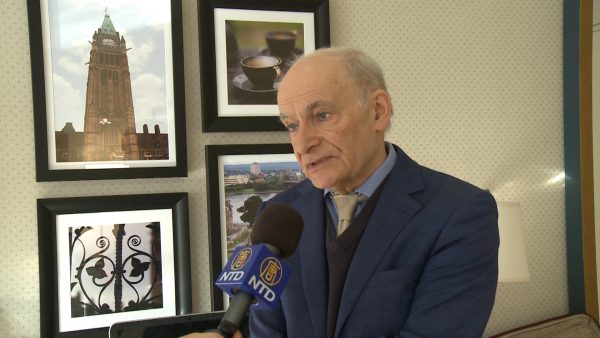 Matas, a human rights lawyer, and Kilgour, a former cabinet minister and MP, released a report in 2006 confirming allegations that China harvests organs from living prisoners of conscience, the vast majority of whom Falun Dafa adherents, as well as other persecuted groups such as the Uighur Muslims. The pair released an update to their findings in 2016 together with American researcher Ethan Gutmann, showing that between 60,000 to 100,000 transplants take place in China each year.
Falun Dafa, also known as Falun Gong, is a meditation discipline based on the principles of truthfulness, compassion, and tolerance. Under the rule of then-Chinese Communist Party (CCP) leader Jiang Zemin, China started a brutal campaign of persecution against the practice in 1999, which continues to this day.
"[Matas and Kilgour] really shone a light on perhaps the darkest of evils of our current times," said Liberal MP Borys Wrzesnewskyj, who had introduced a similar bill in prior parliaments.  "It hasn't been since World War II that we've seen human horrors on an industrial scale, by a state, a government, China," he told the committee.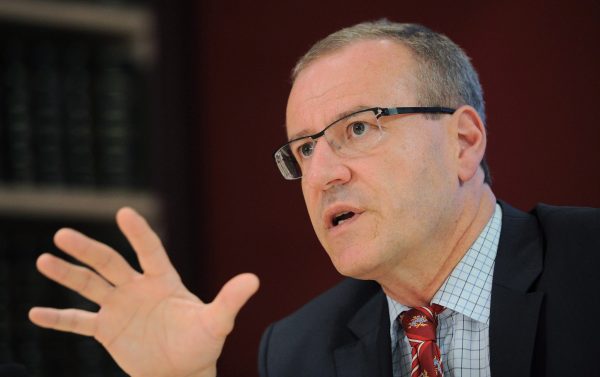 Wrzesnewskyj said Bill S-240 has created one of those rare occasions where there's support from all parties, as well as both chambers of the Parliament, making it "a demonstration of the legislature, and legislators, doing their work, and more importantly, vital work."
Citing the short timeline before the next federal election coming up in October, NDP MP Tracey Ramsey said the New Democrats hope for a swift passage of the bill.
"We strongly oppose the trafficking and the abhorrent treatment of those who are manipulated and abused and exploited for their organs globally," she said.
The committee also heard from Matas via telephone, who said countries that have enacted similar legislation have seen dramatic improvements in preventing their citizens from getting organs in China where the source of the organ is illicit.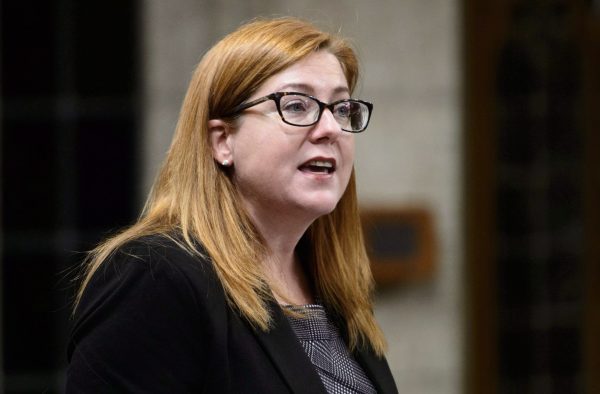 "After the Israel legislation was passed, it went from being very common to disappearing altogether, or almost altogether," Matas said. "Now that [Taiwan has] legislation, it has had a sharp downturn on transplant tourism to China. So the legislation in those two countries has practically been very impactful."
Other countries that have passed similar legislation into law include Spain, Italy, and Norway.
Genuis said he hopes the bill passes in this Parliament "so that we can look our children in the eyes and tell them that we didn't just talk about ideas, but we actually got good things done."
With reporting by Limin Zhou in Ottawa.