Canadian members of Parliament have unanimously given their final approval to a bill meant to curb international organ trafficking.
Bill S-240, which was originally sponsored by Senator Salma Ataullahjan and received the unanimous support of the Senate before coming to the House of Commons, makes it illegal for Canadians to get organs abroad without the consent of the donor, and makes people involved in forced organ harvesting inadmissible to Canada.
The bill passed third reading in the House of Commons with amendments on April 30. It will now go back to the senators to vote on the amendments from the lower house before it can be signed into law.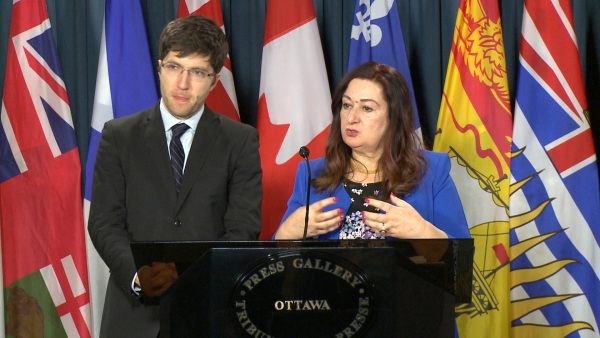 Arif Virani, parliamentary secretary to the minister of justice, noted that the private member's bill has the support of the government and that it is the culmination of "over 10 years of parliamentary work."
"It is worth recalling that four bills dealing with this issue were introduced to the Parliament prior to Bill S-240, some of which were sponsored by [Liberal MP Borys Wrzesnewskyj] and by the former minister of justice Irwin Cotler," Virani said. "The provisions contained in Bill S-240 will allow Canada to demonstrate leadership in a fight against organ trafficking and the protection of international human rights."
Conservative MP Garnett Genuis, the sponsor of the bill in the House of Commons, said in an interview that he became involved in the proposed legislation after learning that in certain countries around the world, "but especially in China on an industrial scale," people are getting killed for their organs.
"Sometimes the organs are removed while [the victim is] still alive in a terribly painful process, and those organs are then used for transplantation," Genuis said.
The Epoch Times first broke the news in 2006 on China's state-sanctioned organ harvesting from non-consenting live donors, who die during the process. Reports by whistleblowers—later confirmed by investigations conducted by researchers including former Canadian MP David Kilgour, international human rights lawyer David Matas, and author and journalist Ethan Gutmann—showed that the victims of the forced organ removal were prisoners of conscience, including Falun Dafa adherents and other persecuted groups such as Uyghurs and Tibetans.
"These provisions [in Bill S-240] don't solve the whole issue, and there is more work to be done, but it formally puts Canada on the right side of this and ends any possibility of Canadian involvement," Genuis said.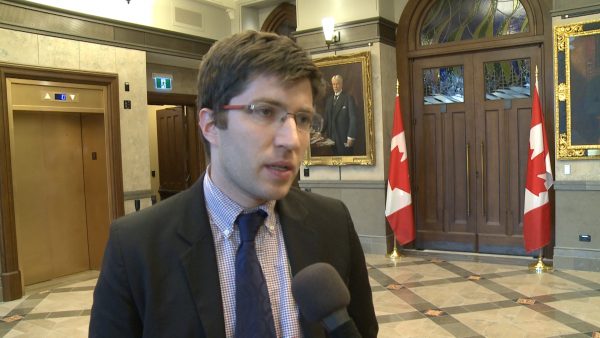 Genuis urged parliamentarians to follow up on the bill so that it will pass in the Senate before the next election, which is expected in October. If the bill doesn't pass into law in this Parliament, the process would have to be restarted from step one.
"Let's make this a legacy of the 42nd Parliament … that we were able to do something incredible for the world's most vulnerable," Genius told parliamentarians during a debate of the bill in the House of Commons before a vote on the bill.
'Legacy'
Virani explained during debate that the proposed legislation strengthens Canada's response to organ trafficking by creating four new criminal offences related to organ trafficking, extending extraterritorial jurisdictions over these new offences, and amending the Immigration and Refugee Act to add a new ground of inadmissibility to Canada for those who have engaged in conduct deemed an offence under the bill.
"This piece of legislation is the result of successive efforts made by parliamentarians in both houses to address what is truly a horrendous crime that continues to exploit vulnerable individuals right around the planet," Virani said.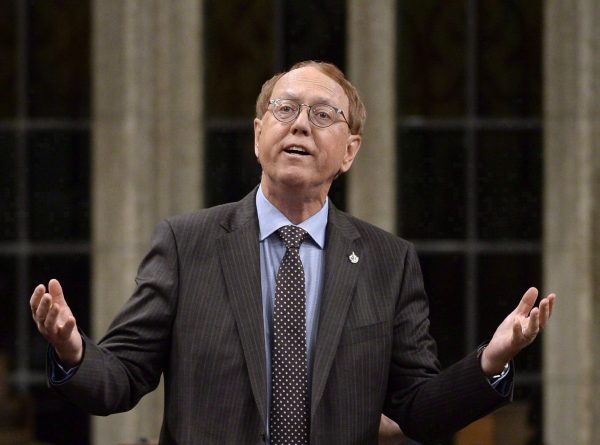 Wrzesnewskyj, who had sponsored similar bills in previous Parliaments, said he became concerned about this issue after hearing of reports of forced organ removal by criminal groups in Ukraine and organ removals in illegal clinics in India, "where poor farmers had their kidneys removed to pay off debts."
The "most barbaric" practice brought to his attention, Wrzesnewskyj said, was the multimillion-dollar businesses run by "the People's Liberation Army of China, who through their military hospitals had built an industrial-scale operation that removed to-order body parts and organs of prisoners of conscience incarcerated in China's vast penal network."
"Eleven years after I first tabled legislation to deal with the trafficking in human organs, I am heartened that legislation to combat this horror—to combat this modern form of cannibalism—will finally be enacted by this 42nd Parliament," Wrzesnewskyj said.
NDP MP Murray Rankin told Parliament that his party "wholeheartedly" supports the bill, and urges all parliamentarians to support it as well.
"We want it to be a legacy of this Parliament, so we can address what my friend, the parliamentary secretary [Virani], properly called a 'horrendous crime.'"
With reporting by Limin Zhou in Ottawa.