For Port Coquitlam Mayor Brad West, saying no to sponsorship by a regime that has arrested Canadian citizens, caused losses to Canadian business, and continues to suppress human rights at home is a question of principle.
That's why he's not giving up on calling for the Union of BC Municipalities (UBCM) to reject Chinese money after the association decided in favour of allowing the Chinese Consulate to sponsor its convention this year.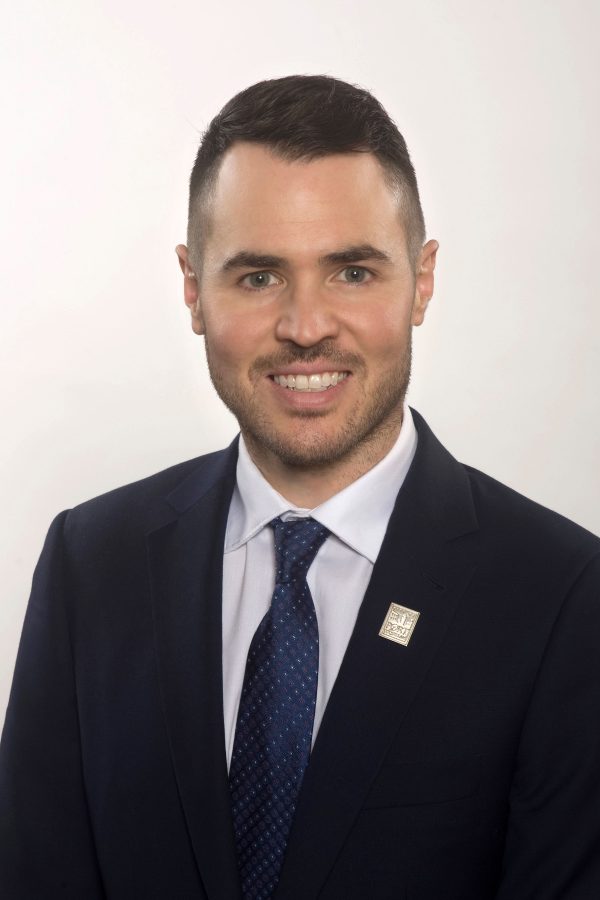 "I don't believe that any foreign government should be writing a cheque to the UBCM in exchange for access to mayors and city councillors, period," West told The Epoch Times.
"I think the fact that the only foreign government that does this is China is even more troubling, and that's because we're in a situation where China is engaged in a number of actions that are completely hostile to Canadian interests."
Since Canada arrested Huawei executive Meng Wanzhou on an extradition request from the United States in December 2018, Beijing has arrested two Canadian citizens, with reports last week of another Canadian having been detained in China. Beijing has also blocked Canadian canola and meat imports, along with other products.
The Chinese leadership has also reportedly rejected requests from Canada's prime minister and foreign affairs minister to talk about the issue.
"Beyond that, we've got what's going on in Hong Kong, we've got the internment of up to 1 million Muslims by the government of China [in Xinjiang]," says West. "So you add it all together, and I can't for the life of me understand why some mayors and city councillors think that they should expect free food and free drinks and rub shoulders with officials with the government of China."
The UBCM has been allowing China to sponsor its annual convention since 2012. This year, in exchange for $6,000, the consulate will be listed as a sponsor and will be allowed to host a reception with food and drinks where mayors and councillors can choose to attend.
After the concerns raised by West and others, the UBCM executive reviewed the sponsorship issue last week. The union ultimately decided to allow the sponsorship this year, while announcing the selection of a panel to decide whether to allow sponsorship in future years.
This statement from @UBCM is an embarrassing cop out. It shouldn't require a panel of politicians and ex-politicians to figure out that accepting money from a hostile foreign government is wrong. #bcpoli #cdnpoli pic.twitter.com/bjB16kzSaI

— Brad West (@BradWestPoCo) July 12, 2019
"As a policy-based organization, we want to hear input from our full membership on the convention funding model. The review panel will guide that process and make recommendations to the Executive in time to implement changes for the 2020 UBCM convention," UBCM president Arjun Singh said in a news release. When asked for an interview, the union directed The Epoch Times to the release.
West says it shouldn't take a panel to decide that taking money from a "hostile government" is wrong.
"Mayors and city councillors are not responsible for international relations, and I have no idea what purpose they think it serves. I can understand what the government of China gets out of it."
According to West, having access to these elected officials gives China a chance to expand its influence and "build its soft power," which he says is part of a "deliberate and coordinated" campaign.
He cites remarks made by then-head of the Canadian Security Intelligence Service Richard Fadden in 2010, who warned that several municipal officials in British Columbia were suspected of being under the influence of foreign governments. Fadden added that China was the most aggressive country among those trying to gain influence with Canadian officials.
Since taking his stance, West says he has received hundreds of messages of support from his constituents and others. Some B.C. elected officials have also come to support his position, while some others, such as Victoria Mayor Lisa Helps, have said the consulate's sponsorship should be allowed.
"China and Canada have a very strong and long relationship. Like all relationships, sometimes there are challenges," Helps said on Twitter. "UBCM always has a reception hosted by the Chinese Consul and unless Ottawa directs, I think it should continue this year."
West says it doesn't matter that some politicians disagree with him because he is acting on what he believes is right.
"I truly believe that people get it. I think it's some of the politicians who don't get it, or they are too far into it. Sometimes, if you get wrapped up in something, it gets difficult to have perspective. … They've lost the perspective that the public has, which is that this is wrong."
The fact that the UBCM hasn't turned down the Chinese money, he adds, reflects that Beijing has been successful at "gaining influence and building relationships, as there are some people who don't want to upset them and so they're trying their best to defend what I believe is indefensible."