The Canadian government has updated its security note on travel to Mexico to indicate that the U.S. Embassy is closing its consulate in the city of Playa del Carmen following incidents on ferries operating out of the tourist hot spot.
On Feb. 21, an explosive device detonated on board a ferry that links Playa del Carmen to the town of Cozumel, injuring over 20 people. On March 1, local authorities found another explosive device on a ferry operating on the same route. The incidents are still under investigation.
"Avoid tourist ferries travelling in the region until further notice, be vigilant and monitor local media (including social media)," reads the travel advisory on the Canadian government's website.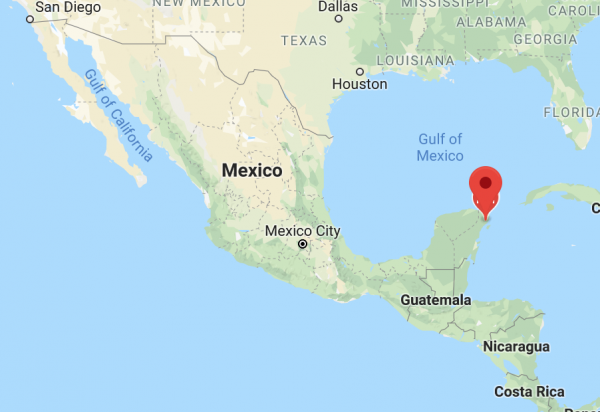 The U.S. Embassy in Mexico said on March 7 that it had received information about a security threat in Playa del Carmen and that all U.S. government employees are prohibited from travelling to the city, effective immediately. The embassy also said it's closing its local consulate until further notice.
Initial reports following the Feb.21 explosion indicated that three Canadians were among the injured. However, a Global Affairs Canada spokesperson told CBC News that the reports are inaccurate.
Playa del Carmen, located in southeast of Mexico, is a popular coastal tourist resort town.
There are existing travel advisories by the Canadian government warning that Canadians should avoid non-essential travel to northern and western states in Mexico due to high levels of violence and organized crime.
According to data from Statistics Canada, Mexico is the second-most popular foreign destination for Canadians after the United States, with around 2 million visits by Canadians to Mexico each year.
There have been a number of cases of Canadians experiencing violent encounters in Mexico in recent years. However, the Canadian government has not issued a national advisory against travelling to Mexico.
Recommended Video:
How Doctors in China Turn into Murderers