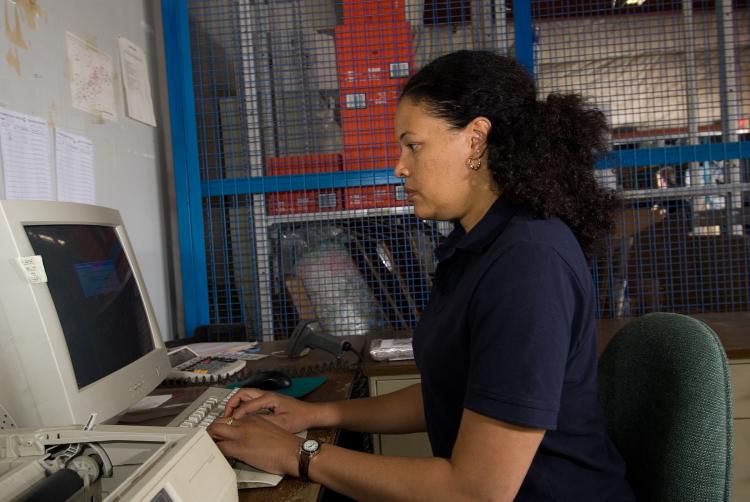 Productivity in Canadian businesses is not living up to its potential and lags behind other industrialized nations, says an international study that identified a shortage of skilled workers as the biggest roadblock in Canada and around the world.
But the 12-country study also reported good news for Canada: Canadian companies have a greater openness to change, which means they have a good chance of boosting productivity to stay competitive if they can increase targeted skills training, along with improving internal communications and the way they use technology.
Canadian companies have the potential to increase productivity by 13 per cent over the next two years, managers believe.
The challenge is getting there, because these same managers expect only an 8 percent gain. This leaves 42 percent of the potential gain untapped, compared to the global norm of 30 percent, said the annual report by Proudfoot Consulting, based in Atlanta, Georgia.
"This less-than-stellar performance in Canada can be attributed to a number of factors, including the low level of relevant training for both staff and managers, the slower speed of decision making, and problems with internal communications in Canadian organizations," said Jon Wylie, Proudfoot's managing director in Canada, in a news release.
The average Canadian worker receives only eight days of training per year, the second lowest level of the countries surveyed, and 25 per cent below the global norm, said the report that was based on interviews with 1,276 mid-level managers, in-depth interviews with senior executives, and other data analysis across eight sectors.
The usefulness of that training is also questionable, as only about half (55 per cent) of the managers said their companies regularly and formally assess their training needs.
This is the lowest level reported, 20 points below the norm among the 12 countries: Canada, the United States, United Kingdom, France, Germany, Spain, Australia, South Africa, Brazil, Russia, India, and China.
And 35 per cent of managers said their companies do not formally and regularly assess the effectiveness of their training programs, giving Canada a rank of 11th out of the 12 countries.
What's more, 23 per cent said their training programs are not aligned with their company's strategic goals, the second highest level of disconnect reported.
"If the labour pool lacks the necessary skills, it is incumbent on the company to train the workers and help them develop the needed skills," said Mr. Wylie.
Applying technology in the right way
While 35 per cent of Canadian mangers interviewed cited staff shortage as an obstacle to productivity, the other top barriers are legislation and regulation (24 per cent), problems with information technology (21 per cent), high staff turnover (20 per cent), internal communications problems (19 per cent), and low employee motivation and morale (17 per cent).
"Five of those six are issues that companies can solve internally," said Samuel Zusmann, Global Vice-President of Marketing for Proudfoot.
"Government and the private sector should be working together to figure out which array of legislations and regulations is going to encourage productivity and support it," he said.
However, "that is, by its very nature, a long and slow process."
"You've got to focus on the things you can impact inside the four walls of your company right away, because the environment we're in [means] you must be able to improve productivity so you can generate more cash flow more quickly, and that requires implementing changes quickly," Mr. Zusmann said.
Investing in new technology is not necessarily the solution "because having the tools to get the information you need is only part of the equation."
The leading cause of unproductive worker time is problems with companies' management operating systems, Mr. Zussman said.
The problems have to do with work processes, such as how information is collected and shared to facilitate problem solving and decision making, as well as ongoing performance monitoring and measurement of these processes.
"Applying [technology] in the right way, to actually get the information you need in a timely fashion to the right people, is critical," he said.
'Run faster in order to keep up'
Meanwhile, "recruitment, retention, and morale are closely linked to effective training and internal communications," noted Mr. Wylie.
Seventy percent of Canadian managers said it's easy to communicate up to senior management, and 67 percent said it's easy to communicate down to workers, but these figures rank Canada 11th out of 12 countries and are below the global norm.
Moreover, one in five Canadian managers said it's not easy to communicate between departments. And only 63 percent said decisions are made quickly in their companies. This ranks Canada 9th out of 12 countries and is again below the global norm.
Problems with company structure and bureaucracy hinder information flow and impair decision making, which in turn lead to issues such as worker isolation and frustration, waste of time and effort, and low motivation and morale, said the study.
It also found that only 11 percent of Canadian firms are "high performers"—companies that are raising productivity by 15 percent or more, compared to 22 percent of companies globally.
Canadian managers identified investing in management training and worker training as the top two initiatives that their companies are planning to undertake to improve productivity over the next year.
Encouraging news is that only 7 percent cited worker resistance to change as a potential barrier, and only 5 percent reported a lack of desire in senior management to implement change programs.
Both these figures are the lowest level found in the 12 countries.
"That's good, if they take the added step of first assessing their training needs … and then assess whether the programs were effective so they can make sure they're spending in the right ways," Mr. Zusmann said.
"Enhanced productivity is critical if we want to continue to attract investment, grow our businesses and our economy, and provide a level of employment and a standard of living that Canadians want," said Mr. Wylie.
"Currently, we're losing ground. We simply have to learn how to run faster in order to keep up."