Canadian businesses are trying to clean up their balance sheet after seeing a drastic drop in revenues and mounting debt during the first wave of COVID-19, a new study says.
The study from Business Development Bank of Canada (BDC) says the top priority of business owners is getting their financial houses in order, including reducing operating costs and improving cash flow.
The study found that small and medium enterprises (SMEs) were hit hard by the COVID-19 pandemic. Between March and June, 76 percent of business owners reported a drastic drop in revenues and profits. Almost half of them had to lay off their staff, and 39 percent got into more debt to survive their businesses.
When asked if they are confident that their business can continue a year from now, 51 percent of them—businesses who are already around for at least 10 years, have a company annual sales of $2 million or more, and have five or more staff—say yes.
But business owners in the food service, accommodation and oil sectors are less optimistic according to the study.
Pierre Cleroux, BDC's vice president of research and chief economist, said his "biggest worry" is the high debt levels of many businesses.
"The bad news is that they are more in debt than they were six months ago, so they are fragile," Cleroux said.
The study expects businesses in wholesale trade, food service, accommodation, real estate and leasing to cut down their operating costs, control cash flow, and reduce debt.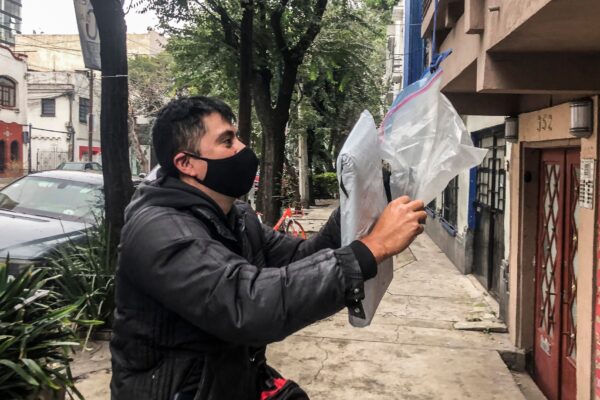 It also noted that 56 percent of Canadians shoppers have increased their online purchases since the pandemic started, and more than 80 percent of them are willing to pay more for local products.
In response, the study forecasts some SMEs will take advantage of technology to increase their competitiveness and stay in business.
For example, businesses with an annual revenue of at least $10 million are the ones most likely to invest in technology. Sectors in financial, technical, scientific and professional services are more likely to take this strategy too.
Due to the huge potential in e-commerce, more businesses are beginning to improve their online presence with targeted promotional campaigns set up in their websites and social media platforms.
But the move to online is not without its challenges as 30 percent of the entrepreneurs say they have yet to find a profitable way to generate sales online.
BDC's study also reveals smaller businesses are slower in adapting to the new business environment caused by the COVID-19 crisis.
The reasons include weaker financial standing and not benefiting from online sales. According to the study, 21 percent of small SMEs reply they are not planning to make any changes to their business models.
According to the study, the proportion of businesses that relied on remote work prior to the crisis was at 50 percent. After the crisis, remote work increased by nine percentage points as it allows for physical distancing and employees are asking for it.
Sectors such as information technology, telecommunications, scientific, technical, finance, insurance and professional services will most likely rely more on remote work.
The study is based on two surveys conducted by BDC with 1,000 Canadian SME leaders in June with focus on post-lockdown business priorities and trends, and 2,000 Canadian consumers in May and June on post-pandemic purchasing trends.
With files from The Canadian Press