A pillow and bedding caught on fire from a smartphone charging, prompting firefighters to warn the public.
The fire started in a house in Hamden, Connecticut, after a phone was charging under the pillow.
Fortunately the fire self-extinguished, so only ventilation of the home was needed, reported WFSB.
Still, firefighters said people should be careful when charging phones and other electronic devices such as laptops.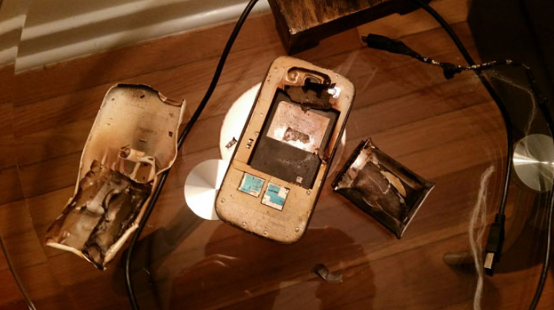 No device should be left unattended while charging, and devices that are charging shouldn't be covered by things such as pillows.
For laptops, don't block the air vents on the backs or sides.
Most importantly, don't leave devices on a bed while sleeping because bedding, pillows, and blankets can easily block airflow and trap heat.
Finally, when not in use chargers should be unplugged.