Campaign Worker Accuses PAC Supporting Mayor Lee
October 26, 2011 3:45 am Last Updated: February 15, 2013 6:57 pm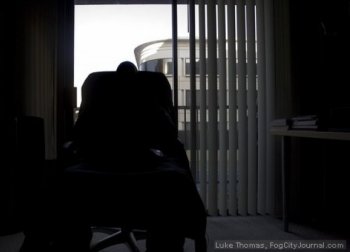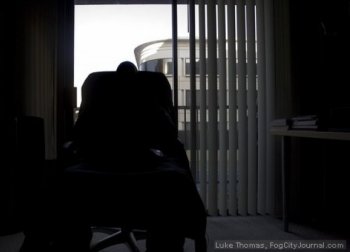 UPDATED 1:05pm PST on Wednesday, Oct. 26.
SAN FRANCISCO—Interim mayor Ed Lee's election campaign and its extended family of supporting groups have been embroiled in more allegations of dubious electioneering practices, with a witness coming forward on Oct. 25 to describe apparent collusion between the Lee campaign and an independent committee that supports it, and the receipt of a cash payment and the promise of a future job for services rendered.
The new allegations are perhaps the most acute yet in a series of reported electioneering irregularities associated with Ed Lee's campaign, and the putatively independent supporting cast, which is not supposed to have any contact with the directly controlled campaign. They also extend the scandal from Chinatown to another, primarily black, part of the city.
The campaign of rival mayoral candidate Leland Yee produced the most recent witness for the scrutiny of journalists. It came three days into a week where Yee's campaign has hammered at Lee every day for alleged electoral fraud. But the single witness told a story that could not be verified and neither he, nor Yee, was able to provide any documentation that would corroborate it.
The man, who would not give his name, alleged that the activities he was involved in took place between Oct. 11 and Oct. 23. He said he was one of 33 or 34 men, mostly unemployed, recruited in the Bayview area to do political work promoting Ed Lee's campaign under the aegis of an independent expenditure committee (IE). He said he engaged in activities both for Ed Lee's campaign and for the IE. He received a $150 payment in cash on Oct. 11 or 12 and a check two weeks later, he said.
He said on his first day he wore a green t-shirt for the IE called San Francisco Alliance for Jobs and Sustainable Growth PAC, which has spent $33,000 on promoting Ed Lee. After carrying out political work for the Alliance, he said he then switched shirts—from the green they had provided to what he said was an official blue Ed Lee t-shirt, to carry out pro-Lee work.
He said this consisted of walking up and down Third Street with pickets saying "Ed Lee Gets the Job Done," and then going door-to-door putting Ed Lee signs up. He said he believed the shirts, pickets, and signs all to be official Ed Lee paraphernalia. The last time the witness said he worked was Oct. 22.
The witness said that he did not know whose organization he was working for specifically, just "Ed Lee's help, whatever that means," he said.
He said he received the cash payment at either an Ed Lee campaign office on Barnevele Street, near the intersection of Industrial Street, or at an office on Dorman Street, which is very close.
However, an individual driving around those streets looking for an Ed Lee office on Tuesday evening said that there was no trace of one. There is also no office on either of those streets advertised on the Ed Lee campaign website. The Epoch Times was unable to verify any of the other claims made by the witness.
Dwayne Jones was alleged to be the witness's employer and denied nearly everything the witness said. Jones did admit to doing what he described as volunteer work for the Alliance—at once point in the discussion tripping up and appearing to admit that the payment he received was a "private matter," before correcting himself—and said that he made payments in cash and check to his staff, but was adamant that he had done no work for Ed Lee's campaign, or involving any Ed Lee official paraphernalia.
If Jones paid the witness and 33 others in the amounts claimed by the witness, he would have exceeded an expense of $5,000 and should have filed a statement with the Ethics Commission within 24 hours, according to the San Francisco Campaign Finance Reform Ordinance.
Under state election laws, IEs are not allowed to coordinate their activities with the main campaign, and nor is campaign work allowed to be paid for with cash.
Jones used to be head of a block-grant project run out of the mayor's office that was shut down after an audit showed widespread wastage and misuse of funds, and is widely considered a Willie Brown loyalist.
"If you are going to have an operation where you're buying political support in the Southeast part of the town, Dwayne Jones is the guy," said Chris Daly, a former Supervisor, in characterizing Jones.
The San Francisco Alliance for Jobs and Sustainable Growth PAC, with longtime political fixer Jim Sutton as its treasurer, has taken advantage of a campaign law loophole that allows them to report debts instead of donors, in order to delay the disclosure of who the donors are. The PAC has also spent $34,000 on George Gascon for DA. Sutton was the treasurer for an independent expenditure committee for Willie Brown, and also acts as treasurer for another IE supporting Lee that is exploiting the same loophole.
The witness was originally to appear at a Yee press conference at 2:30pm, but backed out. A later appearance was schedule for 4:00pm at a nearby location.
Sometime after Yee gave his own conference, without the witness, Ed Lee's campaign manager, Bill Barnes, and his press person, Tony Winnicker, turned up outside. Barnes denounced Yee, said the witness's story was made-up, and further stated that Yee was racist against African-Americans and discriminated against people from the Bayview area.
When the witness later appeared at the 4:00 p.m. press conference, the press learned for the first time that he was an African-American from the Bayview area. Yee's spokesperson Adam Keigwin was nonplussed by the suggestion that Yee was racist.
The witness's reticence appeared warranted in light of the events that followed. After 3:00pm a group of men and women arrived at Yee's offices in vans, looking for the witness. They behaved aggressively and were heard making comments to the effect that they intended to prevent the witness from speaking, in order to preserve the honor of Jones.
One of the men, who was tall and well-built, was reported saying: "I will destroy his world," referring to the witness. Many of the individuals were African-Americans, as well as several Samoans.
Jones, in a telephone interview with The Epoch Times, admitted to knowing about the presence of men affiliated with him arriving at Yee's office during the time the witness was scheduled to be there, but denied any malicious intent.
He said the claims of up to 25 people turning up were wildly exaggerated, and that he was only aware of three or four. In any case, he said, he did not think their presence would be intimidating. He said they just came to see what was going on.

UPDATE: The Epoch Times received from Adam Keigwin, Leland Yee's press manager, a cropped picture of the check that was allegedly given to the witness by Dwayne Jones. It corroborates two details in the witnesses statement: the location of a meeting where money was disbursed and directions given for political activism (69 Dorman Street), and the name of a company associated with Dwayne Jones. Before The Epoch Times saw the check, Jones said in a telephone interview that he has a company named RDJ Enterprises, the same company that is on the check.
Click HERE to access our special section on the San Francisco mayoral race: ept.ms/sfmayorelect
The Epoch Times publishes in 35 countries and in 21 languages. Subscribe to our e-newsletter.