UPDATED: Campaign Donating Goes Mobile in NYC
Virtual fundraising may provide another avenue for straw donors
July 3, 2013 5:40 am Last Updated: July 4, 2013 11:40 am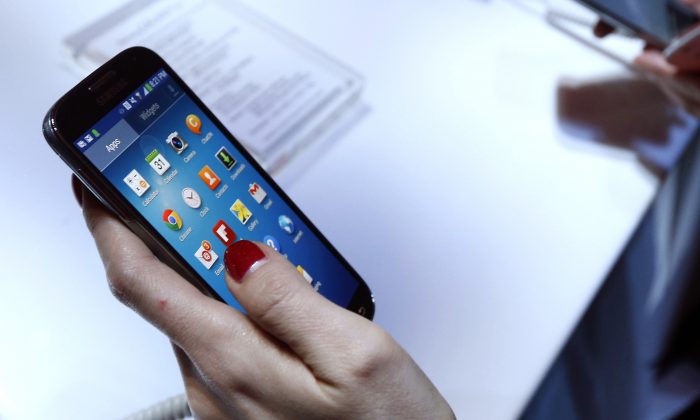 NEW YORK—While voters may find themselves back in the 19th century with the return of lever voting machines this fall, giving money to candidates has entered the 21st century.
The Campaign Finance Board (CFB) announced the nation's first mobile application which allows candidates to accept campaign donations via smartphones.  
Only candidates and their staff will be able to download the app before August, when a version for the public—called the Voter Engagement Tool—will be available. The public app will also provide information about voting, as well as the candidates running for city offices.
"This makes engagement between candidates, supporters, and the public easier," said Alex Camarda, director of public policy at Citizens Union. "It facilitates those who might attend a campaign event to take the next step and support a candidate."
The new technology adds convenience, but it may provide another avenue for candidates to accept illegal contributions from straw donors. A straw donor is a person who uses his or her name to donate someone else's money.
With mobile devices, campaign fundraisers can raise money anywhere with cell phone service at just the click of a button. The danger in mobile donations is that they bypass handwritten documents, which proved useful in the prosecution of Jia "Jenny" Hou, the former campaign treasurer of Democratic mayoral candidate John Liu.
Hou was found guilty in a Manhattan Federal court in May of attempted wire fraud using straw donors. Hou encouraged contributors to change their handwriting to attempt to defraud the CFB, according to testimony at the trial. A former CFB trainer agreed during the trial that multiple contribution cards written in the same handwriting would raise a red flag.
The new mobile app will still leave a paper trail in form of records from the credit card processing firm, according Matthew Sollars, spokesperson with the CFB. The app also collects each donor's first and last name, address, and place of employment, the same information required on handwritten contribution cards.    
As an added measure of protection against fraud, donors using the app must agree to a statement swearing that the funds being contributed are "paid for by me for my personal use and having no corporate or business affiliation; and is not being used as a loan."
Sollars said he was confident with the safety measures in place on the new mobile app. "Straw donors get a lot of attention, but are rare, and our audits have a strong record of uncovering them," he said.