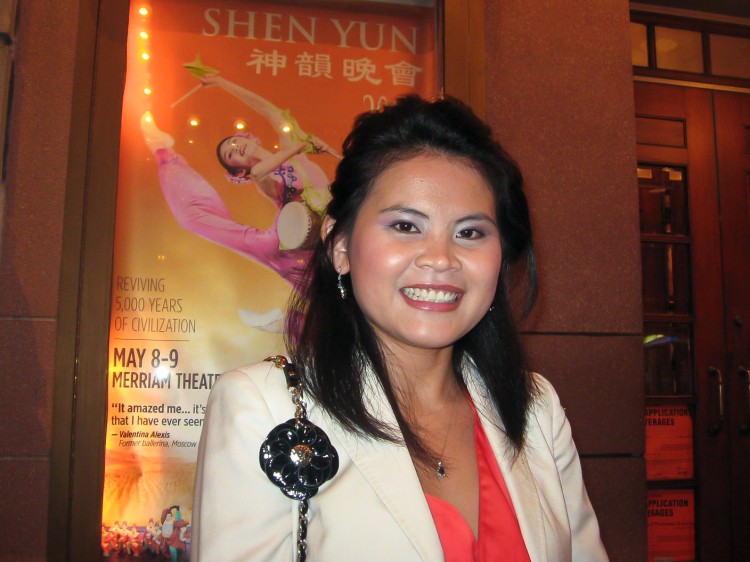 PHILADELPHIA—Shen Yun Performing Arts graced the stage at the Merriam Theatre on May 9, showing one of the most ancient cultures in the world to a full house.
Shen Yun, based in New York, criss-crosses the globe, "with the mission of reviving 5,000 years of divinely inspired Chinese culture," according to its website. Communist rule in China "all but completely demolished" this ancient culture.
Soben Pim, publisher for overseas Cambodian news outlet The Khmer Post USA, saw Shen Yun for the third year running on Wednesday evening.
"I felt like I revisited the past of 5,000 years of the Chinese civilization," she said. "They put it well, very well. I really like it."
Shen Yun's trademark handcrafted, brilliantly-colored costumes caught Ms. Pim's attention.
"I loved the costumes," she said.
Classical Chinese dance, the core of a Shen Yun performance, "is a culture left to us by the ancients who came before us, its beauty should be riches shared by all of humanity, its purity should not be contaminated," states the website. "Shen Yun Performing Arts' dance style is built upon classical Chinese dance as a foundation, while also maintaining a number of ethnic and folk dances. This combination embodies Chinese people's estheticism and ethnic character."
Ms. Pim enjoyed the dancers' expression of art, as well as "how they are able to convey the emotion through the dance. The girls' hands at some points look like flowers, and at another point looked like grass blowing in the wind," she said. "It was pretty nice, I like it."
Reporting by Sherry Dong and Zachary Stieber.
Shen Yun Performing Arts, based in New York, has three touring companies that perform simultaneously around the world, with a mission to revive traditional Chinese culture. The season concludes this month with performances in Philadelphia, Honolulu, San Antonio, and Buffalo.
For more information, visit ShenYunPerformingArts.org.
The Epoch Times publishes in 35 countries and in 19 languages. Subscribe to our e-newsletter.