PARIS—Cambodia reported a first outbreak of African swine fever (ASF) in backyard pigs near the Vietnam border, the Paris-based World Organisation for Animal Health (OIE) said on April 3, citing the Cambodian agriculture ministry.
Some 400 pigs were killed by ASF in Soamkanign in the Rattanakiri province in an outbreak that began on March 22, according to the Cambodian agriculture ministry's report. Another 100 pigs were killed and disposed of.
African Swine Flu Crosses From Vietnam into Cambodia https://t.co/sfc2modTYr#African #SwineFlu #Vietnam #Cambodia

— Devdiscourse (@dev_discourse) March 19, 2019
The disease, which is incurable in pigs but harmless to humans, had spread rapidly across China before hitting Vietnam in February.
Vietnam has issued strict movement controls and depopulation measures since the outbreak was confirmed by the Ministry of Agriculture and Rural Development on Feb. 19.
ICYMI: Vietnam has confirmed the first confirmed cases of African swine flu in SE Asia https://t.co/6CPg0iXIHZ Pork accounts for 3 quarters of total meat consumption in Vietnam

— NBR (@NBRnews) February 22, 2019
The ministry confirmed 556 outbreaks in 23 out of 58 provinces and reported that more than 89,600 pigs have been culled, according to a report done by the Swine Health Information Center of the University of Minnesota (pdf).
Vietnam's raises 30 million pigs on its farms and most are consumed domestically. The loss of the pigs creates a huge economic burden for farmers.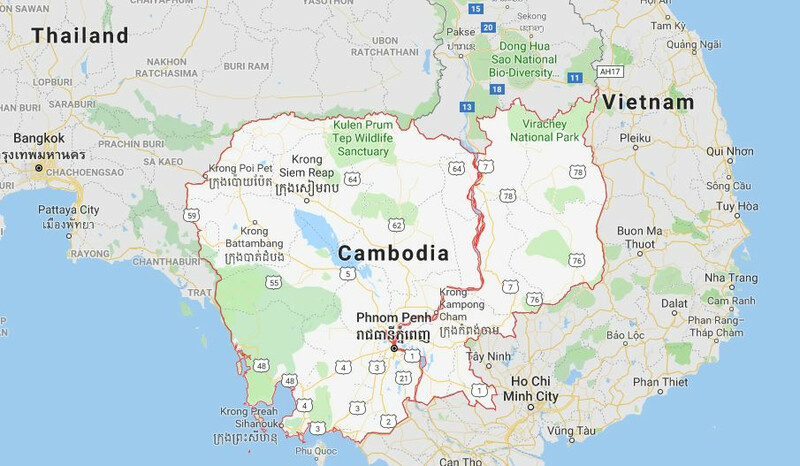 China, home to the world's largest hog herd, has reported 116 outbreaks of ASF since the disease was first detected last August, although many believe it is much worse than officially reported.
Warning bells are ringing in neighboring Thailand as ASF spreads further. Thailand's pork industry is worth $3.3 billion, according to Pork Business.
ย้ำกินหมูปลอดภัย 'อหิวาต์แอฟริกาในสุกร' ไม่ติดต่อคนhttps://t.co/oYfyra5GSH#thailandlivenws #thailand #ThailandNews #farmers #pig #swine #flu #disease #africanpig #African #cabinet #pork #SAFE #twitterpost #thailandtwitter

— UpdateThailand (@thailandlivenws) March 18, 2019
Regional alarms are also growing and Japan has also strengthened its ports of entry (airports and harbors) to keep the disease out of its shores.
After the confirmation of two more cases of swine fever at farms in the region, the Japanese authorities culled about 4,100 and 2,400 pigs in two separate locations in central Japan on March 27 and 29.
The African swine flu virus has been detected on Japanese soil for the first time, discovered in sausages brought from China in January, @japantimes reports https://t.co/8zRdV2eGV1 The virus does not affect humans but there is currently no vaccine or treatment

— NBR (@NBRnews) April 3, 2019
Impact on the United States
The United States Customs and Border Protection (CBP) agency seized roughly 1 million pounds of pork products attempting to be smuggled into the United States from China on March 15, said the Swine Disease Global Surveillance Report.
Keep eating it you want to. #nopork https://t.co/5o25n7l9B3

— RDI MULTIMEDIA (@RDIRECORDS) March 27, 2019
CBP seized more than 50 shipping containers at a New Jersy port, the largest agricultural seizure in U.S. history according to the director of CBP field operations.
The United States could incur estimated damages of $10 billion in the first year if ASF is spread there.
Reuters contributed to this report.