A Californian restaurant owner has created a social media storm after he declared on Twitter that he won't serve customers wearing a "Make America Great Again" (MAGA) hat.
"It hasn't happened yet, but if you come to my restaurant wearing a MAGA cap, you aren't getting served, same as if you come in wearing a swastika, white hood, or any other symbol of intolerance and hate," J. Kenji Lopez-Alt wrote in a post on Jan. 25, reported San Fransico Chronicle. Lopez-Alt, an award-winning cookbook author, is one of the owners of the Wursthall Restaurant in San Mateo.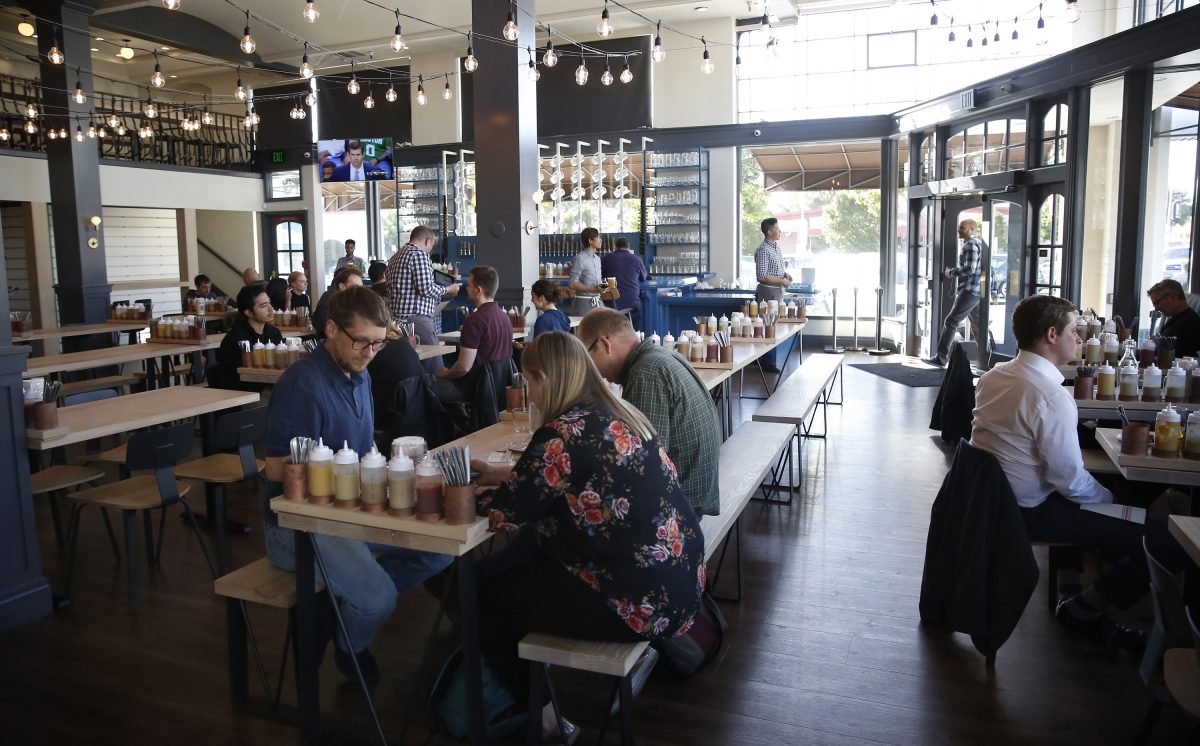 The red MAGA hats, first worn during the 2016 election by supporters of then-candidate Donald Trump, has since become a proud symbol of support for the president. Trump wore various versions of the hat throughout his campaign and the hats are sold through his official online store. However, many people who publicly support Trump have been assaulted by anti-Trump activists and others who oppose the president, making those wearing the bright hats a target.
The tweet received mixed reactions from the restaurant's customers, and has since been deleted.
Restaurant Owner REFUSES Service To Any Customers Wearing MAGA Hats…https://t.co/qhrSlVckgO

— Chuck Callesto (@ChuckCallesto) January 31, 2019
San Mateo resident Jamie Hwang, 42, told the newspaper she has mixed feelings about the ban, saying that San Mateo is diverse and members of her family support Trump.
"I see where he's coming from, but I don't think you should just keep people out because of a hat," Hwang said.
Her dining companion, Esther Shek, 39, said she believed that refusing to serve Trump supporters would exacerbate a situation, whereas dialogue might be better.
Bao Agbayani, who was visiting from the Philippines, said the rule banning the hats wouldn't keep him from dining at the restaurant, but he said he was alarmed by what the rule represented.
"You're discriminating against those with different political views," he said. "That's just not OK."
Lopez-Alt told the newspaper that his restaurant received threatening emails following the tweet, but refused to comment any further. Lopez-Alt is best known for his 2015 book, "The Food Lab: Better Home Cooking Through Science."
Actress Criticized for Tweet About MAGA Hats
Like Lopez-Alt, actress Alyssa Milano also recently tweeted about MAGA hats, likening them to the white hoods worn by members of the Ku Klux Klan.
"The red MAGA hat is the new white hood," she wrote in a tweet, referencing a clip from a video of a confrontation between Native American Nathan Phillips and Catholic high school students.
The red MAGA hat is the new white hood.

Without white boys being able to empathize with other people, humanity will continue to destroy itself. #FirstThoughtsWhenIWakeUp

— Alyssa Milano (@Alyssa_Milano) January 20, 2019
"Without white boys being able to empathize with other people, humanity will continue to destroy itself," Milano wrote in her tweet, adding the hashtag, "#FirstThoughtsWhenIWakeUp."
The actress quickly received backlash for her tweet with many users telling her she didn't have all the facts.
"Please get the whole story," one social media user wrote. "These kids did not start this."
"Who told you that? Fake news CNN?" another person asked her.
"This is not insightful, true, pithy or intelligent," read another tweet. "Here's an idea get off of social media, think about this for another decade or two then tell us your thoughts."
In the video, one student from Covington Catholic High School in Kentucky could be seen standing still and smiling while a Native American activist entered the group, approached the student, and beat a drum within inches of his face. The incident occurred in Washington on Jan. 18, after the anti-abortion March for Life. The students, many of whom were wearing "Make America Great Again" hats, said they were confused about what the activists were doing and said they've faced death threats due to the hostile and inaccurate media coverage.
A Los Angeles-based lawyer, who represents the families of the students, confirmed to The Epoch Times that the families may pursue a libel lawsuit against those who unfairly disparaged the students. Lawyer Robert Barnes named as defendants media members and celebrities who had targeted the students, but hadn't since corrected their statements.
Milano has refused to apologize for her tweet and even wrote an opinion piece in The Wrap defending her comments, reported Hollywood Life.
Epoch Times report Jack Phillips and The Associated Press contributed to this report