Karlie Guse, 16, of Mono County, said she got frightened on Oct. 12 after skipping a local football game to attend a gathering with her boyfriend. There, she is said to have smoked marijuana and become frightened, Fox News reported.
The teen then called her stepmother Melissa Guse, who was in Bishop at the time, to come and get her. Guse recalled that when she went to the pick-up location, the girl had already left and was running on a dark road.
While Melissa drove her home, Karlie said she was worried that the vehicle would kill her. She moved seats several times.
Guse and her father, Zac, said that the girl had hugely dilated pupils and expressed fear that the lettuce in her salad was the "devil's lettuce."
A number of drugs can cause dilated pupils, including hallucinogenic substances such as mushrooms, MDMA, PCP, LSD, mescaline, amphetamines, DXM, and ketamine. However, large doses of SSRIs and cocaine are known to cause the phenomenon. Marijuana, unless laced with another drug, typically doesn't cause pupil-dilation.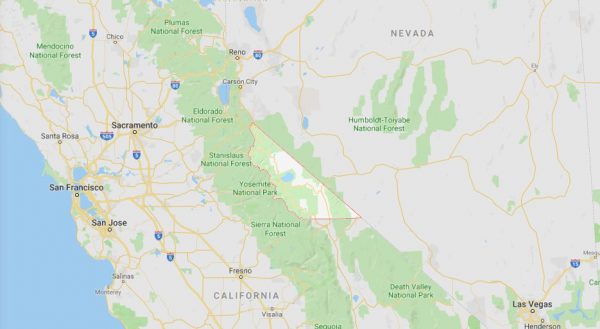 Guse said she recorded her stepdaughter so she could understand what Karlie sounded like when under the influence, Fox reported. That recording, private investigator Michael Boone said, was the last time her voice was heard.
Guse said Karlie's behavior fluctuated between paranoia and excitement.
"From Friday evening to Saturday we had several texts. I told Donald 'please pray' one time," Guse wrote to Fox News, without referring to who Donald is. "Karlie was talking about going to church and wanting to read the Bible."
Keep sharing. Keep her sweet face in the public eye. #BringKarlieHome #KarlieGuse pic.twitter.com/78A2qyzHhw

— Bring Karlie Guse Home (@bringkarliehome) March 22, 2019
The parents kept checking on the girl in the early morning hours. At around 7:15 a.m., she went into her room and found that Karlie wasn't there. They found a footprint, believed to be the girl's, in the driveway, Fox reported.
She is 5-foot-7, 100 pounds with blue eyes and blonde hair.
"It has been seven months," her biological mother, Lindsay Fairley, told Fox News. "At 9:35 a.m. on Saturday, October 13, I was notified by her father—my ex-husband—that she was gone. Gone to me is a huge red flag and it has never sat easily with me."
"There isn't anything, we have followed every lead," Sheriff Ingrid Braun of the Mono County Sheriff's Office said. "It is super frustrating. It's an open investigation until Karlie is located."
If you have any information about the disappearance of Karlie Gusé, please call the Mono County Sheriff at 760-932-7549. Choose option #7. pic.twitter.com/IdUQ4ggzfV

— Dr. Phil (@DrPhil) March 25, 2019
Braun said that three witnesses confirmed seeing the girl that morning, and each said she was acting strangely.
The last time Karlie was seen was when she was spotted walking toward U.S. Route 6, which stretches from California to Massachusetts.
"Karlie may be disorientated and does not have any personal belongings or cell phone with her," said the sheriff on Facebook.
Vigil planned. Please share and join us. #BringKarlieHome #KarlieGuse #FridayThoughts #FridayMotivation RT https://t.co/MHC7nX0C3e pic.twitter.com/Vae4KANhhd

— Bring Karlie Guse Home (@bringkarliehome) December 21, 2018
Braun also told KOLO-TV on March 19: "This remains a Missing Person investigation. We have a deputy dedicated to this investigation, and we are working the case every day. The FBI continues to partner with us, and we have also met with the private investigator working with the family. We will not release any details from our investigation unless those details will help locate Karlie."
Officials said that anyone with information about her whereabouts can call Mono County Sheriff's office on 760-932-7549.