California senators have voted to support legislation that would allow judges more discretion when sentencing criminals convicted of aiding and abetting murder, despite a 31 percent statewide spike in homicide rates.
Senate Bill 300 (SB 300), the Sentencing Reform Act of 2021, would change California's "felony murder rule" by removing the requirement that judges must sentence anyone convicted of aiding and abetting murder to life without the possibility of parole.
Several Democratic senators pushed for the bill to be passed on the Senate floor on July 15, drawing the ire of Republican Sen. Jim Nielsen (R-Tehama). He argued that life without the possibility of parole is a just sentence for anyone aiding and abetting murder "because of the heinousness of the crime."
"This is about justice, and justice includes the victims," Nielsen said.
"If you want to go talk to somebody, go talk to the victims, the mother, the father, the brother, the sister of that individual who was murdered," he said, urging senators to also put themselves in the shoes of victims and their families.
The bill's author, Sen. Dave Cortese (D-San Jose), argued that the current law, SB 1437, forbids judges from considering whether these punishments "are fair based on the facts in any given case."
"Current California law mandates a sentence of death or life without the possibility of parole for anyone convicted of murder with special circumstances, even if the person did not kill anyone, nor intend for anyone to die," Cortese said in the Senate.
"The mandated minimum … is to die behind prison walls without any means of earning parole. The special circumstances sentencing scheme—which lacks even minimal judicial discretion—reflects the worst tendencies within our criminal justice system and overwhelmingly impacts people of color, which is what originally caught my attention."
Common Sense or 'Get Out of Jail Free'?
Sen. Scott Wiener (D-San Francisco) said SB 300 "simply gives discretion so that someone does not have to spend the rest of their life—no matter what—in jail. It does not eliminate the penalties; it simply gives judges more discretion to do what we want judges to do: to look at the facts of the case and make an evaluation and not just go for life without parole with the judge having no other option."
Wiener suggested that mandatory life without parole sentences are unjust.
"California's felony murder rule, although we've narrowed it, is still obscenely overbroad," he said. "And I still remember as a first-year law student in our criminal law class, learning about the scale of the felony murder rule and being just shocked about how broad it was and how people could literally go to jail forever, even though they did not themselves kill anyone or may not even have known that someone was going to die."
Sen. Steven Bradford (D-Gardena) described SB 300 as a "common-sense measure" and suggested the existing law is discriminatory to minorities.
"If this was really about justice, it wouldn't be just us black and brown people facing life without parole. Justice has nothing to do with this current barbaric way of sentencing. It's only black and brown and poor people who ever get this sentence. You'll never find a rich person on life without parole," Bradford said.
"We're one of the few states and countries that lock people up for life, especially babies. We have life without parole for folks under 18 here in the state when I came to the legislature, and we've been fighting to correct that since I've been here," he said.
Bradford claimed that "far less developed countries" treat prisoners more humanely than the United States: "even countries [that] will cut your hand off for stealing, but will not lock you up for life."
The bill is far from a "get out of jail free card," he said.
"I had [the] opportunity to visit Folsom Prison a number of years ago, and everyone who approached me who was facing life without parole were black and brown individuals," he said. "There were individuals who simply were at the wrong place at the wrong time, and they've had their life thrown away.
"I talked to plenty who didn't pull … the trigger, did not have the knife, just happened to be in the car when the crime was committed or was sitting in a car [when] someone went into a store, shot someone [and] jumped in the car. … They're stuck, and they get charged with aiding and abetting."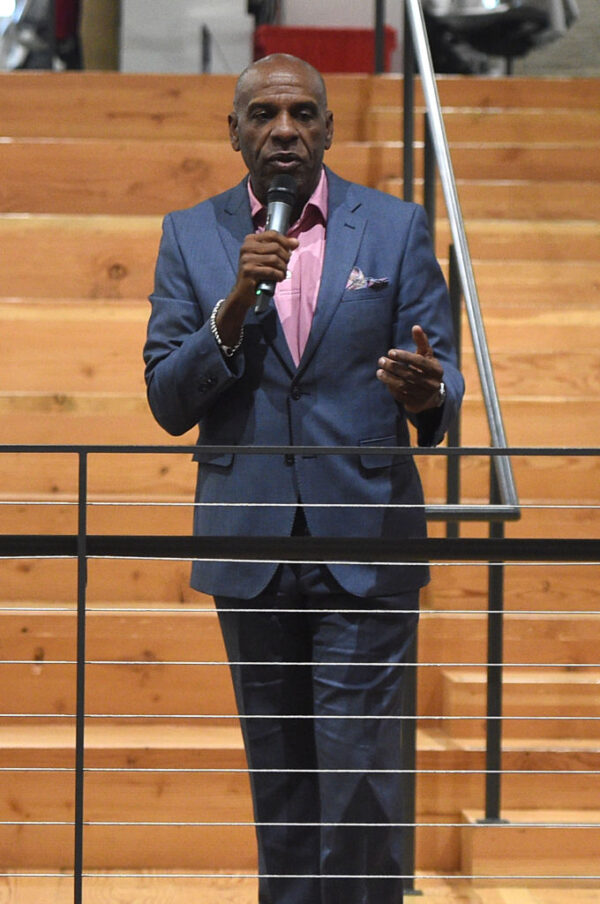 Potential Unjust Punishments
Sen. Connie Leyva (D-Chino) supported the bill, arguing that because victims of abuse are often near their abusers' violent activity, they are often prosecuted as accomplices. She described a scenario where a victim of sex trafficking and domestic violence could suffer severe consequences under the law by being in the same car as a murderer.
"Unbeknownst to her, her abuser … killed a man," Leyva said. "She was prosecuted and sentenced to life without parole … even though police and prosecutors understood that she did not kill anyone, but the judge had no choice. And even worse, her abuser was acquitted. Her case exemplifies a pattern seen with women sentenced under the felony murder special circumstance law in California.
"SB 300 will ensure that life without parole is not a mandatory minimum for victims of violence who did not harm or intend to harm anyone," she said. "SB 300 will enable judges to look at the whole picture so that they are not mandated to sentence people to prison terms they do not think are just or fair. This measure is an important reform for women who were convicted for deadly actions of their abusers while surviving domestic violence."
Sen. Nancy Skinner (D-Berkeley) said the current law allows a convicted murderer to get a lesser sentence than convicted accomplices because judges are allowed discretion in sentencing the actual killers.
"You can be the murderer and be charged with first-degree murder and … receive a lower sentence than a person who did not commit the murder, did not plan the murder, did not hire someone to do the murder, [and] did not orchestrate the murder," she said.
"In a weird way, you'd [have] been better off to be the actual murderer," Skinner said. "We do not want to incentivize murder. And this allows the D.A., the defense, the victim's family—whoever—to make sure that the person's role in the crime is what's considered in then the sentencing. It does not let people off the hook."
Republicans Disagree
Nielsen argued that convicted criminals' claims that they were simply "in the wrong place at the wrong time" rarely hold true, and that the penalty for aiding and abetting murder—life without the possibility of parole—"is a just one."
"Indeed, it doesn't mean the one that simply pulls the trigger," he said. "The circumstances under which a lot of these heinous crimes occur are well planned. Maybe on some rare occasion, there's an inadvertency that someone else happens to be along for the ride, if you will."
Nielsen said he has reviewed hundreds of cases "and the errors that may have occurred are rare, I assure you."
He also criticized California Gov. Gavin Newsom for putting a moratorium on capital punishment.
"We have a death penalty in California … reaffirmed just a few years ago by the voters, but we have a governor who just made a unilateral determination there will be no executions in this state. In other words, his opinion overrules … voters of this state," Nielsen said.
Sen. Melissa Melendez (R-Lake Elsinore) pleaded with Democrats to reject the bill, citing the grisly case of Pearl Fernandez who was convicted of aiding and abetting the murder of her son, Gabriel.
"The original form of this bill was the basis for Pearl Fernandez … to contemplate asking for resentencing. As you recall, Gabriel Fernandez was an 8-year-old little boy who was tortured, beaten, neglected, and ultimately murdered by Pearl Fernandez's boyfriend," Melendez said.
"Gabriel's mother, Pearl Fernandez, most certainly participated in all of these actions that took Gabriel's life, though she didn't commit the final blow that took his life. So, while I appreciate that the author has taken out the parts of the bill that would make it retroactive, going forward what it will still allow is for someone who commits crimes like Pearl Fernandez did … to receive the benefit of the doubt … in a case which I believe should not exist," Melendez said.
"I'm begging you to deeply consider what you're about to do and think of the Gabriel Fernandezes of the world who may become victims in the future," she said.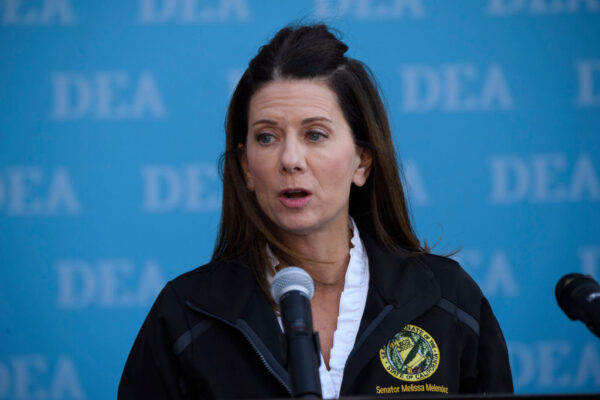 Not Retroactive
Cortese assured the Senate earlier in the debate that the bill will be amended so that, if passed, the new law would not be retroactive and would apply only to new cases from Jan. 1, 2022, onward.
"That obviously clarifies any issue about cases in the pipeline right now and whether or not the legislature intended to come in and modify any specific cases that may be pending. … That is not the intent. You have my commitment that we will install the Jan.1, 2022, language in the bill," Cortese said.
The Senate voted 27–8, moving SB 300 forward in the legislative process to the state Assembly.