The California Senate's Public Safety Committee shot down a bill Jan. 11 that sought to crack down on the state's years-long fentanyl epidemic by targeting drug traffickers.
Senate Bill 75, a bipartisan bill introduced by Sen. Patricia Bates (R-Laguna Niguel) and sponsored by the Orange County Sheriff's Department, would add fentanyl to the category of illicit drugs that carry an increased sentence if a person is convicted of possessing an amount of the drug with an intent to sell.
Fatal fentanyl poisonings have skyrocketed across the county and the United States, with Orange County seeing a 1,067 percent increase in deaths from 2016 to 2020, with the number continuing to grow in 2021, Orange County Sheriff Don Barnes said.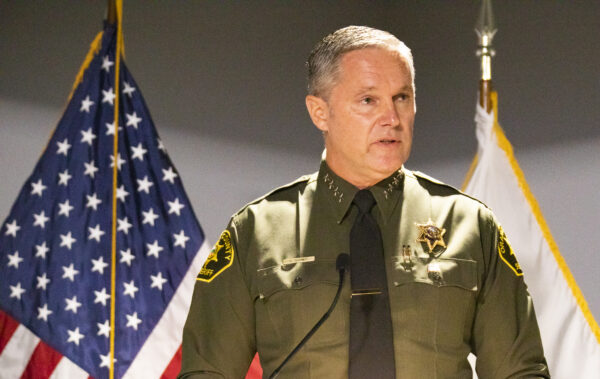 Fentanyl is extremely dangerous due to its potency, given that it is 50 to 100 times stronger than morphine. Just two milligrams can be enough to kill a person.
The drug is often used in the manufacturing of fake prescription pills including oxycodone and Percocet, causing those who buy drugs off the street to be unaware they're ingesting it.
The bill received four of five no votes. Sen. Rosilicie Ochoa Bogh (R-Yucaipa) voted in favor.
Sen. Scott Wiener (D-San Francisco), a member of the board, said he felt that the measure wouldn't do enough to stop fentanyl.
"If increasing incarceration for this drug were an effective strategy, I think a lot of people would be open to it, but we know from experience that it's not an effective strategy," he said at the meeting.
Bates argued that adding enhancements for other drugs such as cocaine and heroin worked in the past, and that demand needs to be stopped.
"Until we stop the demand, we're not going to stop the importation or the production, because it's so lucrative," she said. "This is pure fentanyl that's coming in, and in huge quantities, and of course, if it's that available, then they're going to lace it into these other drugs like opioids.
Fentanyl has "become the drug of choice because it gets you higher faster, but it's sneaky the way it's coming in and affecting our younger population and those who are already addicted."
Following the committee's decision to reject the measure, Sheriff Barnes said the direction of skyrocketing fentanyl deaths will not reverse until meaningful action is taken to address the problem.
"The failure of the Public Safety Committee to recognize the legitimate risk to Californians has created a perverse incentive encouraging drug cartels to traffic pure fentanyl, as the consequences for doing so are less than trafficking other narcotics," he said in a statement. "Without a proper consequence, we can only expect trafficking efforts to continue and the death toll to increase.
"Each fentanyl death is a person, with family and friends who cared for them and grieve deeply. … I have met with these families and seen their anguish first-hand. We should be doing everything we can to spare even one more family from suffering this unthinkable loss."
Barnes said he will continue to work with Bates to develop legislation in the future to find a solution to the fentanyl crisis.