Officials are investigating what they believe to be the first death caused by the earthquakes that shook California last week.
The body of a 56-year-old man was found pinned under a jeep over the state line in Pahrump, Nevada, around 100 miles from the epicenter of the earthquakes near Ridgecrest, California.
Sergeant Adam Tippet of the Nye County Sheriff's Office said in a video broadcast that the body of the 56-year-old was found on the evening of July 9, after deputies were called to a report of a man beneath a vehicle.
Investigation revealed that he had last been seen alive at a local gas station on Wednesday, July 3—the day before the first earthquake struck.
Photographs shared by the sheriff's office show a red jeep jacked up with the front wheel taken off.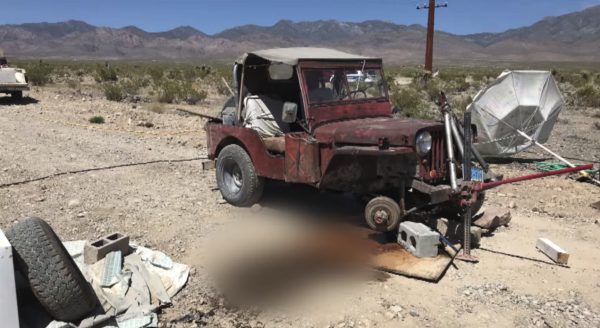 "The vehicle had been jacked up safely," said Tippet. "Based on the positioning of the body and the tools found at the scene, the male appeared to be working on the vehicle at the time of his death. "This death may be the result of the vehicle falling off the jacks on July Fourth during the earthquake," said Tippet.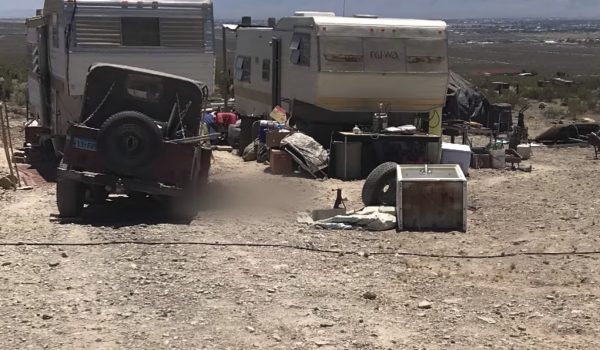 The identification of the male is being withheld pending notification of next-of-kin he said.
According to Tippet, both earthquakes were felt in Pahrump, which lies in the southern tip of Nevada near Las Vegas, and just a few miles from the border with California.
The July 4 earthquake, which measured 6.4, was felt as far as North Sacramento, over 300 miles away, and as far south as San Diego, according to the U.S. Geological Survey.
Previously the state Office of Emergency Services (OES) confirmed there were only minor to moderate injuries resulting from the quakes, according to Reuters.
A state of emergency had been declared in Ridgecrest, a city with a population of around 29,000, located close to the epicenter.
The Kern County Fire Department responded to nearly two dozen incidents in the aftermath of the quake, everything from structure fires to medical assistance, officials said.
The highways that were buckled and cracked by the quake have already been repaired.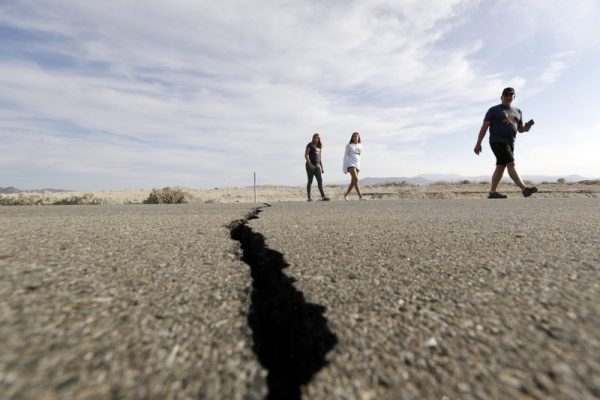 Ridgecrest disaster victim Sierra Wood described the damage to her home as heartbreaking and terrifying.
"This is the first time I've ever seen anything like this," she told Reuters. "I mean—they say that it's happened and you've heard about it but once you're in it, it's completely different, it's terrifying."
The quake left a scar across the desert that was visible from satellite imagery.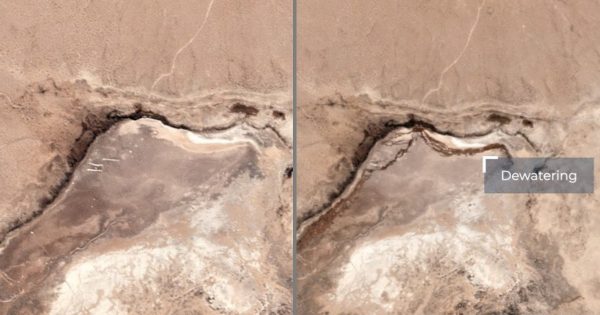 Planet Labs has released the surprising before and after satellite images of a surface crack appearing in an undeveloped area near Ridgecrest in the Mojave Desert, 150 miles north of Los Angeles.