A pair of congressional bills were introduced this week that would change the name of two Orange County post offices to honor three different veterans who made the ultimate sacrifice.
House Resolutions 6630 and 6631, authored by Rep. Young Kim (R-Calif.), would name a Placentia, California, post office after U.S. Army Pfc. Jang Ho Kim, a Valencia High School graduate who lost his life while serving in Iraq.
The bills would also name a Yorba Linda, California, post office after U.S. Marine Corps Sgt. Major Robert J. Cottle and Lance Cpl. Rick J. Centanni, both Yorba Linda residents and "brothers in arms" who lost their lives while serving together in Afghanistan.
"We are able to enjoy our everyday freedoms because of the dedicated service and sacrifice of those who have answered the call to serve," Kim said in a statement.
"I am proud to honor the sacrifice and valor of these fallen heroes who lost their lives too soon in the fight against terrorism and to help ensure future generations in our Placentia and Yorba Linda communities remember their names and their stories."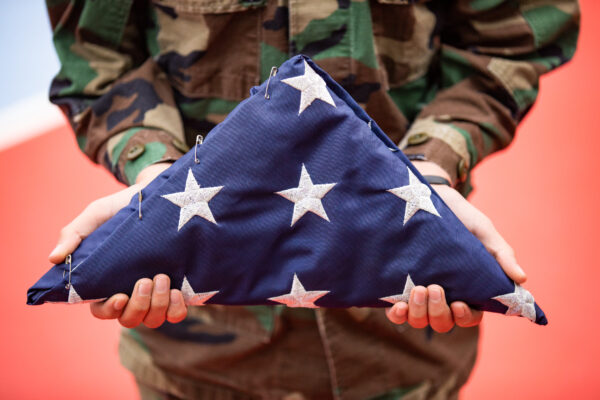 Jang Ho Kim was born in Seoul, South Korea, before immigrating to the United States with his family in the 1990s. After enrolling in Fullerton College to work toward becoming a computer programmer, he enlisted in the Army, and after completing training was deployed to Baghdad, Iraq.
Kim never told his family about his deployment to keep them from worrying.
In a combat operation in 2006, Kim was the driver of a Humvee that was hit with a bomb, killing him and another passenger instantly.
"Jang Ho was a dedicated Army servicemember, promising young man, and proud American. We love and miss him dearly and are very grateful to the Congresswoman for working hard to honor his memory," the Kim family said in a statement.
Rick Centanni was a 19-year-old recent graduate of Esperanza High School in Anaheim, with dreams of coming back home from deployment and joining his father as an officer in the Santa Ana Police Department.
"I wholeheartedly APPROVE of this great honor in memory of my Son Rick and Sergeant Major Cottle. I would like to thank Representative Kim and all others involved in putting forth this awesome act of remembrance. It is greatly appreciated by the Centanni Family and Friends," Jon Centanni, Rick's father, said in a statement.
Robert Cottle was a 45-year-old Los Angeles Police Officer from Whittier, who had served two tours of duty in Afghanistan, with a wife and 9-year-old daughter. Centanni and Cottle were friends and "brothers in arms," with Cottle taking Centanni under his wing, according to a statement by Young Kim.
Both Centanni and Cottle were killed in 2010 when a roadside bomb struck their armored vehicle.