The parents of a 4-year-old California boy who died in July have been arrested in connection to his death, authorities announced Sept. 26.
Authorities concluded Noah Cuatro, 4, died under suspicious circumstances while investigating his death, which was ruled a homicide by the Los Angeles County Department of Medical Examiner-Coroner on Sept. 24.
The boy's parents, Jose Cuatro and Ursula Juarez, initially told Palmdale Station deputies with the Los Angeles County Sheriff's Office their son had drowned in their community pool on the 1200 block of East Avenue S.
Officers responded to the scene on July 5 after receiving a call reporting a drowning, and Noah was rushed to Children's Hospital Los Angeles. However, he sadly passed away the following morning.
Upon further investigation into the 4-year-old's death, authorities found Noah had injuries and signs of trauma on his body inconsistent with drowning, however consistent with physical abuse.
Parents Cuatro and Juarez were arrested on the morning of Sept. 26 in connection with their son's death, said the sheriff's office.
History of Child Abuse
The young boy's death came amid an extensive history of reported child abuse and neglect within the family.
Noah had on several occasions been placed under the care of his great-grandmother, Eva Hernandez, following investigations of physical abuse and neglect by the county's Department of Children and Family Services (DCFS).
Hernandez filed a multimillion-dollar claim against the county just weeks after the boy's death, reported Fox LA. She claimed Noah passed away "after countless reports of abuse" were made to the county's DCFS.
"I wish he was here," Hernandez sobbed as she spoke at a news conference on the afternoon of Sept. 26. "He was so loving. He was so sweet. He was such a smart little boy."
Hernandez's defense lawyer, Brian Claypool, said Noah had been placed under her care several times in the past, and often when his parents took custody of him again, he begged not to be taken away from her.
"He would cry, grab onto her arm, onto her leg because he did not want to leave her," Claypool said.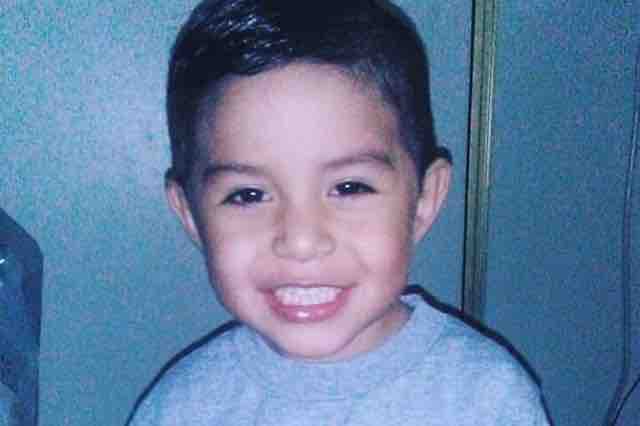 In an interview with KTLA, Hernandez recalled one moment when Noah's parents had lost custody of the boy due to malnutrition and neglect.
"I told the social workers, 'Please, he doesn't want to leave. He wants to stay here. He begged me,'" she said. "He would hold on to me and say, 'Don't send me back, grandma.'"
Claypool said that by sending Noah back to his parents, his welfare was "deliberately disregarded" by the DCFS.
Director Bobby Cagle with DCFS said in a statement they will continue to collaborate with law enforcement as the investigation continues.
"The safety of the more than two million children in Los Angeles County is the highest priority and fundamental mission of the Department of Children and Family Services. Every child deserves to grow up in a loving and safe home," he added.
"We share this responsibility with law enforcement, health and mental health professionals, community service providers, school personnel, family members, neighbors, clergy, and other community members. We continue to be committed to strengthening our collective work for the benefit of vulnerable children and families throughout Los Angeles County."