California Gov. Gavin Newsom and other state officials are moving to enable all inmates on the nation's largest death row to transfer to other prisons, utilizing a little-observed provision in a voter-approved proposition.
Newsom, a Democrat, placed a moratorium on executions in 2019, claiming the death penalty was "a failure."
No executions have been carried out in California since 2006, despite voters in 2016 upholding capital punishment.
The proposition also mandated that inmates sentenced to death get prison jobs, with most of the money being conveyed to victims as restitution.
That's not able to happen when the condemned are on death rows at San Quentin State Prison and the California Central Women's Facility, triggering a two-year pilot program implemented by the California Department of Corrections and Rehabilitation that ended recently with 124 condemned being moved to different facilities or to different parts of the women's prison, a spokeswoman for the department told The Epoch Times in an email.
The program, which expired over the weekend, was successful, officials allege.
"There have been no safety concerns, and no major disciplinary issues have occurred," the spokeswoman said.
The department plans to propose regulations in the coming weeks to expand the program to let any prisoners sentenced to death to transfer to other prisons.
If the plan is followed through, California will entirely phase out dedicated death row housing, repurposing the areas.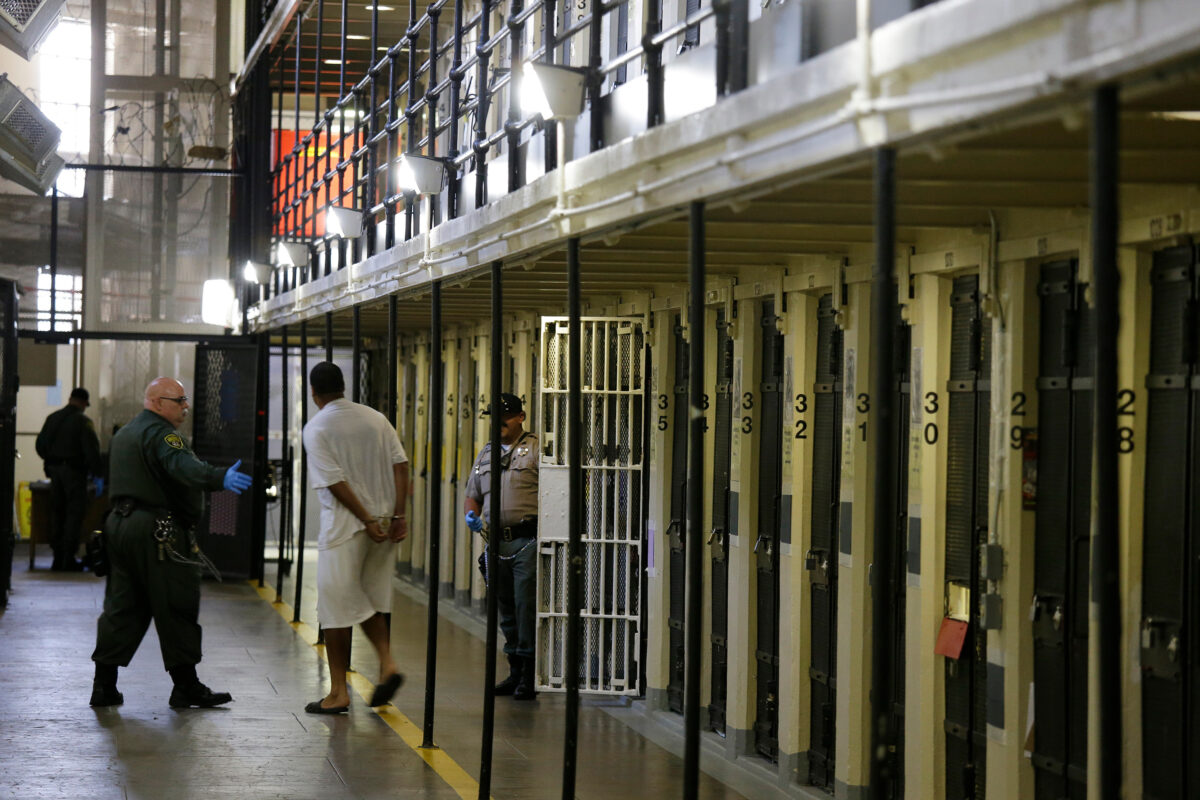 About 700 prisoners are on death row in California, by far the most in any state in the nation, according to the Death Penalty Information Center.
The plan is estimated to take at least two years to fully implement and complete.
Newsom supports the effort. He included $1.5 million in his 2022–2023 budget to hire consultants to repurpose the death rows.
"The challenge at San Quentin is there's not a lot of space for rehabilitation. This may provide additional space to increase programming. That's what we want to explore with that appropriation," Newsom told reporters during a briefing on Monday.
Newsom, who said he only took a mask off during a football game the day prior while eating, drinking, or posing for photographs, said he opposes the death penalty because many other countries do not perform executions and because he believes "guilt or innocence is secondary to wealth and race" when looking at who gets sentenced to death.
"This gets my blood boiling," he said.
Michael Rushford, president of the Criminal Justice Legal Foundation, a group that backed the voter-approved initiate that was aimed at speeding up executions, told the Associated Press that Newsom's administration is trying to "mainstream as many of these condemned murderers as possible."
"They're moving condemned murderers into facilities that are going to make their lives better and offer them more amenities, while the victims still mourn the death of their family member," Rushford added.